Buying new furniture for your home? There's a lot to consider when purchasing furnishings from the way they look to the practical features of each item. Here are some of the main factors to consider when investing in these pieces.
Consider These Six Things Before You Shop for New Furniture
Don't leave home without considering these things, first.
1 – What's your budget?
First, you need to consider how much you're willing to spend. If you're got a big budget, you'll have lots of options. However, if you're on a tight budget, you won't be able to be as flexible.
Those that don't want to spend too much should consider used furniture. You generally get more for your buck, but you do need to be careful of the condition. It's best to always buy used furniture in person so that you can judge the condition for yourself. As a result, stick to used furniture stores and local buying sites.
When it comes to buying on a strict budget, expect cheaper things to be fairly low quality. A sofa under $100 will generally not be built to last. Of course, an advantage of buying brand new is that there will likely be a free warranty of up to a year. Be wary that delivery fees may push the price up.
If you want to afford high-quality new furniture on a budget, another option could be to buy furniture on finance. Some furniture stores offer 0% interest finance schemes, while others may charge interest. Finance schemes may work out cheaper than buying using a credit card.
2 – Where will you place the new furniture?
It's important to work out exactly where in your home the furniture will go. By measuring the space, you can find furniture that is a good fit. There's nothing worse than buying furniture only to realize that it's too big for your home. Get your tape measure out and note down the dimensions before you start shopping.
When buying furniture for oddly-shaped rooms, you may struggle to find furniture that fits the dimensions. Fitted wardrobes and custom corner sofas could be a solution to these awkward spaces – just bear in mind that they may be a little more expensive than fixed model options, plus they may not fit a new home if you one day choose to move. .
3 – How will you get it into/out of your home?
This is something that can be overlooked. If access into your home is tight (i.e. if you have narrow staircases or corridors to negotiate) you may want to consider furniture that can be easily disassembled and reassembled. Flat-pack furniture could be a good solution.
When moving out, you may be able to find a local mover that can disassemble and reassemble furniture for you. The disassembly and reassembly process is likely to be much easier when choosing flat-pack furniture than it might be when choosing pre-assembled furniture.
4 – Which material is the most practical?
Furniture is likely to come in a range of materials. Different materials may have different practical benefits, which are worth considering.
For instance, when it comes to buying a sofa, a material such as leather could be a good choice if you have kids as it's easy to clean. It is however more prone to changes in temperature than fabric options – if a room tends to get very hot or cold, you may prefer a fabric sofa.
Materials could be very important to consider when buying outdoor furniture. A cast iron table could be ideal in a windy yard, but it will be harder to move around and could be prone to rust. Rattan furniture may be picked up in a storm, but it could be lighter and possibly more weatherproof if made from synthetic fiber or teak.
5 – What style suits your home?
You may love the look of a certain item of furniture, but you need to be sure that it will fit the surrounding style of the room. If you're furnishing a period home, you may want to choose an older and more traditional style of furnishings to match it. An ultramodern home may meanwhile benefit from a more modern design.
Your room's color scheme could be worth considering when buying furniture. If you're buying a wooden table, consider whether it will match other wood tones in the room. If you're buying a brightly colored sofa, make sure that it doesn't clash with any other brightly colored items in the room. When in doubt, always go neutral.

6 – Are you looking for new furniture that's multi-functional?
ll homes, multifunctional furniture may help to save space. For instance, if you don't have space for a guest bed, a sofa-bed could be the next best thing. You may even be able to double-up sofas and beds as storage solutions. Consider whether these other functions are necessary.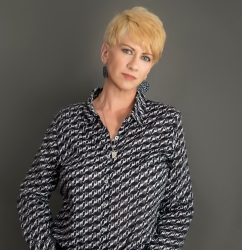 Latest posts by Deborah T
(see all)