Myrtle Beach, SC, offers exceptional housing opportunities, making it an excellent place for relocating. This seaside town is a huge tourist spot that brings together many exciting amusement parks, extreme sports, water parks, and more, attracting families worldwide.
However, the locals like it too, though not always for the same reason. These are some reasons why tourists can eventually become residents.
Myrtle Beach, SC, combines modern living, historic neighborhoods, and areas ideal for families of all ages. The place offers exotic food, family activities, and entertainment and is an excellent place to live. However, there are several aspects you should consider before relocating to this tourist spot.
A Few Facts About Myrtle Beach, South Carolina
According to The Regional Convention and Tourism Office, the biggest business sector in Myrtle Beach is Tourism. It is estimated that about 20 million tourists come to these regions each year.
Did you know that Myrtle Beach has 60 miles of beautiful beaches? This means that the city is the best place for swimming and sunbathing and an excellent one for sailing, fishing, boating, etc.
The neighborhood plays a significant concern in relocation. So, here are in-depth details about Myrtle Beach Neighborhoods.
Reasons to Relocate to Myrtle Beach, SC
Need more reasons to relocate than the fantastic ocean breezes?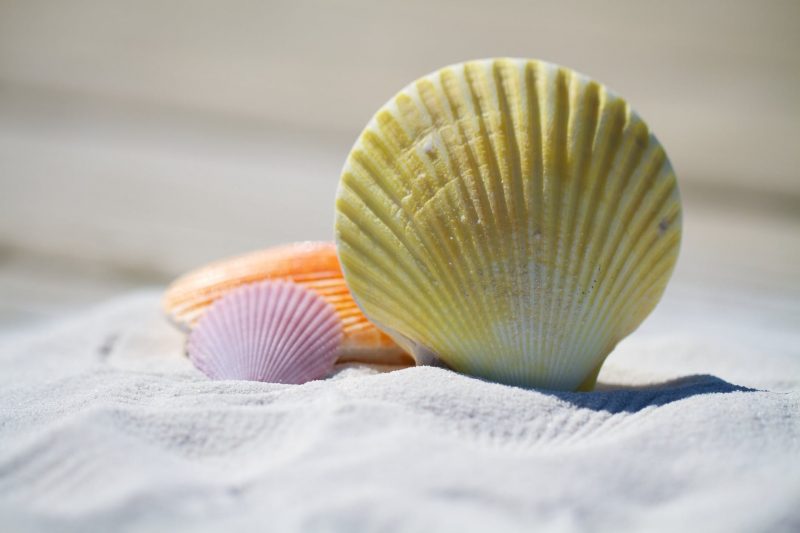 1 – Myrtle Beach, the golf paradise
It is no secret that Myrtle Beach is the world's largest golf hub. The city has over 100 golf courses. Thirty mini golf facilities are also available. The USA Pro Mini Golf Tour hosted the annual Hawaii Rumble Course Championship in North Myrtle Beach. Also, due to the mild climate, all of these golf courses are open year-round.
There are almost three million rounds of golf played each year. Retirees living in the region will play on various fields every week. It takes nearly two years to play in all of them. The finest golf course in Myrtle Beach (SC) is the "Pine Lakes Country Club."
Pine Lake Country Club is also a popular wedding venue. If you do not like full-size golf, you can always take your family to one of 34 small golf resorts here.
2 – The delight of every culinary taste
Myrtle Beach, SC has more than 1,800 full catering restaurants. Many people prepare authentic international-style dishes whose quality is as good or better than that of the country of origin. If you plan to move here, you might want to set up a new pub or café. If the food is super delicious, there is always room.
3 – So Many Festivals, So Little Time
You will hardly ever be bored as Myrtle Beach always has a vacation or some other festival going on year long. For example, the Scylla festival, Oktoberfest, Mayfair, Beach Boogie and BBQ Festival, Wine Festival, Small River Prawn and Jazz Festival, and Loris Bog-Off, as well as a variety of oyster bake and concerts.
4 – Strong Employment
The total number of jobs that directly and indirectly support the tourism industry is approximately 83,000. The financial impact of tourism in the local area is $7 billion annually. Approximately 80% of jobs in tourism (of which around 65,000) are open all year. There are several jobs in the hotel industry, comprising more than 400 hotels.
Over 15 million visitors explore Myrtle Beach every year, generating more than 75,000 employment opportunities in the tourism sector in 2019. Though during 2020, employment was halted due to the COVID-19 pandemic. However, as it becomes the new normal 2021, it will be an excellent year for the tourism sector.
5 – Myrtle Beach is a small town with a big city feel.
Myrtle Beach, SC is one of the small towns on the South Carolina coast. The total population is only 30,000. The local people are friendly. They are used to the fact that every year around 1 million new people visit their city. The hospitality of the people of this region is legendary.
6 – Moderate Weather, Mild Winters
Myrtle Beach shines with 215 days of sunshine a year, which means you have plenty of time to enjoy all that the city has to offer. Also, the average temperature is 74 degrees. In winter, the average temperature is 57 to 60 degrees, which means clearing the snow is no longer the primary goal of your life. When it is hot in summer, the sea breeze will always refresh you.
7 – Great Entertainment
Actors, singers, dancers, and musicians perform in seven live entertainment theaters with a total capacity of approximately 7,500 seats. Opry in North Carolina has live performances throughout the year. During medieval times and pirate cruises, the whole family can enjoy the famous dinner show that includes entertainment, parties, and adventures.
Visitors may like comedians, crafty magicians, hypnotists, live bands, pianists, and jazz / casual singers, as well as many others who perform in local bars and clubs. It is an excellent job for creative people.
8 – Nightlife
Families can run Myrtle Beach during the day, but adults play at night. From double-decker clubs to quaint bars, especially on the Grand Strand, it can get scorching at night, and they all have some kind of nightlife.
9 – Shopping
Occasionalists will frantically search for opportunities. They can buy at more than 300 outlets, and almost every famous brand imaginable is sold at a discount. The beachfront mall is a must for shopping.
10 – Pro-business environment sparks entrepreneurship
Forbes magazine always ranks South Carolina as one of the best states to do business because it provides one of the lowest income tax in the Southeast and has no inventory taxes. The state also offers business incentives that include tax breaks, deductions, suspensions, credits, and deductions for new or growing businesses.
11 – Have Fun with Your Friends and Family
The Family Kingdom theme park is close to the beach and is a popular destination for family vacations. It has more than 38 exciting rides and a water park. Everyone should ride the SkyWheel at least once to get a great view of the surroundings.
It is located on the boardwalk along North Ocean Blvd. Another place worth visiting is WonderWorks, where everything, including the buildings, is turned upside down. Then, head over to Ripley Aquarium to enjoy the marine life. They are both in the celebrity circle near Broadway on the beach.
Tourists and locals (with discounts if necessary) like to spend time enjoying the spa and massages. There are about 50 spas and wellness centers in the area. One of Secret Garden's top-rated day spas.
12 – Community Awareness
Although Myrtle Beach is a large city, residents place great importance on being a part of the community. Many religious groups, educational societies, youth clubs, medical organizations, and even more than 50 arts agencies are still calling for more participants.
13 – Apartments for Rent
The median home price in the area is $173,600, which is $30,000 more than anywhere else in South Carolina. The area's average rent is $820 per month, which is just $13 more than the rest of South Carolina.
The business of renting private rooms in homes advertised through online services is good. Renting a private room for a night is a good deal, especially in the high summer season or when tourist accommodation services are provided.
14 – Saving money
If you go eight miles west of Myrtle Beach to Socastee, the house's price is much lower. However, you can live on the outskirts of the stunning Waccamaw National Nature Reserve, ideal for outdoor adventures. However, you have to give up living on the coast for this adventure.
The median home price in Socastee is $150,200 (saving over $20,000). Many people live in Socastee and travel to Myrtle Beach. Besides saving money, being away from the beach is also an advantage during hurricanes.
15 – Myrtle Beach Has Historical Significance
When President George Washington visited the area in 1791, he lived in a tavern run by William Gause. The city officially became a seaside town in 1900. The name comes from the wild plants that grow in the area and is called Myrtle Beach (SC).
After the railroad extended the tracks from Conway, South Carolina, to Myrtle Beach, it became a popular destination. Country rock band Alabama has 7 platinum records and began performing at a Myrtle Beach club.
16 – The Beach Is Ideal for Families
The city offers a good school system, world-class outlet mall shopping, many parks to enjoy, and many outdoor activities for your family. You will never lack things to do in this town!
The Takeaway on Relocating to Myrtle Beach, SC
Myrtle Beach (SC) is a fantastic area with many exciting activities. The place offers investors, tourists, and residents the opportunity to enjoy great food, activities for the whole family, retail shopping, discount stores, nightlife, and entertainment. Myrtle Beach (SC) is not only a year-round resort but also the first choice for a permanent move.
So, if you are relocating, here are some excellent tips to save thousands of dollars when buying a home.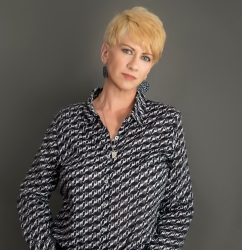 Latest posts by Deborah T
(see all)