The Liebster Award is a fun, social way for new blogs to put their name out into the blogging community with the goal of getting a few looks.
RELATED POST: Blue Sky Tag Nomination and Paying it Forward
I was nominated by Billi-Jean of Vintage Cookbook Shelf. I enjoyed her recent post "Happy Canada Day." While I am an American, I grew up in Erie, PA, and Ontario, Canada was literally just across the lake from me. Moreover, I spent many vacations in Niagara Falls, Toronto, and Niagara-On-The-Lake, all gems of Ontario. I love Canadians! They are such a friendly and easygoing people.
THE LIEBSTER AWARD RULES:
Billi-Jean's Questions To Me:
What is one thing that makes you happy? Riding my Jeep with the top off. But not my top. The Jeep's.
Who is your favourite author? It sounds pretentious, but I love the works of Jane Austen. In fact, I have read all of her works, repeatedly.
Does pineapple belong on pizza? Yes! As long as there's also Canadian Bacon (it's really just ham)
Why do you love your favourite article of clothing? Lularoe Leggings. I do consider leggings pants.
Do you have a green thumb? Yes.
Do you wear lipstick every day? I'm a full foundation and eye makeup gal, but don't like the feel of lipstick. I never wear it and stick with ChapStick.
What makes you laugh? Not what, in my case, but who. My husband. Because he's very funny.
Do you prefer the beach or the forest? The beach, which is good since I live in the Inner Banks region of North Carolina.
Cat or dog person? I give dogs two paws up! I don't dislike cats, but I have a strong co-dependency on my toy fox terrier, Rocco.
Where is one place you'd like to travel to? Ireland
What is the most important thing for us to know about you? I'm not comfortable in front of the camera. In most of my blog posts, I make my husband be in front of the camera while we do DIY projects. I am always the photographer.
Eleven Random Facts About Me:
I work full-time and blog part-time but secretly wish it were the other way around. So I hope my boss doesn't read this.
I recently became a North Carolina notary public. Well, I guess two jobs weren't enough…
I'm a country girl who is terrified of mice. They are tiny but creepy.
I spend way too much time on social media looking at other people's business.
I would rather live here in rural Bertie County, NC than in any big city. We may not have a McDonald's or a WalMart, but we have plenty of elbow room.
I majored in English in college.
I studied Spanish for eight years, so I'm fairly fluent. We have a large Latino population in my area. I love to eavesdrop on them in the store when they don't have a clue that I understand them.
My husband is both my very best friend and the love of my life.
I treat my dog like he's my child. Sometimes I even try to reason with him. It doesn't work out in my favor.
I love to get up and write my blog posts very early in the morning before work and while I sip my coffee.
I never heard of the Liebster Award until I was nominated.
My Nominees Are The Following:
I selected my nominees all for the very same reason…these are all bloggers who have commented on a post, liked or shared something, or followed DIY Home & Garden recently. Most of them are fairly new blogs, like my own. So I appreciate the kindness of a follow or a share.
Botanical Adventures
WhimziVille
Kayla Weintraub
The Hollie Martinez Blog
Raspberries and Basil
Willow Farm Design
Margot Carmichael
Meet You at Psalms 19
Project Unbored
Boo Whole Foods
Naughty Hiker
The 11 Questions For My Nominees:
What is your most productive time of the day for writing?
Cake or pie?
Where is your ideal vacation location?
If you could meet any notable person, alive or dead, who would it be?
What is your favorite cuisine?
What's your favorite topic to blog about?
How did you meet your significant other?
What social media do you use to promote your blog?
Do you prefer country life or city lights?
Will you be on the naughty or nice list this year?
How many siblings do you have?
That's the Liebster Award. But I really do appreciate the acknowledgment and the opportunity to pay it forward to other new blogs. Please take a moment to follow DIY Home & Garden on WordPress or Facebook.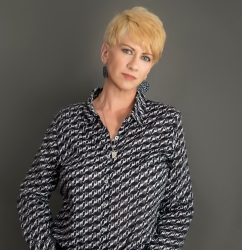 Latest posts by Deborah T
(see all)