Are you searching for ways of making your home more beautiful without spending a fortune? You are in the right place.
The way your home looks matters a lot for several reasons. For one, it can influence your behavior and mood. According to an article published by the University of Minnesota, the way an environment looks and functions affects interactions among people. If a space has uncomfortable chairs and lighting, your guests and even family members may be discouraged from visiting your home.
Your personal space also affects your mood. If your rooms have bright natural and artificial lighting, it may improve your mental health and sleep.
Your home's looks significantly affect the property's resale value, too. This is especially true for the exterior aesthetics of your house. A recent paper published in the Journal of Real Estate Finance and Economics found that homes with outstanding curb appeal sold for 7 percent more than similar homes with poor curb appeal in the same neighborhood. The difference can rise to 14 percent when it's a buyer's market. Curb appeal refers to how attractive a house looks when viewed from the sidewalk.
3 Easy and Affordable Ways of Making Your Home Beautiful
What turns a lot of homeowners off from improving their properties is the cost. They think they have to do grand enhancements like bathroom and kitchen overhauls or deck additions to their landscapes. However, there are a variety of improvements you can make without breaking the bank.
1 – Repaint and Refinish
As your house ages, its paint may wear down, stain, or even crack. This is especially true for paints located in areas with a lot of moisture, like the kitchen and bathroom. Reinvigorate your walls and kitchen cabinets by adding a fresh coat of paint. You can slap on the same color or try out a new one. If you're concerned about your house's resale value, use neutral colors like cream or Pewter Neutral, as colors that are loud or too dark may turn off some buyers.
If your wall paint doesn't have much damage, give it a quick clean to get all the grime out. You can easily paint over it. As for kitchen cabinets, however, you'll need to sand off and clean the original paint. Then, coat the surface with primer to ensure your new paint sticks properly to the surface.
After repainting wooden surfaces like your kitchen cabinets and door, you should also consider resealing them. Wood sealers are chemicals made of either varnish, lacquer, or polyurethane that help make the wood resistant to stains, moisture, and everyday wear. Some sealers also have a staining agent that helps bring out the natural look of your wooden surfaces. They're also great for protecting your engineered floors made out of European oak. Follow the instructions on your sealant's container, and you're good to go.
2 – Declutter and Clean
If you want to improve your home's look without spending a penny, do some simple decluttering and cleaning. You'll be surprised at how boxes and unnecessary ornaments are making different parts of your home look busy and downright unattractive. Either move these things to the attic or basement or sell them off on Craigslist or a garage sale.
Now that you've gotten rid of the clutter in your home, it's time to bust out the buckets, water, soap, brush, and mop. It's time to clean the thick films of grime and dirt off your surfaces. Start with the walls. Dip a clean cloth into some soapy water and scrub. You'll soon discover that your wall was much brighter than it was now. Keep rinsing and repeating until you've scrubbed down every wall in your home. The same goes for the floors, but use a mop to make cleaning easier.
3 – Upgrade Your Lighting
If you're still using fluorescent bulbs, you're probably used to the dim and inefficient light. They only get dimmer as their material ages, too.
Replace them with light-emitting diode (LED) bulbs. These are as bright, if not, brighter than older lighting technology like fluorescent bulbs. They also use 75 percent less power than incandescent lights. They're generally more durable than other lighting options, too.
Some LED lights also come with chips that let them communicate with your smart devices, so you can turn them on and off, dim them, or even change their colors with just a few taps on your phone. They improve each room's look and functionality, and you can easily find them on online marketplaces like Amazon, too.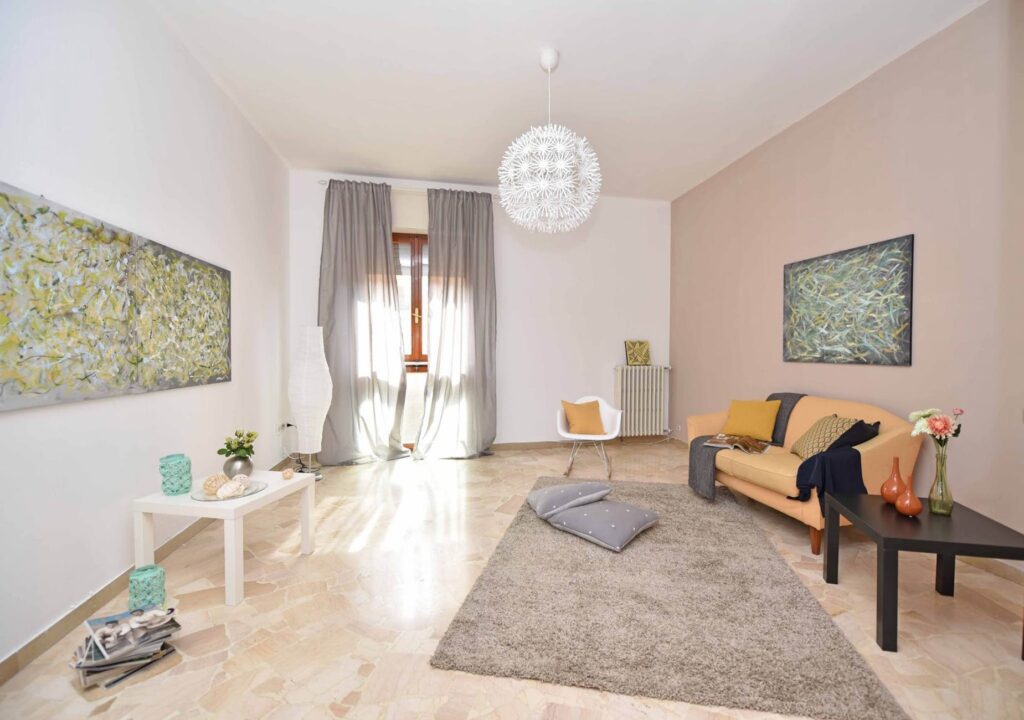 The Takeaway on Making Your Home Beautiful
Making your home beautiful isn't just about impressing your guests. It's also beneficial for your mental health. It's also great for your financial health if you decide to sell your property in the future. If you don't have the budget for major renovations or remodels, start with these low-cost but immediately noticeable improvements.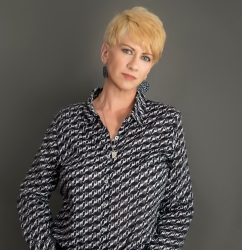 Latest posts by Deborah T
(see all)