Are you looking for some practical DIY projects to do around your house?
Upgrading your home is nothing short of a rewarding process. Although it is much easier to hire out a project, nothing can beat the satisfaction of improving your house's feel by yourself. In addition to that, you even get to save some cash along the way.
While the DIY renovation isn't exactly challenging, beginners to the process might find themselves a bit overwhelmed. Thus, we created a list of some of the best home decor DIY projects for beginners to try out.
Seven Practical DIY Projects for Beginners
Try these small projects. They'll help you get started. Once you have success, you will feel confident to take on even more complex future projects.
1 – Opt for Cabinet Pulls
Simply replacing the knobs and pulls of your kitchen can give the place a bit of a mini-lift. It is a great way to start for a beginner. Replacing cabinet knobs or pulls is pretty straightforward. It simply is a matter of unscrewing the old ones and attaching the newer ones in their place.
Furthermore, there's little chance of going wrong with this DIY. You have no way of blowing a vast budget or causing irreversible damage while attempting the task.
2 – Replace Your Window Screen
Damage is inevitable to any window screen. Sooner or later, you'll have to replace your window screens with newer ones to maintain the house's look.
While it's possible to patch up a small tear, larger ones require a complete replacement. However, there are other ways too.
Are your screens too far gone?
Instead of opting for a glass, you can directly use polycarbonate sheets as well. Not only are they more durable and allow for more creativity, but you can also install them easily. In fact, you can order these sheets in an already cut to size form. Hit up a polycarbonate supplier with your required size and layout to get the desired fit for your window.
3 – Paint Your Room
Painting is the best way to improve the look of a place. In fact, a coat of paint is the most economical and quickest way to bring about a fast and impressive change. It is a must-have skill for every aspiring DIYer. Not only that, but painting is often the final touch that completes a project.
And the best part? If you don't like how your painting endeavor turned out, you can repaint another layer on top of it to fix the first coat's issues.
4 – Refresh Your Caulking
Caulking is used to seal the gaps and seams in your bathroom. Over time this caulking collects dirt and dust.No matter how beautiful your bathroom tiles or other accessories are, worn-out caulking can produce quite an unsightly effect. While laying down a good caulk bead is not hard, you can't exactly learn it unless you give it a try yourself.
Learning to caulk is a great way to refresh your bathroom's look while also equipping yourself with a critical home repair skill.
5 – Create Some Garage Shelves
You can take a go at learning some of the basics of woodworking by creating shelves for your garage. This will not only help you expand your storage space but also make your garage more organized. Creating some custom shelves is a great way to off. There will be more leeway for the numerous mistakes and imperfections along the way. This is because most garages are purely utilitarian.
By attempting this project, you'll gain enough experience to try something else. For example, you'll gain a rough idea of how to plan and make maximized cuts that make the best use of plywood.
6 – Create a Fire Pit
You can also create the perfect bonfire spot in your backyard to gather around. And guess what? It's relatively easy and beginner-friendly. Creating a fire pit is a great way to start on projects related to hardscaping and concrete work. Furthermore, it'll also make you more comfortable with masonry and other home improvements.
All of this combined can give you more confidence to attempt other projects such as retaining walls, patios, and tuckpointing.
7 – Fix Your Doors
Over time, the doors of your home's interior can fail to latch or stick. There are a lot of reasons which can account for this. These reasons can range from too many layers of paint to humidity. As such, there are also different strategies to deal with them according to the other circumstances.
From fixing saggy to sticky doors, door repair consists of different carpentry skills. Attempting these projects on your house by learning as you progress with each task, such as tweaking a strike plate's alignment or planing a door, is the best way for a beginner to start and move forward.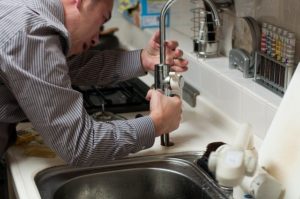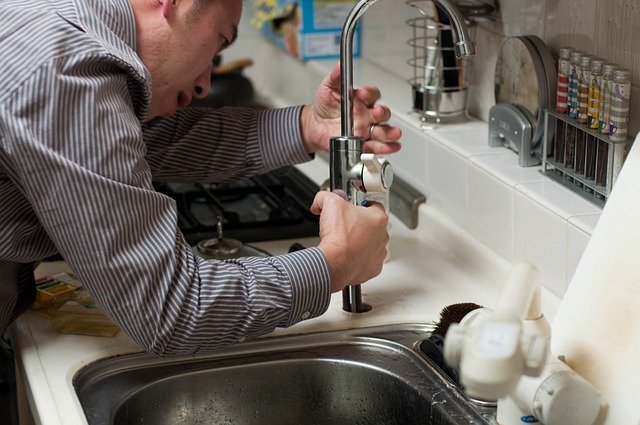 The Bottom Line: These seven practical DIY projects will boost your confidence
There are many benefits to home improvement. Sometimes, the best way to renovate your home is to undertake these practical DIY projects yourself. Not only will you save some cash, but you'll also have valuable and practical learning opportunities while also attaining satisfaction and a sense of achievement.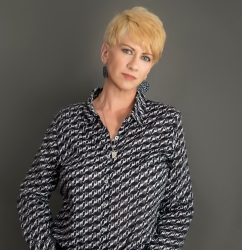 Latest posts by Deborah T
(see all)