Your home is likely to be the most expensive purchase you ever make. Not only that, but your home is your sanctuary. This space is the one place where you can truly relax and be yourself. So, you must sure you are settling for nothing less than your dream home.
Of course, buying your dream home can be tough. Not only is it not always obvious what you want from a home or easy to find it when you do, but often, even when you do find it, you can feel unsure whether it's really for you. With that in mind, I've put together a list of signs you really have found your dream home. They're not by any means exhaustive, but they are good indicators…
Six Signs You Found Your Dream Home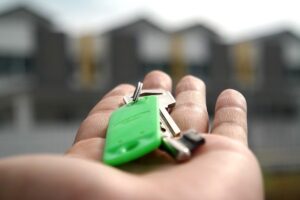 1 – Your gut says yes
Gut feelings aren't always right, but pretty often they are, and if you have a strong gut feeling that this is the house for you, you'd be foolish not to listen to it. You'd be even more foolish, of course, to follow it blindly without doing your own checks, but at the very least, you7 should see the home a second time and consider it seriously.
2 – You feel comfortable there
It's pretty important that you should feel comfortable in your home, so this is a big one. If you've done everything in the home buying guide and it all looks good, but you feel like you're a stranger in the home; you can't visualize yourself living there, where your furniture will fit; you feel like something isn't right, it probably isn't the home for you.
3 – It meets most of your requirements
The important word here is MOST. Some people spend a lifetime looking for and never finding their dream home quite simply because it doesn't exist. Unless you build your home from the foundations up – which is certainly an option- chances are you aren't going to find a home that ticks every single box. So, if you find a place that ticks 70-90 percent of your boxes and you can see a way to add the rest yourself, it's a really good sign that you may have found your dream home.
4 – You're already decorating it in your head
If you're already picking colors for the bedroom wall and working out here the couch would fit, it's a pretty clear indicator that you really want to live in that space. It shows that being there feels natural and your excitement is genuine.
5 – You can afford it
A lot of people think of their dream home as being the mansion they'll buy when they've finally made it, but it's much healthier to think of your dream home as the home that5 ticks your7 boxes within the budget you can afford. That way, you can always have a dream home. Sure, you might want to upgrade your dream home as your salary rises, but if you can afford it now and it ticks your boxes, well what are you waiting for?
6 – It passes inspection
So what if the home you're viewing makes you feel good, ticks your boxes, and matches your budget? Then, all that remains is to have an inspection to ensure threw are no nasty surprises. If it passes, it may just be time to buy!
The Bottom Line on Purchasing Your Dream Home
If you find you dream home, there's only one thing left to say… Congratulations, and we hope you enjoy many long and prosperous years in your happy place.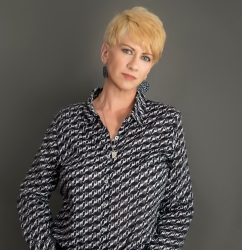 Latest posts by Deborah T
(see all)