When it comes to designing a kitchen garden a lot of people get stuck in a rut. Because they merely see the stereotype of a space in which you plant different fruits and vegetables in long rows and nothing more, they fail to see the beauty of a garden.
While a garden filled with straight rows can look attractive, you can do a lot more to make your space look unique and exciting. There are small changes or additions you can make which will result in a huge difference regarding the appearance of your vegetable garden. This article will give you some ideas and inspiration regarding this in order to give you a helping hand and ignite your creative spark.
Unique Planters
One of the best ways you can add some zest and life to your kitchen garden is through the utilization of different planters. You can get some stunning and picturesque planters which add attractiveness and style to any garden.
Moreover, they give the area some character and personality. It is highly advisable that you use planters in order to add different levels and dimensions to the vegetable garden. By adding different levels you are making more of the space and giving it a three-dimensional effect so to speak.
This makes the garden look a lot more inviting, intriguing, and exciting. All in all, you should take your time and enjoy looking around online when seeking different planters. There are some unusual and fantastic designs on offer, such as the beehive planter.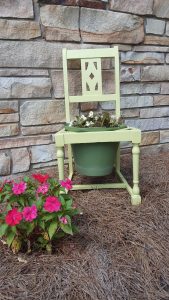 Ornaments
There are ways in which you can adorn your vegetable garden which doesn't actually relate to the herbs, fruit, or vegetables you are growing. This relates to things such as ornaments, statues, and garden signs. These are things that a lot of people tend to overlook, yet they are highly effective and you can find some really great bargains and deals online.
When looking for this sort of thing it is recommended to try and find vintage styles. There are a lot of old school tin signs or 'rusted' effect ornaments which look simply beautiful in a garden area. Of course, it is important to stay true to your personality and style as well.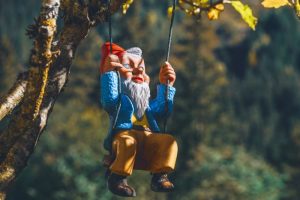 Use Your Space Wisely
A final point worth considering is simply the way in which you arrange your vegetables. Think of the different colors and the style of the plant and arrange accordingly. Moreover, you can even plant flowers alongside the plants. Flowers actually encourage pollinating insects, so they are beneficial for growth as well as design.
However, it is wise to consider talking to pest control professionals too, as the last thing you want to do is attract insects that are going to destroy your vegetables. Of course, give consideration to where you are actually going to place the flowers. Cherry tomatoes tend to be something that works well alongside flowers.
All in all, there are some great yet simple ways in which you can adorn your space and add personality to your kitchen garden. Hopefully, this article will have helped by providing you with some ideas and inspiration to utilize in the future.
Remember; having a stylish, exciting, and warm garden doesn't mean you have to make drastic changes or spend mass amounts – it is the little things that matter after all!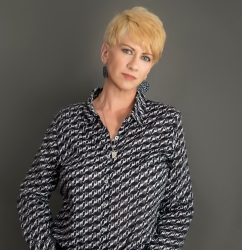 Latest posts by Deborah T
(see all)