Choosing the perfect bed is obviously highly important. There are so many different beds available in furniture stores and off the internet. While this is great because it means that everybody is assured to find something that suits them with all the available choices, but it also makes the decision process a lot more difficult because people are at a loss with regards as to what to choose.
One type of bed which has been popular for many, many years now is the wooden double bed.
Wooden bed frames have a quality about them which means that they will be fashionable forever. They will simply never fall out of favor. Other bed frames, such as metal and leather, come and go with regards to popularity. However, wood is always at the forefront of the furniture world.
Why wood frame makes a perfect bed
One of the main reasons why wooden beds are so popular is that they are reasonable in price. The price of wooden beds does not tend to fluctuate either, thus people always know what sort of deal they are going to be getting. No matter what day and age people live in, the want of value for money products is always going to be the same. And a wooden bed certainly fulfills this want. It is crucial to remember that the number of wood beds available today is vast. So, furniture specialists highly advise you to look around for the best deals.
A further reason why people love a wooden double bed is that they have a traditional and authentic feel to them which cannot be replicated or imitated by any other bed frame in the slightest. The rustic look of a wood bed is something that is highly desirable and highly fashionable. Wood is also available in a whole host of different color stains. This point means that there is something to suit absolutely any bedroom. This is great because it means that wood is versatile and that no matter what the bedroom in question looks like at present, there is assured to be a wooden bed frame that will fit in just perfectly.
In addition to this, rustic furniture like a wooden bed is made to last a long time. And therefore people are getting value for money products as they will not need to suffer the inconvenience of buying a new bed in the near future.
Final thoughts on choosing that perfect bed
A final point worth considering is that a wooden bed literally adds warmth to the bedroom it is placed in. This is highly desirable when considering that the bedroom is the place that needs the most comfort as it is the place in which people sleep. So keep this in mind whether you are seeking to outfit a child's room, master suite, or posh guest bedroom.
All in all, it is really not hard to see why the wooden double bed has been popular for so many years. Undoubtedly, it will continue to do so for many years into the future. The advantages are certainly ones that are worthwhile, such as, added warmth, cheap prices, durability, and style.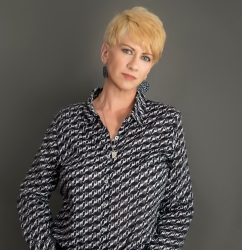 Latest posts by Deborah T
(see all)