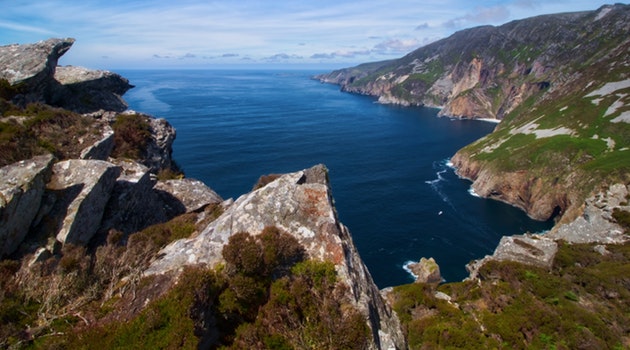 So, my two-week trip to the United Kingdom was a once in a life-time experience. I witnessed the culture, history, and incredible sceneries while driving across different cities. During the trip, I dedicated three days to explore Ireland. And I must say that I loved it so much that I decided to write a separate post for Ireland, a beautiful country.
The place has a welcoming culture, laid-back attitude, and amazing people. My visit made me realize why they call Ireland as 'the land of saints and scholars.' Being an arts and culture geek, I knew that Ireland has a special place in the books as it is home to the highest number of Nobel Prize winners for literature!
So, without wasting any more words, I'll dive straight into and present to you the top 10 must-visit attractions in Ireland.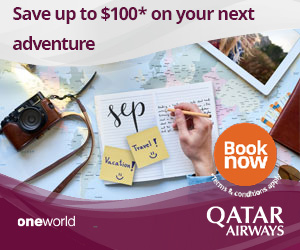 10 Bucket List Worthy Places to See in Ireland
1. The Famous Grafton Street, Dublin
The Grafton street is alive and bustling with flower sellers, street artists, and a chain of outdoor cafés. It has several pitstops along the way where you'll find people sitting having a good time. It almost reminded me of my time in Lisbon, where people love to enjoy a sunny day in a roadside café. The street is also a shopping hub in the capital, but it's not necessary to buy from any of the shops as they are mostly brands. While roaming on this street, try out the traditional Irish breakfast and take your time to explore what the capital has to offer.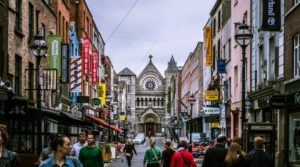 2. The Age-old Trinity College, Dublin
Trinity College is an age-old knowledge hub established in 1592 by Queen Elizabeth I. It is one of the oldest universities in the entire region and is a world within itself. As soon as you walk past the main doors, you'll suddenly be shocked by the sudden change in your surroundings. If you walk around the grounds in the summer months, you'll see many locals having their sandwiches during lunchtime. Furthermore, Trinity College holds the legendary Book of Kells on permanent exhibition.
3. Kilmainham Gaol, Dublin
The Irish are brave people. They've had their fair share of troubles in the past. The Kilmainham Gaol is an indication of their troubled history. During the Uprising in 1916, the leaders of the movement were brought to this place and convicted for high treason. This particular location also tells us about the link between the American and Irish history as the jury spared the future Irish president, Eamon De Valera because of his American nationality. The structure still stands as the symbol of oppression, and there's a spine-chilling vibe to it.
4. Ring of Kerry
The Ring of Kerry is one of Ireland's most scenic places. You can either start from Kenmare or Killarney points, and you'll be at the same spot within three hours. On the route, there are several jaw-dropping views of the Atlantic Ocean the make you want to stare in oblivion. Because of this area's natural beauty, people pursue a variety of outdoor activities. These actives include but aren't limited to cycling, horse-riding, golf, and some water sports. The Ring of Kerry had many things of my interest as well, including some Iron Age forts and the Ogham Stones.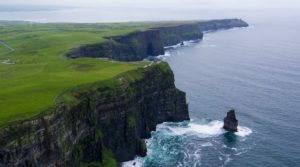 5. Glendalough, Wicklow
Glendalough is a Monastic city existing since the 6th century. This city was established by St. Kevin. The place has a magical feeling to it because it came into being when two glaciers thawed. For thousands of years, this place has been a center of attention to visitors who are looking to absorb its rich history and astonishing archeological discoveries. The main site has a well-preserved tower surrounded by lakes and greenery. Everything combined makes for an amazing experience.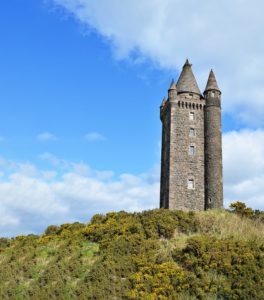 6. The Famous Rock of Cashel
Now, this castle gave me the goosebumps! It is the most visited heritage site in Ireland. Even Queen Elizabeth II visited this castle during her country visit in 2011. The Rock of Cashel is a group of buildings that include a 12th-century tower, a 13th-century cathedral, and a High Cross Chapel. Most tourists visit this place because of the audio and visit shows and exhibitions. Before the Norman invasion, this location was the seat of the High Kings of Munster.
Glendalough, Wicklow.

7. The Blarney Castle and Stone
This location lies nor far from Cork. It is one of Ireland's most popular attractions. The Blarney Stone sits on a high tower of the castle. Build more than 600 years ago by Cormac McCarthy; the structure is a massive stone building that has huge towers and spooky dungeons. There are several gardens in the surrounding area.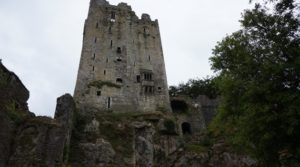 8. The English Market of Cork
A visit to Cork is incomplete without a peek into the English Market. Ironically, Cork's best attraction contains the word English as I observed the people be very different from people in Britain and Dublin. With that said, this market has a wide variety of local things including, seafood, bread, and cheese. The market has existed ever since the late 1700s. this market picked up worldwide fame when Queen Elizabeth II visited it during her official visit in 2011.
9. The Aran Islands
These islands remained unnoticed for quite a while until a documentary named the Man of Aran brought it into light in 1934. Ever since then, these islands have been attracting many visitors each year. People residing in these islands speak Gaelic as their first language and are a total of 12,000 in number. The Aran Islands, as a whole, is made up of three small islands. The largest one is known as Inishmore, then its Inishmaan and the smallest among them is Inisheer. These islands make you feel like you are in a time warp!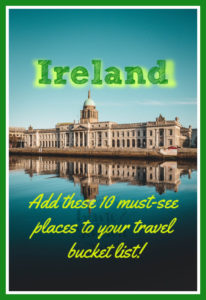 10. The Bunratty Castle And Folk Park
The castle was restored in the 1950s and is known as Ireland's most well-preserved fortress. It contains 15th and 16th-century furnishings that transport you back to the times of kings and queens. The castle holds themed banquets in the evening. There's a beautiful Folk Park just beside this castle which takes you to Ireland from a century ago.
RELATED CONTENT: A Complete Travel Guide to the UK
Final Thoughts on Travel to Ireland
You'll find the Irish people warm and their speech as lyrical as their traditional music. Whether you spend a few days or a few weeks, you're certain to find many magical places in Ireland.
Latest posts by Shahzad Khan
(see all)