Many people prefer to purchase a period property because they tend to have a lot more character. New build homes are often built to very specific specifications and they all look pretty much the same but period properties are a lot more unique. They're usually cheaper as well so if you're struggling to save the money to buy a house, an older property might be your best bet.
But buying a period property does have its downsides. A new build property is ready to move in right away and you won't have to do any work on it, but an older property isn't going to be in such good condition.
Before you buy any property, it's important that you get a survey done to make sure there aren't any serious structural issues that are going to be too expensive to fix. But even if you do that, you'll be lucky to find a period property that doesn't need any work done at all. If you're buying an older property, these are some of the changes that you'll need to make when you first move in.
Insulating The Property
Insulation is one of the biggest problems in a period property. The materials that were used when they were first built are nowhere near as effective as modern building materials. That means the house probably won't keep the heat in very well and you'll be paying a lot of money in heating bills if you want the house to stay warm.
This is especially important in the lead up to winter. There are some simple, cheap things you can do to make the home feel cozy in the winter but sometimes, you'll need to make bigger changes. The easiest way to make the home warmer and more energy efficient is to put new insulation in the walls. It will cost quite a bit upfront but you'll save a lot of money over the years in energy bills.
 
Windows and doors are other issues that you might need to deal with. It's a bit tricky because the traditional wooden windows and doors are a great feature but they're not very efficient at all. If you're really struggling to keep the house warm, you might need to replace them with some more modern windows. It would be a bit of a shame to replace the windows with some white PVC ones because that will ruin the traditional aesthetic of the house. Instead, you should look at ranges like Renewal by Andersen window replacement. They still use robust materials that are often better than PVC at dealing with cold weather and they have a lot more color options so you can find something that doesn't detract from the charm of an older property.
Refinish Wooden Floors
Proper wooden flooring is another great feature that you'll find in most period properties but, over the years, it'll get a little worn. Things happen, from old water damage to scuffs from years of use.
The good news is, the wood itself is still in fine condition so there's no need to replace the floors entirely. Instead, you should just refinish them to breathe new life into them. You can call somebody in to do this for you but if you want to save a bit of money and you don't mind doing a bit of hard work, it's fairly simple to do yourself. You just need to get hold of an electric sander and strip the top layer of the flooring. Then you're free to stain it again in whatever shade you like. It's not the most fun job in the world but it doesn't require any expert knowledge and it won't cost you that much.
Restore Original Features
Period properties have a lot of great features that you need to preserve if you don't want to ruin the character of the place. Things like ornate banisters on the staircase or intricate cornices around the ceiling are the things that make period properties great. Preserving those features is the most important thing to remember when you're decorating. You might need to call some specialist companies in to restore them for you which is a bit of an expense but you don't really have any other options. It's fine for you to decorate in your own style but you need to respect the original character of the house.
Mixing modern decor into a traditional home can work well but it's a difficult balancing act. If you just decorate it in a modern style and leave a couple of the original features in there, it won't look right. You need to make sure that each decor style is equally represented and the balance between the 2 is right.
Change The Floor Layout
The layout in older homes can be a little odd because the owners built them with a different living situation in mind. That means there are often smaller rooms in some areas of the house and oversized rooms in other parts of the house. If you can work around it, that's fine, but sometimes you might want a different floor layout in the house. There are a couple of ways to do this.
The most obvious is to start knocking walls through to turn a few small rooms into one big one or put up new walls to break up the larger rooms. That's fine but it's going to be expensive and pretty disruptive. There are also going to be some rooms that you aren't able to change in that way because the walls are important structural features. But if you don't want to knock walls through, that doesn't mean you can't change the floor layout.
Large rooms can often end up being a lot of wasted space because you're only using them for one function. For example, if you've got a large living area, the sofa and chairs and a TV will only take up half of that space. If you want to get more out of it, you should use furniture to divide it into specific zones to use for different things. That's a great way to effectively turn 1 room into 2 without doing any expensive structural work.
A period property will always be an ongoing project, but these are the changes you must do before you move in!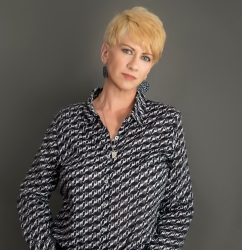 Latest posts by Deborah T
(see all)