Preparing to bring home a newborn baby can be unnerving, especially for first-time parents. We're sharing tips to help you prepare your home for that new family member.
After giving birth, there are many personality and social shifts you will experience to fully adapt as a mother. Every woman goes through this, and many do it with flying colors. Motherhood and parenthood could be considered the most life-affirming possibilities of being here in the first place. For that, it's not hard to be grateful for the miracle given to you. However, sometimes your home perspective does change when returning with your newborn baby.
This home perspective can manifest in many ways, but often it's focused on keeping your child safe. While you might not need to baby-proof the home for now as they cannot crawl or walk, that will soon come in the future. Instead, you may like to make the following home changes:
Temperature
You'll likely notice the little things when returning home with your baby. Often the smaller considerations that might not have affected you will affect the child, and that can be considered quite a difficult scenario to overcome because you'll need to pay extra close attention to your surroundings. Thankfully, this is more than possible. You just need to take stock before your baby is born.
One of these important considerations that might affect a sensitive baby is temperature. It might be that the room you hope to craft into theirs has a terrible ventilation or draught problem. This can lead to your baby becoming overheated or cold during the nights, particularly during the winter months.
Even with blankets, your baby might struggle, and they'll let you know about it. This can result in a lack of quality sleep. Sleeplessness can quite obviously translate to other issues. Note the temperature, and keep many areas slightly warmer. This warmth can help your baby thrive no matter where in the house, but be sure you wrap blankets accurately, as this can also cause them to overheat if applied too generously.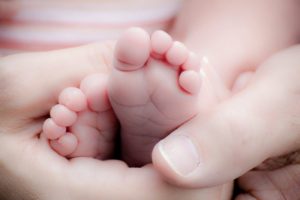 Hygiene
Home hygiene is, of course, important to ensure. But you must be especially vigilant now.

Here is one example. If there's construction going on in part of your home, the dust particles could leak to the other rooms of the house if you're not careful to vacuum. So you would ventilate th house and collect dust carefully.
It could be that the cleaning apparatus you use to tidy your environment is actually relatively toxic, and when exposed to that then your baby you may be translating relatively unwanted and unkempt chemicals to them. Sometimes even slight exposure can be difficult. This is why washing your hands diligently, switching to non-toxic alternatives and generally keeping more of a watch on your daily cleaning requirements should help you arrange this process in the best manner possible.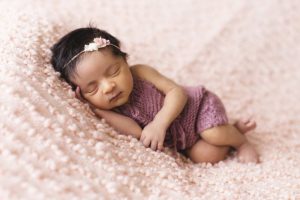 Fire Safety
Fire and carbon monoxide safety are both important for your home safety in more obvious ways than one. We often feel that we're never going to be the ones who have to deal with a scenario like this, but that's what everyone thinks. The chances of a fire or carbon monoxide leak happening to you are virtually the same as anyone else with a well-maintained property.
That means you need to invest in detection, and ensure you have the best personal protection going forward. Complete services can help you both detect and alert the relevant emergency services when a fire is caused, or can help you escape at the right time and report the monoxide if needed.
Read more here for a better view of how personal applications towards the best fire safety can often lead to a much safer environment for you and your children, through and through.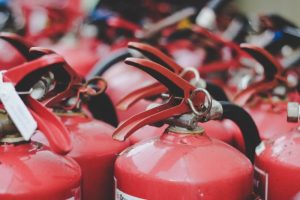 Pets
Pets serve as functional protectors of a home, particularly if they're a furry little creature with a loud bark. However, sometimes pets can also impede the safety of a baby as you bring them home. Not all dogs are good around children. Indeed, some can interpret the new addition to the family as somewhat of a threat. This behavior happens specially if they feel unsettled by the natural crying all newborn babies do.
It can be worthwhile training your dog to behave around children and potentially ensure they are exposed outside to other families. This helps your pet gain a feeling of normality around the different sizes and shapes a human being can come in. However, if you have any doubt whatsoever, or you have a large dog that might not know the most composure over its own stature or weight, separate them as much as possible for the time being.
Bringing in a sock with the smell of your baby for them to sniff can help them become accustomed to the new arrival. It could be a bitter pill to swallow, but some dogs simply aren't the best choice around babies. While your greyhound might have a wonderful temperament, for example, they are known for jumping at that they love, and that's clearly unhealthy for your child.
However, dogs aren't the only pet threat that you might need to consider. Cats love to sleep in the warm environment of a baby cot at night. So it's not hard to see how that could potentially harm your child inadvertently. Also consider how pet medication, flea sprays, or the simple act of shedding around the house. These things could lead to irritations or respiratory problems for your baby. Then decide to make the right choice going forward. You never know just how useful this could be in the long term.
The Bottom Line: Prepare ahead for a newborn baby
To summarize, there are many threats that you could face in even the most steadfast household. So when bringing home a baby for the first or tenth time, you will observe these flaws with your heightened parental-sense, which is absolutely a thing. With a little forethought and the advice in this article, you should resolve any issues correctly.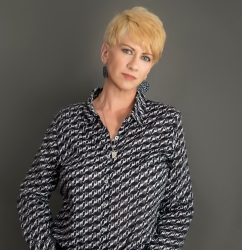 Latest posts by Deborah T
(see all)