Purchasing a home takes up a large chunk of your time. From searching for the right house to securing the best price on your favorite home, and then having to attract and secure a buyer to purchase your own home! All in all, there's a lot for you to think about. And, the thinking doesn't stop when you've signed the contracts and are ready to exchange. As you need to begin getting your ducks in a row ahead of the big move to ensure everything goes swimmingly while you are home moving.
For a short guide explaining a few key areas for you to think about, below are some tips to help with your home moving.
Home Moving Options
You sold your home, and you are ready to move on to the next adventure. A few factors determine the transport you'll need for your belongings, these are;
The volume of stuff you have

Whether you have expensive, delicate items that require special packaging

Your moving budget

And the distance you need to travel.
From cars to large trucks, you'll likely need a vehicle of some description to take you and your things from your old house to your new one. If you have expensive and heavy items, such as a piano, it would be best to organize a professional to help you move.
While traditional moving businesses drive the truck and pack/unpack your belongings. Other moving companies offer cost-effective solutions that may work better for you. For instance, some offer to pack and unpack your things – all you need to do is rent and drive the truck. This saves you from being charged by the hour from a conventional moving company.
Arrange Child And Pet Care
One of the challenging parts of moving is keeping children and pets happy and entertained. For these reasons, it would work better for you to organize child care and pet care so that you can concentrate on moving without worrying about the little ones.
Overhaul Your Belongings
Moving home is the best opportunity and reason to have a massive declutter. Because everything will need to come out of the attic, garage, and cupboards, and so it will force you to face what's there and decide whether it's useful.
If it isn't, there's no point in taking it to your new home. Instead, you may want to give it away to someone who needs it. Or sell it online for some extra money to put towards things for your new home.
First Day Bag
There are a few essentials you might want to put in a separate bag to help you handle your first day and night in your new home with ease. These are;
Pre Packed lunches and drinks

Nightwear, hairbrush, toothbrushes, and toothpaste

Bed linen to make your beds for the first night

Electrical items such as chargers and laptops

A clean set of clothes for the next day
A tote bag with the things you'll need most for your first day and night will ensure you can ease into your new home and gain a good night's sleep.
The Bottom Line: Home Moving Takes Preparation and Careful Planning
A bit of planning and preparation goes a long way in making sure that your move is efficient and stress-free. If you take the time to plan out the details in advance, you will have smoother house moving day. Finally, remember to keep your sense of humor. Something will go wrong. But if you can laugh at the small mishaps along the way, you'll protect your mental well-being as well as the physical move.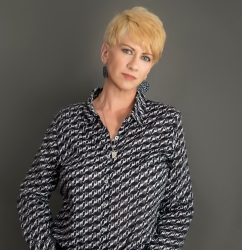 Latest posts by Deborah T
(see all)