When it comes to maintaining, updating, and renovating your home, many people just focus the majority of their attention on the interior. However, it is just as important to keep the exterior maintenance chores completed. In fact, it might just be even more crucial! Often, the upkeep of the outside of the house gests put off or even overlooked entirely.
People oftentimes focus solely on the look and feel of the inside of the home. But, without regular maintenance on the exterior of the house, the home is not protected either inside or out. What is the point in making the inside of your home so beautiful if unpredictable and harsh weather conditions end up ruining it?
Prevent Interior Damage
The outside of your house is exposed to rain, snow, ice, humidity, and other potentially harmful conditions. Therefore, it's important that it is durable, well constructed and has been built at the highest quality. You must also to complete exterior maintenance properly and on schedule. Because if it isn't, then, you could end up with water leaking into the walls. And that might cause extensive damage in the form of rot, mold, or mildew.
Even if the water isn't getting into your home as a result of a home's improper maintenance, then air could be. Letting too much air in will increase energy bills as heat escapes in the winter and seeps in during the summer. If this is the case in your home, then look into exterior wall panels as a way of preventing this.
Have Your Roof Inspected and Maintained Annually
If you have to have your entire roof replaced, then, this can be very costly. And, it could get to the point where you must invest in this for the safety of your home. However, if you look after your roof and keep it well maintained, you can delay this expense. Make sure you check your roof yearly to ensure there are no loose or missing shingles, clogged gutters, exposed nail heads or granule loss. Perform an annual inspection. It will help to prevent any build-up of water, water intrusion, and water damage to the inside of your home.
Don't Forget Your Gutters
It is important to keep your gutters clean and well maintained for several reasons. The first reason is that properly maintained gutters can help to prevent leaks in your basement. That makes your home's foundation vulnerable to water damage when your gutters don't perform correctly.
Have your gutter cleaned regularly will help to prevent mildew and black mold forming too. Because the gutters can help to protect against siding rot, it's really important to make sure that there is no build-up of debris inside gutters.
Clogged gutters can become a breeding ground for insects like mosquitos, so it's really important to have your gutters cleaned regularly to prevent these potentially devastating effects from occurring.
The Bottom Line on Exterior Maintenance
Don't forget about the outside look of your home too, it's the first thing that people see when they arrive at your house, so if you're giving the inside a fresh coat of paint, then maybe you should have a look at what you can do to the outside.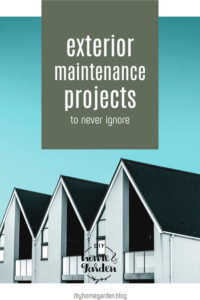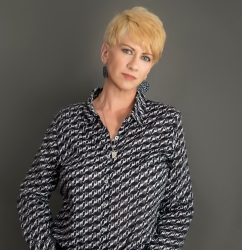 Latest posts by Deborah T
(see all)