As you well know, hot, dry days are just an inescapable part of summer. Many lawns seem to bake in the heat. But, look around, and you'll see that one healthy lawn in the neighborhood that looks as green as can be. You, too, can have that lush look once you learn the secrets.
6 Steps to a Healthy Lawn in the Summer Heat
Here are six tips that will help you keep your lawn healthy in summer:
1. Water deeply and less frequently for a Healthy Lawn
The best way to water your lawn is to keep the roots of the grass moist throughout the growing season. This means watering deeply at least once a week but not more than twice a week. Deep watering encourages deep root growth, which helps grass survive dry periods. When you water deeply, the soil will absorb the water by capillary action (pulling it up from below) rather than by surface run-off (which doesn't reach the roots).
2. Install an automatic irrigation system
If you have clay soils, consider installing an automatic irrigation system that waters deeply and infrequently to encourage deep root growth. If you are on a well or septic system, check with your county extension agent about how much water your lawn uses so you can avoid running out of water during summer's peak demand time.
Many times you can install an irrigation system that waters up to three times per day for fifteen minutes each time without increasing your usage rate significantly because it waters so deeply and infrequently.
3. Mow high for a healthy lawn
Avoid close mowing in summer when temperatures are high, and humidity is low (during heat waves). Taller grass blades shade the soil surface better than short ones do, helping reduce evaporation loss from the soil surface during hot weather. Also, tall grass blades hold moisture better than short ones because they allow air spaces around them for moisture storage between them and the ground.
A good rule of thumb is never cutting off more than one-third of leaf length at one mowing. That's because this deck height will help maintain blade height while allowing room for new growth to fill in where old leaves fall off after cutting or die naturally through senescence (aging).
If you don't have time to mow your lawns on time, you should seek help from a professional lawn company. While it will cost you some money, it will ensure that you continue to have a healthy lawn throughout the year. You can use this lawn mowing formula to estimate costs and plan your budget accordingly.
4. Do not use quick-release nitrogen fertilizers
Avoid using quick-release nitrogen fertilizers like ammonium sulfate (21-0-0) or urea (46-0-0), especially during periods of drought stress when plants need moisture most badly, rather than fertilizer that may quickly leach away before plants can use it effectively due to rapid drying of soils during drought conditions.
Instead, use slow-release fertilizers like ammonium nitrate (33-0-0), calcium nitrate (15-0-0), or potassium nitrate (13-4-20), which release nutrients over more extended periods as they break down in response to soil moisture content changes over time rather than quickly releasing all their nutrients at once when applied as with quick-release products like ammonium sulfate or urea which are best used in cool, moist spring and fall conditions when soils are well-watered.
5. Water early in the morning or late at night for a healthy lawn
Watering lawns late in the evening or early in the morning allows grass to absorb moisture when it is coolest. This reduces water loss to evaporation and helps minimize stress on the grass. Avoid watering during the middle of the day, as this can lead to shallow root systems and increased susceptibility to disease.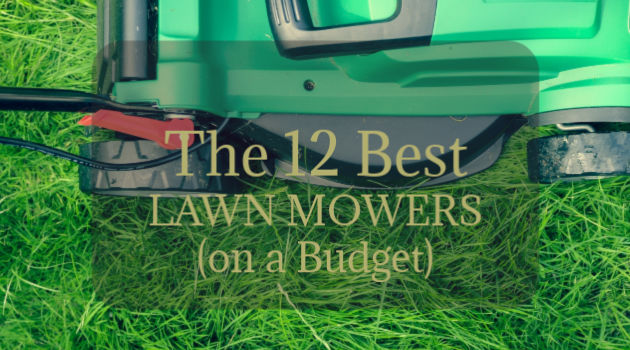 6. Avoid frequent aeration of lawns
Avoid aerating lawns during hot weather, as this can lead to shallow root systems and increased susceptibility to disease. Aeration is best done in the fall when soil temperatures are cooler, allowing for deeper roots to develop over time.
In addition, avoid core cultivation or any other types of deep-tilling practices that may damage your lawn's root system during the summer months when it is most vulnerable to stress from heat and drought conditions! Core cultivation is best done in the early spring before warm weather arrives; this allows for deeper roots to develop over time and helps promote a thicker turf canopy (i.e., better shade coverage), which helps prevent summertime heat and moisture stress on grass!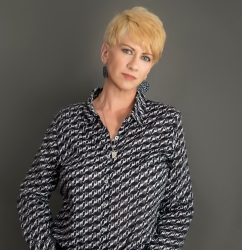 Latest posts by Deborah T
(see all)