Don't look back now, soon the summer will be over. The days of high sunshine and long hot nights are going to fizzle out soon. We love to play outside, sit and talk in the outdoor furniture. All while we watch our kids play in the garden patio. The bright green grass and the honey bees floating through the air, and the slow sunset makes summer worth the wait. However, we will need to sigh and bid farewell to that gigantic ball of flame and usher in the new season.
RELATED POST: Improve Your Patio for Spring
Autumn brings with it cool chills, and starry nights. The days become shorter and the sunlight peters out much quicker. But does this mean that we render our garden, especially our patio, useless? Of course not. At least, not when you have the ability to enjoy the evening and night just the same as you would during the hotter days. So why on earth don't more of us prepare for this inevitable eventuality when we have the chance? It's not too late, get ready to jot a few things down!
What Your Garden Patio Is Missing
Sinking in deeper
When the hot days rule where you live, the last thing you want is to stick to your chair. That's why although at first we don't like deck chairs made from hard plastics and wicker, but they allow our body to breathe. The opposite is required for the cooler seasons as you want to feel warm in your chair.
A soft fabric outdoor chair for the patio is something you need to have ready and waiting in your storage. Even a faux leather or real leather chair, stuffed with cotton or wool will be fantastic as the chili breeze comes riding in. This kind of chair is great as it gets your own body heat to work with it, and you can stay outside longer, talking with friends and family and not start rubbing your arms and legs as you get goosebumps from the cold.
A dancing flicker
What would want you to stay outside on the patio for longer? Nights where you're entertaining, have your family over and want to just relax while enjoying your garden come too soon to an end because of this. You need an outdoor fireplace, one that is solidly built and allow the heat from the flame to radiate out in a controlled manner. Outdoor fireplaces aren't bank-busting either. Actually, there are so many varieties and designs to choose from. You have the basic standalone fireplaces, that require no piping, and they are able to be moved around; with some care. Others are like you have seen in traditional homes, conjoined into the structure and can use either gas or firewood.
Speaking of firewood, a company like terrehautefirewood.com that purely specializes in this kind of product is recommended. They have different kinds of wood that create less smoke and burn for longer. You don't want to throw in just any old wood into your fireplace, as it can cause more harm than good.
Every garden patio needs an outdoor fireplace if it can fit it. Being able to get up from in front of the television and or computer, to enjoy the cool breeze of night or evenings, surrounded by loved ones is what a family home is all about. Sinking in deeper into your comfortable and warm seat will want you to stay outside for longer too.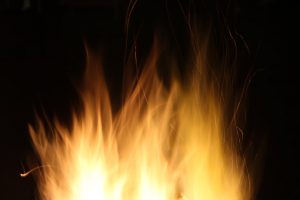 ---
Thanks to our contributor for sharing these ideas!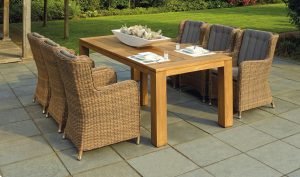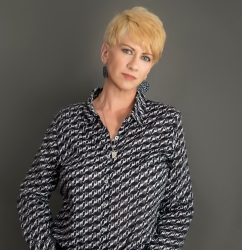 Latest posts by Deborah T
(see all)