Finding the perfect set of bed sheets can feel like a mystery. There are so many to choose from with prices that range all over the board. Your head is probably spinning with the many format and material choices. No matter the trends, there are some things every buyer should look for: you just want sheets that are durable, comfortable, and most importantly affordable. To break it down and help you find bedding sheets that are worth investing in, we've taken the guesswork out and given you the real factors you need to consider.
Fabric First
Bed sheets come in an extensive collection of fabrics. From Egyptian cotton to 100 percent cotton, you have plenty of choices when it comes to picking the right sheets for your bed. What type of fabric you may choose comes down to a few different decisions. First, you must understand what type of sleeper you are. If you get hot in the night, you may want to opt for 100 percent cotton sheets as they will breathe better and keep you cooler. Cold sleepers may want a blended fabric that holds in heat and makes for a warmer night's sleep.
Fabric choice is also dependent on how much you want to spend and how comfortable you want to be. Luxurious sheets are often made from pure-fabric blends which can be quite durable and comfortable as you sleep. Bed sheet fabrics that are made with a blend of cotton and a synthetic material often last longer but are not as soft to the touch. You need to decide where you stand on fabric selection and purchase bed sheets that meet your requirements for a good night's sleep.
Think About Thread Count
Another key characteristic to consider when buying bed sheets is thread count. The higher the thread count of your sheets, the softer and more durable they will be. Thread count is the number of threads per square inch that are woven together in the fabric. While the more threads, the better, higher thread counts do demand a higher price tag. However, they will be softer and feel better at night as you sleep.
Lower thread counts, certainly, cost less, but they will not be as long-lasting as you might wish them to be. They can become frail after several washings, and wear unnecessarily. Making an investment in a higher thread count is well worth the money since you'll have the sheets longer and sleep a little better too.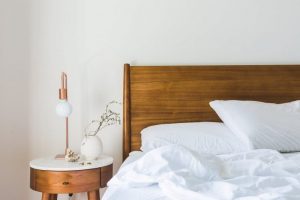 What About Weave?
Yes, there is much to think about when it comes to the weave of your bed sheets. There are a variety of weave options to select from. Some are tighter than others and some are looser than others. While the tighter the weave of your bed sheets, the better quality they are and longer they will last, they can be difficult to keep clean. A good option when searching for the right weave is to go with a medium weave. This will offer good wear capabilities as well as long durability. You will have a set of quality bed sheets without putting to much extra labor into keeping them clean on a regular basis.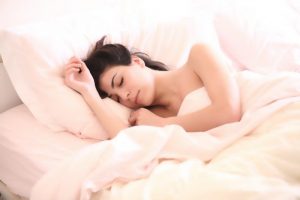 Egyptian Cotton, Supima, And Pima
Now, if you are looking for the best sheets that you can find without going over your budget, you have to understand the best in the business. At the top of the heap is Egyptian cotton. This pure fabric is made from long fibers that have little to no splicing throughout the bed sheet. These are the most luxurious sheets that you can buy, only if they are real Egyptian cotton, which is denoted with a cotton plant symbol within a black triangle.
Both supima and pima cotton are high-quality sheets material that may be more within your price range. They both have a soft feel to them and are made from long cotton fibers too. The main difference between these bed sheets is not only the quality but the place of origin. Supima and pima cotton are produced in the U.S. while Egyptian cotton is only found in Egypt on the banks of the Nile River. All three sheet materials are long lasting, but you will find that Egyptian cotton may just provide you with a more comfortable night's sleep based on the sheer softness of the fabric.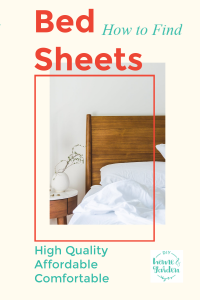 As you begin your quest for the best and most affordable bed sheets, keep these tips in mind as you shop. By minding the fabric, thread count, and weave, you will find a high-quality sheet set that will not only look good on your bed, but it will also provide you with a solid night's sleep year-after-year.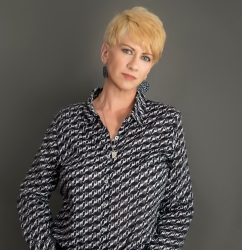 Latest posts by Deborah T
(see all)