In time for settling in for the season, we are sharing 3 useful tips for creating a more inviting home.
We all know that the first time we enter a home, we are given a first impression. That idea can be hard to shift later. It might be the immediate smell of a wet dog that hits us. Or perhaps a hallway appears to be in disrepair. We might have slipped on the shoddy garden path heading up to the property. Or the house might be freezing cold when we enter.
Of course, this isn't a make or break scenario for our relationship with that homeowner. We would be pretty shallow to judge them for that. But that doesn't mean you haven't been accepted with grace instead of feeling welcomed, invited and supported when entering a home.
First impressions count. It's best not to give one off of these aforementioned feelings when inviting your boss over for dinner pending a future promotion, bringing home a romantic interest for the first time, or hoping to bring a new child into the property both you and your partner are expecting.
But more than that, simply coming home from work or a shopping trip is much nicer when you have an inviting home to return to. On top of that, first impressions do matter when your home is being valued, no matter what the professionals say.
RELATED POST: Create a Fabulous Foyer to Greet Friends and Family
3 Useful Hints for a More Inviting Home:
Please consider our tips to create the most beautiful, magical hope possible. We're sure you'll find beauty if applying the following:
Garden Lighting
Garden lighting can go an extremely long way when you're trying to make the lead up to your house one of complete beauty. It might be you use small lamps on supports to line the pathway, or perhaps add small, outdoor waterproofed fairy lights to the flower baskets along the way. You don't need a massive lead-up to your home to make the most of this, but if you do have considerable space, lining a driveway with trees can go a long way. Just be sure you plan where and how the roots will grow in order to ensure the home is best supported along with this option.
Garden lighting might even be in the smaller floor implements you place along the patio to lead someone in the right direction to a door that might not be completely apparent is the entrance, to begin with. Garden lighting can also be used to direct your vehicle into the driveway at night, and flood lighting can be used as a security measure. No matter water, warm, well-arranged lights can go a long way to helping your home look sustained and beautiful, so we'd absolutely recommend prioritizing this.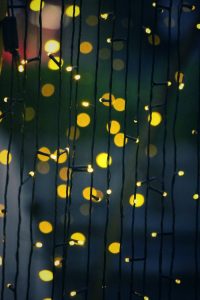 Corridor Comfort
The lead into your home means as much as the lead within your home. As you open the front door, the first thing that greets someone entering will be the impression they keep. A cluttered front door space filled with shoes and items to trip over could prevent someone from forming a great impression, and might even make you trip if you're coming home from work feeling drowsy and not altogether with it. Special storage options can work wonders to help this area stay tidy, as can keeping the doors or arches open that lead to other rooms.
A lining carpet can be a fantastic means to help your corridor take on that 'tying knot' form of aesthetic, but it can also be worthwhile to line the corridor with photographs of your family. A celebration of your home life is absolutely one of the easiest options here. It might also be a place where you can peacock, such as framing your degree certificates or achievements, or that of your family's. Be sure you consider the corridor comforts, as this can go a long way, serving as the initial 'hub' of your home.
Beautiful Seating Arrangements
When a guest walks into a room of your home, the furniture and layout will immediately tell them how to interact with that space. Beautiful seating arrangements can help them do this. You needn't the best sofas or the most expensive materials. But providing simply enough seating space can work well. That knowledge helps you to space furniture far enough to allow each seated individual room to address one another without feeling cramped.
You might decide to go a little more novel, such as opting for bean bag chairs for your younger children, so they might not crawl on the sofa and knock against your guest holding a wine glass. Beautiful custom bay windows can also be installed in order to give your guest a novel and comfortable extra seating space, especially if trying to view the street and garden with admiration. This can also enhance the economy of space in all rooms that support it.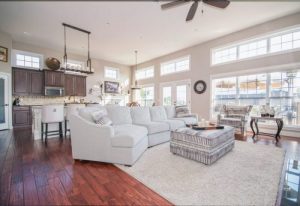 With these tips, you will your home has a warm glow and a pleasant smell. Thus, your home is sure to be inviting. Have a happy DIY day!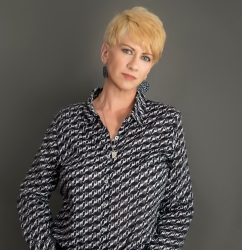 Latest posts by Deborah T
(see all)