You're not the only one who ever felt like your home wasn't the ideal place for you to live. It's okay and normal to not always like your property and to have doubts about why you chose your home in the first place. Some people fall in love at first sight and stay that way. However, others find the novelty wanes shortly thereafter.
However, the good news is that with a few modifications and changes to your outlook and attitude, you too can fall back in love with your home. Remain open-minded and let these ideas inspire you to think outside the box a bit and look on the bright side. Try your best to be thankful for what you have and remind yourself you can always move someday in the future if you're still unsettled or not happy.
1. Keep it Clean
One way to fall back in love with your home is to keep it clean and tidy. It'll help you to see all the beauty and benefits your home has to offer. Remove clutter and let go of items that you no longer need or want. Get into a regular cleaning habit and routine. You will be able to keep up with this task and ensure your home is always in order. You might also want to consider rearranging furniture and your belongings while you're cleaning to give your home a different look and feel.
2. Make Significant Changes
You can fall back in love with your home when you invest in making significant changes to it. Maybe you like the footprint or certain aspects but overall aren't too pleased with the property. In this case, you should consider a home remodel and taking on projects such as creating a better kitchen and bathrooms and adding on a deck, patio, or building a sunroom. These types of enhancements will likely have you loving the space you're in. Plus, you will soon realize that your house isn't so bad after all once it's updated.
3. Create Relaxing Spaces for Yourself
Another way you can enjoy and fall back in love with your home again is to make it more personalized for you and your needs. Create relaxing spaces for yourself that help put you at ease and calm a racing mind. For instance, maybe you build a reading nook by a window that draws in a lot of natural light or creates a space where you can relax and put your feet up in your bedroom if it's big enough. If you're frustrated because you work from home and don't have any quiet space then convert an old bedroom or a guest bedroom and have it function as a home office as well.
4. Enjoy the Neighborhood
Fall back in love with your home by enjoying all that the neighborhood has to offer. Maybe there are people nearby who you like hanging out with. Or maybe there are great shops and stores in the area that you can walk to and take advantage of. Also, you and your kids may take pleasure in being able to walk to the park and play. You might not have these luxuries if you move so be grateful for the area and what your home has to offer if you want to be happy in it.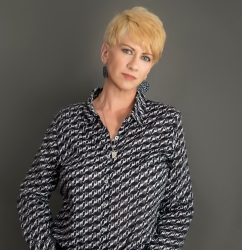 Latest posts by Deborah T
(see all)