Are you searching the internet trying to assess what exterior improvements will get you the most for your money?
With business in the real estate market on a surge, it is an excellent investment to improve your curb appeal and increase the value of your home by upgrading the exterior parts. A solid first impression of your home makes a good case when it comes to negotiating a good deal. If you have DIY experience, you can take it on as a personal challenge. If not, you will need to secure the services of professionals.
5 Exterior Improvements That Will Make You the Envy of the Neighborhood
Here are a few upgrades you may want to consider making these exterior improvements to your home.
1 – Replace your windows
Your home's windows can significantly improve your curb appeal. Aside from the aesthetics, modern windows can reduce your utility bills as they are made of material that keeps the heat in during winter and out during the summer. Modern windows can fit any architectural style you want, and there are many options. Large windows seem to be the current trend as they allow you to have a better view of the outside. For security reasons, when choosing your windows, choose those that have residential window tint to improve your privacy. Also, when getting replacement window screens, get the ones that allow natural light into the home and provide an extra layer of insulation.
2 – Upgrade your garage door
The garage door takes up quite some space in the front of your home, and you can increase your curb appeal by upgrading it. The garage door is one of the exterior parts of your home that sees a lot of wear and tear due to the elements. A new one will improve the overall look of your home. But remember that the upgrade must be both functional and aesthetically appealing. You can choose several material options. Glass garage doors are in vogue as they are weather-resistant and do not show wear and tear. They can also be easily cleaned and allow some light into the garage.
3 – Improve your exterior lighting
The ambiance of your home is always better with a variety of lighting options, and the view of your frontage at night can increase your curb appeal. Use soft lights to accentuate the architecture of your home. If you want to highlight trees or plants, you can use ground lights, and using porch lights will create a welcome feeling to your front door.
4 – Landscaping
If you do have some space in and around your home, you should consider landscaping. Not only will it improve the overall look of your home, but it will also offer you and the family a place to relax and have some fun. If you already have plants, go for a simple and lovely trim. If you do not, you can quickly get some low-maintenance plants and add them to your walkway or garden.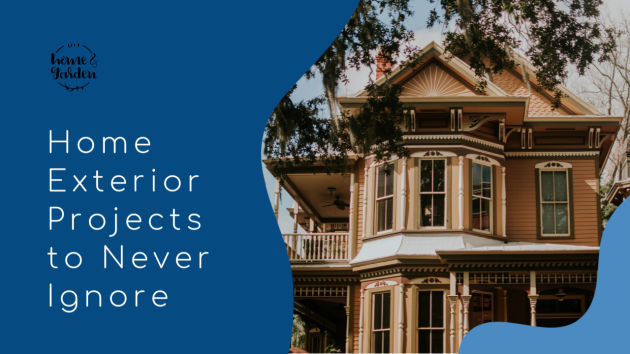 5 – Replace your front door
This is the main entrance to your home, and it must reflect your good tastes. It is a subtle statement that shows people what to expect on the inside. When it comes to choosing a material for your front door, there are several options. From wood, metal, and plastic, you can choose whatever suits your taste and style. Other simple things such as simply painting and updating your door handle or knocker may be enough.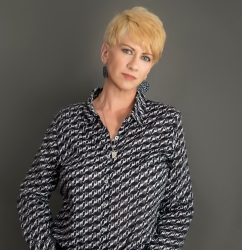 Latest posts by Deborah T
(see all)