Epoxy countertops are quite popular with homeowners looking to replace their old and worn-out countertops with a new one without inflating their budget.
Although epoxy countertops are getting some attention lately, they come with many installation and maintenance challenges. Read this blog by Caesarstone before you buy epoxy countertops.
This article will dig deeper into epoxy countertops and their pros and cons. But first, let's define what epoxy countertops are and how they differ from other popular countertop materials.
What are epoxy countertops?
Homeowners who have an old countertop that needs a refresh, such as those composed of wood, laminate, Formica, ceramic, and other materials that can be refinished, can use epoxy to get the job done.
A refinishing product, epoxy, can be bought in countertop kits to give old countertops a makeover. Epoxy can provide countertops with a shiny, polished finish like popular stone countertops for a more economical price. It is not available in premade slabs like other countertop materials.
Advantages of epoxy countertops
There are several advantages to opting for epoxy countertops. Here are the primary benefits homeowners should know about:
Strength
Refinishing countertops with epoxy can result in a hard, durable finish. However, the job needs to be done correctly to achieve a surface that will last through everyday wear and tear.
Stain-resistance of epoxy countertops
Epoxy is non-porous and naturally resistant to stains, making it a perfect low-cost option for homeowners and families that tend to get a little messy in the kitchen.
Heat-resistance
Finishing or sealing an old countertop with epoxy can provide it with a layer of heat resistance and keep it looking newer for longer. For example, laminate can burn on its own when exposed to heat, which is a concern for many homeowners who opt for this countertop material. However, by refinishing a material like laminate with epoxy, homeowners will be giving the countertop a new life and a protective shield against heat.
Easy to clean
Since epoxy is moisture resistant, it is also relatively easy to clean. You can wipe up messes and spills in no time with no added stress that comes along with other more porous countertop materials. Soap, water, and a soft cloth will do the trick to clean up most messes and marks off of an epoxy countertop.
Price
Countertops can be expensive, especially for homeowners who are opting for a high-quality stone surface. Finishing an old countertop with epoxy, if done correctly, can achieve a similar look to natural stone.
However, this is provided that homeowners can achieve the look themselves. Epoxy countertops can be a tricky DIY project, and hiring an expert to install an epoxy countertop instead can result in a price of about $100 per square foot.
Creative options
Choosing epoxy countertops allows homeowners to get creative with the look they wish to achieve. You can add pigments to create stunning custom patterns and designs. However, doing so requires some artistic technique. If this is not your strength, you may risk the chance of ruining your plan — and with epoxy, you only have one chance to get it right.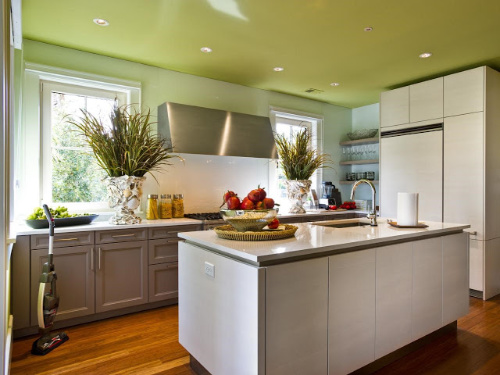 Disadvantages of epoxy countertops
Before installing epoxy countertops, homeowners should know that most of the cons result from the installation process, which can be a nightmare for inexperienced DIYers. Alternatively, hiring a professional can be costly. Here are some cons that homeowners should be aware of:
Difficult installation
As previously mentioned, epoxy countertop installation can get messy and requires a lot of precision and some artistic ability that not all homeowners have. While an epoxy countertop kit costs about $100 to $200 each and seems like a steal compared to the cost of an average stone countertop installation, with epoxy, there is no room for mistakes.
No room for mistakes when installing epoxy countertops
Once decisions are made during an epoxy refinishing process, homeowners cannot take them back. To redo any mistakes, the homeowner would have to start the process all over again, which will require more time and money.
Inconsistent results
Not all epoxy kits are created the same, and not all homeowners can carry out the same quality installation, meaning the end result can come as a surprise. It also may be different than the results one would expect from using an additional kit.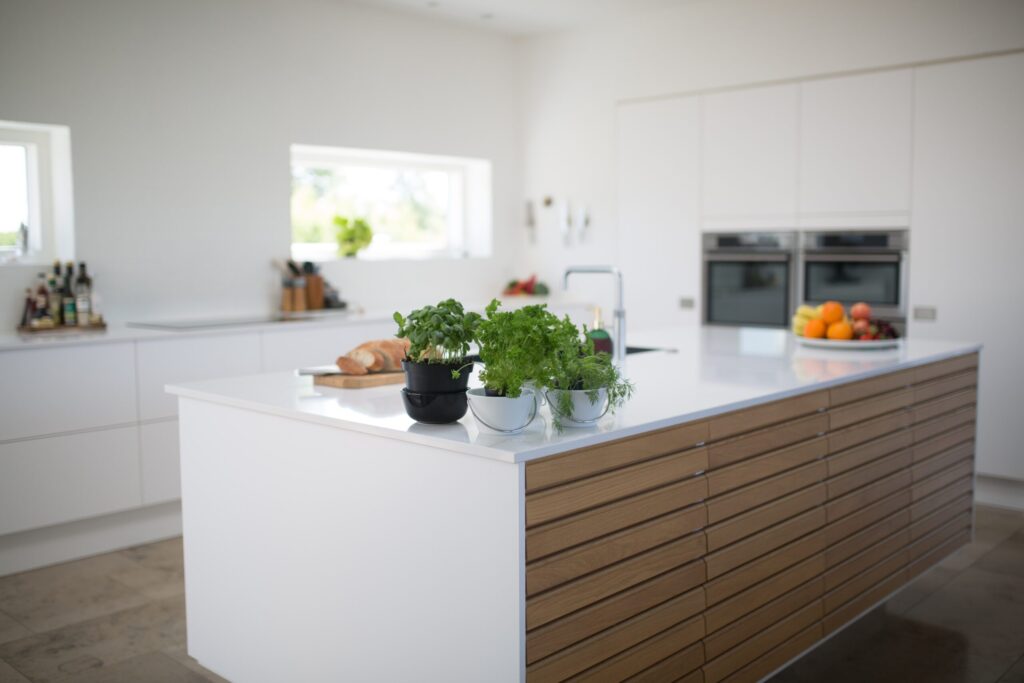 Ventilation is required
Once your epoxy is dry, it is safe for use. However, it is essential to note that it releases volatile organic compounds while this material is curing. Homeowners taking on this project will need to ventilate the kitchen during the drying process. Besides that, members of the household must not frequent the area in the meantime.
Clean-up requires effort.
When creating an epoxy countertop, epoxy will run and fall onto any uncovered surface nearby. Therefore, you must tape off and completely cover floors, walls, and other nearby surfaces and fixtures. Once the project is complete, you will spend some time removing the tape, paper, and overflow of product.
Final Thoughts on Whether Epoxy Countertops Are Right for You
Now you know the advantages and disadvantages of epoxy countertops. They may not be the best choice for every home or every homeowner. Price is one of the most popular reasons why people choose epoxy. It also allows homeowners to give their old countertops a new life.
However, homeowners who do not have the DIY skills or techniques to properly carry out this project could waste their money in the long run. Also, hiring a professional can be costly.
Homeowners who are on the fence should review the pros and cons mentioned in this guide to see if it's a good option for them. There are many alternatives to epoxy countertops. Recycled glass and DIY tile countertops can give you a similar look with other advantages.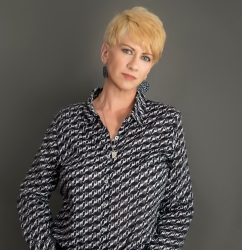 Latest posts by Deborah T
(see all)