Do you keep up with the hottest travel trends? Here's the latest–getaways that foster conscientious vacations.
We all love to travel and if we all had the money and time required we would most likely take more trips throughout the year. If you are a keen traveler you may have started your year thinking about what new destinations you could visit and what new experiences you could have.
Last year was the year of climate strikes and increased global awareness of our carbon footprint. It's no surprise that the up-and-coming travel trends for this year mostly circulate around the idea of "ethical travel". Before planning your next trip, here are the top 3 travel trends.
Top 3 Up-and-Coming Travel Trends
1 – Eco-Conscious Traveling
Eco-conscious traveling or sustainable travel is the biggest travel trend for 2020. Last year's focus on climate change has inspired many to rethink the way they travel as a whole. How can we ensure that when we travel we are mitigating our negative impact on the planet as best as we can?
Luckily, sustainable travelers have been around for many years and have created some innovative ways to do just that. Therefore, this year you can expect to see a lot of people taking the following action in a bid to limit their carbon footprint.
Not Traveling

– Some travelers have decided to not travel overseas at all this year and instead are focusing on exploring their own backyard or surrounding countries. Fewer flights equal less C02.

Plastic-free Living

– Plastic plays an integral role in all our lives. Sustainable travelers seek to avoid plastic at all costs by using reusable cutlery, water bottles, and even travel gear.

Support Local Economy

– Avoiding all the chain restaurants and supermarkets you can direct more money to the local people.

Eco-transport

– Rather than taking a plane this year, why not travel by train or ferry where possible.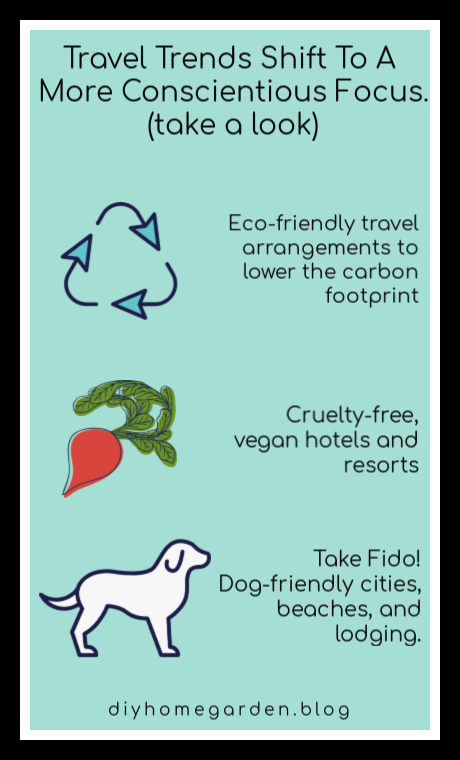 2 – Vegan Hotels
Climate change was the major focus over the past year but veganism also got its a fair share of the limelight. More people than ever are going vegan for the animals, health, and the planet.
The travel industry has quickly realized that many people are now looking for vegan hotels and resorts. Being vegan when traveling can be extremely difficult, especially in countries where meat dominates the local cuisine. This new wave of vegan accommodation is a great way for vegans to ensure they will get great food and accommodation at the same time.
Don't worry, you don't have to be vegan to stay at one of these vegan venues but if you like vegetables that will most definitely help at mealtime.
3 – Pet Travel
Nobody wants to leave their best friend out of their plans!
Thus, an increasing number of people are deciding to take their pets with them when they go on vacation. Some are opting for pet-centric vacations where their pets needs are made just as important as their own. If your pet is an adventurous or outdoorsy type then it may be a great idea for you to take your pet next time you go for a weekend away to the beach.
What's more, many hotels and AirBNB's are allowing pets to stay in their accommodation. This means you can now take your pets with you for your next adventure. If you want to take your pet overseas just make sure you select a unique name using a pet name generator, complete the necessary paperwork, and off you go! If traveling overseas, it's important to make sure you are aware of the restrictions in place and that you can travel legally.
The Takeaway on the Hottest Travel Trends:
Travel trends this year shift in favor of bespoke conscientious getaways. But at the end of the day, it's still all about having fun, relaxing, and enjoying the chance to unwind.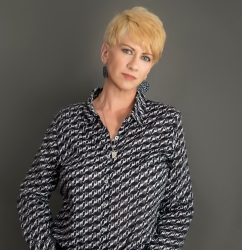 Latest posts by Deborah T
(see all)