Anybody that has ever done work on their home knows that there are always things that can go wrong. It's important that you plan everything properly but regardless of how thorough you are before you get started, you'll probably run into some hurdles along the way. Here are 3 things that make your DIY projects harder than they need to be.
Sometimes, problems come up through no fault of your own but in some cases, it's because you're making mistakes. The list of things that you can get wrong during DIY projects is endless, these are just some of the most common ones.
3 Things That Can Really Foul Up Your DIY Project
Not Getting The Right Permits
It's a bit of a pain getting the right permits and nobody likes going through the process, but skipping that step is only going to cause you more trouble down the line. A lot of people don't realize that they need permits for smaller renovations but everywhere has their own rules so it's best to check before you do anything. It's important that you wait until you've got the right permits before you start doing anything.
If you go ahead without all of the right permissions, you'll find yourself in a lot of trouble if you get found out. That means you might get fines and in some cases, you may even be asked to undo the work. Even if you've built something major like an addition, you may be made to pull it down. Not pulling permits may also hinder the eventual sale of your home. Proceeding with DIY projects without this paperwork is not worth it!
Not Preparing For Waste
Any DIY project inevitably creates a lot of rubbish. If you're making big scale changes to the house or building a new extension, you're going to have all sorts of junk to get rid of. You could always take hundreds of trips to the local rubbish dump with a car full of rubble but it makes life a lot easier for you if you just get a dirt cheap rubbish removal company to handle it for you. It's such a small expense and you can clear out all of that junk in one go rather than having to do loads of trips yourself.
Taking On Too Much
Everybody has dreams about their perfect home but don't get carried away and start coming up with all of these grand designs about the house. You'll be able to create your perfect home but it's going to take time. The biggest mistake people make is trying to do all of that work at once. But if you're trying to renovate the kitchen, bathroom, and all of the bedrooms at once, it's going to be a nightmare. There's so much to organize at once and that leads to more chance of mistakes being made. It also means that you're not going to be able to live in the house while the work is being done and that's an extra expense. It's best to do one room at a time and give yourself a bit of a break in between each project so you can actually enjoy the amazing home that you're creating.
The Takeaway of Avoiding These Mistakes with Your DIY Projects
If you can avoid these basic mistakes, your DIY projects will run a lot smoother.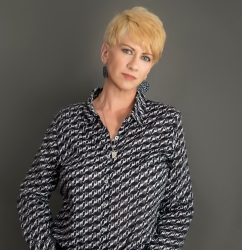 Latest posts by Deborah T
(see all)