DIY home renovation projects can be a fun and rewarding experience. Whether you're renovating your kitchen, bathroom, or living room, there are plenty of things that you can do on your own to save money and add your personal touch to the space. That said, it's not always easy to know where to start when it comes time for construction projects around the house. To help make this process easier, we've put together four tips that will help ensure that you get the most out of every renovation project!
4 Tips for "Nailing" Your DIY Home Renovation Projects
Yes, we intended the "nailing it" pun.
1 – Research before starting and DIY home renovation projects
One of the most important things you can do before starting any home renovation project is your research. This means reading up on different techniques, materials, and colors that will work best for the space that you want to renovate. By planning out your project in advance, you'll be able to avoid costly mistakes and ensure that everything goes as smoothly as possible. Once you have a general idea of what you want your finished product to look like, it's essential to create a timeline for the project. This will help keep you organized and ensure that all of the various steps are completed on time.
2 – Utilize tutorial videos online
If you're unsure how to do something, don't be afraid to look online for tutorial videos. There are countless channels on YouTube that can walk you through everything from installing tile floors to painting walls. By learning about the basics of home renovation, you'll be able to complete many tasks on your own and save money in the process. One of the essential things for DIY home renovation projects is creating and sticking to a budget. This means knowing how much money you have available for each project step and not going over this amount. While it can be tempting to splurge on new materials or hire a contractor, doing so can quickly blow your budget and cause delays in the project.
3 – Use the right equipment for all DIY home renovation projects
Another essential thing to consider when renovating your home is using the right equipment. This means having a good set of tools for every job and ensuring they are in good working condition. By taking the time to prepare for your project correctly, you'll be able to avoid any delays or problems that may occur down the road. Finally, it's crucial to create a safety plan before starting any construction project. This means knowing where all the electrical outlets and gas lines are in the space you're renovating and having proper safety gear (like goggles, gloves, and a dust mask).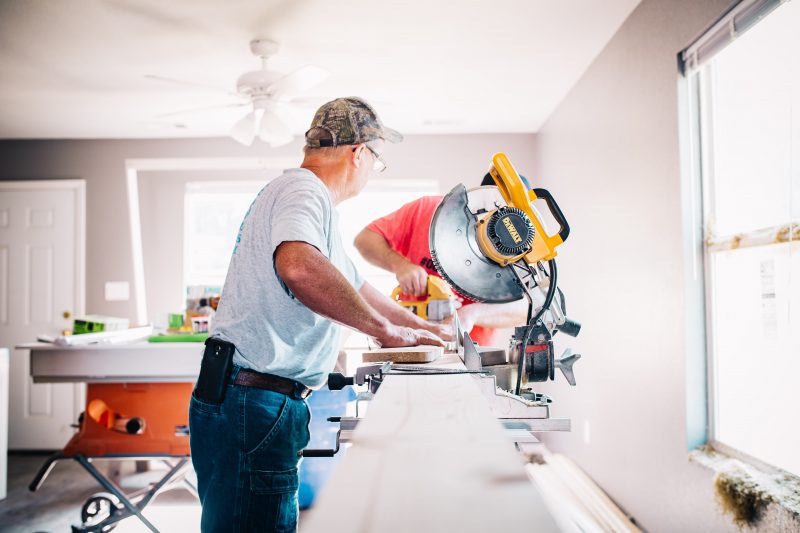 4 – Use the right parts and materials
One of the best ways to ensure your DIY home renovation project goes smoothly is by using quality parts and materials. This means avoiding cheap knock-offs and opting for brands that you trust. By spending a little extra money on high-quality parts like Mark's Plumbing Parts, you'll be able to prevent problems down the road and ensure that your renovation project looks great when it's finished. If you're unsure where to start, ask friends or family members who have recently renovated their homes for advice on which brands they used and which ones they would recommend.
By following these common sense tips, you'll be able to complete your DIY home renovation project easily and confidently. Not only will this save you money in the long run, but it will also allow you to add your personal touch to the space.
Latest posts by Shashika N.
(see all)