Since 2020, the world has seen an increase in the popularity of DIY home improvement products. While people made adjustments to improve their interior spaces by making them livelier and including a workspace along with other improvements, with the approaching winter season, here are four DIY home improvement projects that can add value and comfort to your home.
Colder Season DIY Projects
Read on to learn more!
1 – Install a Crown Molding (a colder season project that's gorgeous all year!)
Installing crown molding won't disappoint you if you want to add value to your house without some heavy-duty projects. Depending on your personal preferences, you may want to install it at the top of the door or at the top of the walls. To upgrade the cabinet space, you may want to install the frames at the top of the cabinets too.
Another advantage of adding crown molding is that it will induce a custom look and boost the value of your house.
2 – Improve the Laundry Area
Before you assess the laundry room, you might want to examine the boiler cover and ensure that your home's central heating remains intact. Click here for more information. Nonetheless, getting back to the laundry area, you may want to improve its functionality by adding laundry baskets, bins, and even shelves.
By adding a countertop over the washing machine and dryer, you can expand the storage space of the laundry area. Additionally, you might want to apply a sticky wallpaper in place of the typical wall paint to refresh your laundry space.

3 – Replace the Bathroom Faucet and Hardware
Believe it or not, even slight changes and bathroom upgrades can make a massive change in your house's overall feel and look. Believe it or not but a faucet is the lifeline of your bathroom sink. Ideally, you should leave the faucet upgrades to a professional expert, such as a plumber. However, you might change the faucet yourself. While you are in the mood, change out the cabinet hardware for a clean new look.
4 – Maintain Your Roof
Before the winter kicks in and you still have a few weeks, we recommend assessing the roof and having it upgraded. First, clear off any leaves, dust, and debris that might have accumulated on the roof during the fall and summer months. While cleaning the roof, you might want to check for any missing tiles.
However, safety comes first. Therefore, make sure to have someone with you holding the ladder. While choosing a sturdy ladder for the roof assessment, it is equally important to wear the right pair of shoes to provide you with a sturdy grip on the ladder. By maintaining your roof, you can save yourself loads of headaches in the winters while blocking any potential winter pests from entering your house.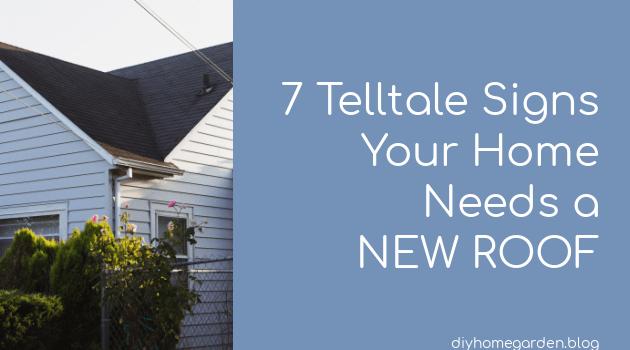 Final Thoughts on DIY Projects for the Colder Season
When it comes to winter DIY home projects, you don't necessarily have to go big. Sometimes, small changes have a massive impact, even if it is the installation of crown molding, the addition of extra shelves and cupboards in your laundry space and kitchen area, changing faucets, adding a few plants, etc.
Latest posts by Shashika N.
(see all)