End of winter blues getting you down? Try these 5 easy tips to bring spring decor into your bedroom.
Are you looking to create a spring look for your bedroom? There are so many things that you can do to help you bring the season's beauty into your room.
Use Color
One of the best ways that you can get your bedroom ready for spring is to use different colors. It's best not to incorporate more than three colors into the bedroom because if you use more colors it could be hard to pull it off.
However, you can work around it by using different hues of a color that you like. In fact, when you have different hues you can give your home a completely new feel. It's a good idea to use cool and warm colors by making use of various same color hues. For example, yellow is going to be considered warm and light green is going to be considered cool.
Using various hues is a great way to create many wonderful designs.
Use Some Accent Pillows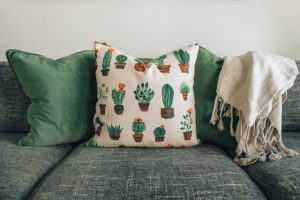 A really easy way that you can change your bedroom is to use accent pillows. They offer a very simple way to change your color and add some citrus-fresh colors for a redo of your bedroom for the spring. When you choose a mixture of various textures, colors, and sizes, it can transform your bedroom into a cozy but fresh-looking bedroom for springtime quickly.
Add a Chunky Throw or Bedspread
There's nothing like a cozy and warm throw to add some comfort to your bed for the still cool nights of the spring season. When you choose something colorful, it's going to let everybody in the house know that the warmer weather's coming. A beautiful aqua or soothing cream color will accent your room nicely. Not only that but these throws will be comfortable too.
Another great way that you can welcome the springtime into your bedroom is to buy a new bedspread. Look for a bedspread that has plenty of spring colors and gorgeous hues to accent your room.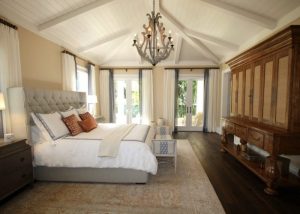 Work with Textures
There's a lot of ways that you can incorporate texture into your space. The texture won't just capture touch but it captures your eyesight as well. Various textures won't cause your eyesight to naturally move around the room and take in all of the various textures in it. You want to find the balance and decide how little or how much texture you're going to want in the space.
Bring in Spring Flowers
Another easy and quick way that you can get your bedroom ready for spring is to add some seasonal flowers to the room. You can create a wreath, or you can put some tall cut stems into a vase. There are so many options that you have for using nature-inspired decor in your bedroom. Get creative!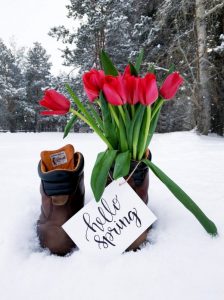 These are the things that you can do to get your bedroom to bring spring into the decor. They're simple and stylish, and they're things that anyone can do to get a bedroom ready for warmer temperatures. You can also visit this website for more ideas on interior springtime decorations.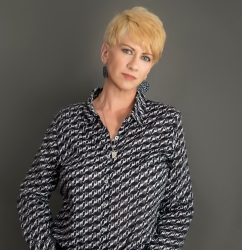 Latest posts by Deborah T
(see all)