You just got the cutest puppy, and now you want to find all the dog supplies to give him or her a great start to life.
Congratulations! Getting a new puppy is exciting, to say the least; you have always wanted to share your life with a perfect pooch. Now that the time has finally come you are getting a little bit anxious about providing him with the best possible things a dog could ever need. As a dog owner, it is your responsibility to prepare for the arrival of your new pup and stock up on all the necessary supplies.
Essential to Give the Cutest Puppy (yours!) the Best Start in Life
Consider the following ideas for everything your new puppy needs for a bright and happy life.
1 – Delicious Food
Depending on what breed of dog you're looking into getting, you will need to stock up on yummy food and delicious treats for him. Speak to your vet if you're unsure about what your particular dog might need. Freshpet reviews come in very useful when trying to find the best type of food for your new puppy too. Treats are another essential you need to buy in, because this will come in very useful when you're training him.
2 – Toys
Plenty of lovely toys are essential for all puppies. During their early months and years, they will love exploring new sounds, smells, and textures; dog toys are the perfect way to stimulate them and keep them busy too. It's likely that they will become attached to one particular toy and it becomes their favorite! Don't forget to buy a ball for fetch too; when your puppy is able to go out for regular walks, this will be the best game in the world for them.
3 – A Cozy Bed
It is so important that your dog's bed is super comfortable for them. Otherwise, they won't want to sleep in there! A lot of dog owners become quite relaxed when it comes to household rules; many even let their new dog sleep in bed with them. This is a habit you don't want to get into, so look into a high-quality dog bed that your new puppy will love.
4 – Lots of Love and Affection
It is almost guaranteed that you're ready to shower your new puppy with lots of love and affection. Your puppy is going to be your best friend whether you like it or not. They will be there to greet you at the end of the day and they will always be up for a cuddle on the sofa in the evening. If you're the type of person who loves to show affection, then getting a puppy is the perfect solution!
The Takeaway on Getting Ready to Adopt a Pup
Some of the ideas mentioned above may seem obvious to you, but they are so important to remember as a dog owner. If you have never had a puppy before then you need to prepare to have a new baby! Training a puppy is literally like having a newborn; they need lots of attention and will want to be nurtured. With all of this in mind, hopefully, you are now excited about adopting the cutest puppy ever and you feel prepared in every sense!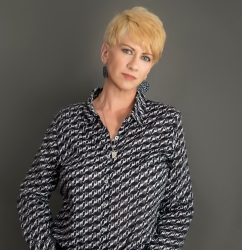 Latest posts by Deborah T
(see all)