Are you welcoming a new pup or rescue pooch into your home? Then it's time to go shopping for the essential items! Introducing a new dog into your life can be expensive, so you must be ready for the financial investment – as well as the responsibility of having a dog before taking the leap. 
Taking a lot of time, energy, and effort to settle in, you must be prepared in advance, as once you have a dog, it will be harder to go out and buy the following items.
To give you a headstart, here are the top 15 items that you need!
1 – Lint Roller
Although this item might not initially come into your mind, it's a must for anyone considering getting a dog that sheds a lot of hair. Similar to a vacuum, these handy items will clear up the fluff from your clothes so that you don't leave the house covered in fur. 
Affordable and easy to store, lint rollers are available from a wide array of stores or online. 
2 – Vacuum 
Once you have a new dog, you want to find a wallet-friendly and efficient way of clearing up fur – which, as mentioned above, is where a vacuum comes in. And although a handheld vacuum can do the trick, robot vacuums are ideal for those looking for a convenient cleaning solution. Automatic, these will clean around no matter what the time of day.
3 – Puppy Pads 
Whether you are getting a puppy or a rescue dog, these are a must. Available from your favorite online retailers, puppy pads are ideal for those dogs that aren't toilet trained! Easily storable, you should place several of these around your home so that your dog doesn't have any accidents that you can't clean up!
4 – Indoor Ball Thrower 
These devices are perfect – whether you're working longer hours, need to pop out to the shops, or are busy at home. An indoor ball thrower will keep your pup entertained for hours on end. They are also affordable and can be integrated into any home with ease.
5 – Dog Camera
Need to keep an eye on your dog when you're out? Then a dog camera is ideal. Pairable with your device, you can see/talk to your dog whenever you want. Some dog cameras also come with a treat tray built-in that will dispense treats to them throughout the day/whenever you press a button on the app. 
6 – Retractable Lead for Your New Dog
No matter what breed and size of your dog, an extendable lead is an essential item to purchase. Allowing for your dog to have (almost) free rein when out on walks, you can control how close/how far they go without them feeling as though you're holding them back. 
Although this can initially be an expensive item to purchase, it will last you for many years. Paired with a long-line and fixed lead, you'll be able to practice call back and go on a variety of different walks in an array of locations.
7 – Dog Bed 
Ok, some dog owners opt to have their dog sleep on their bed with them. But if you're looking to train your dog (and keep your own space), then a dog bed is a necessary purchase. 
Available in a wide variety of shapes/styles/colors/prices, dog beds are easily one of the first things that you should purchase before bringing your dog home. Giving them their own space to relax and sleep throughout the day, they can also be brought with you if you want to go on a road trip.
8  – Odor Remover 
Unfortunately, most dogs carry a smell – especially when they get wet. So if you're going to keep your home smelling fresh, purchase an odor remover. Inexpensive, odor removers will refresh your space so that it's not got that 'doggy smell.' 
Similarly to odor remover, you might want to invest in enzyme spray – in case your dog has an accident. This will remove any trace of the accident so that they don't try and go to the toilet there again.
9 – Treat Puzzles for the New Dog
Are you getting a dog that will have a lot of energy? Or perhaps they are brilliant breed? Then it's a wonderful idea to invest in numerous treat puzzles to keep their mind occupied. Whether you opt for a snuffle mat, a treat-hiding toy, or another type of puzzle, you can hide treats within it. 
10 – Poop Bags
Without these, you'll be in real trouble when it comes to your dog needing the toilet when you're out on a walk. Invest in a good supply of poop bags before you bring your dog home for the first time. You can even get biodegradable bags that will dissolve over time – a lot better for the environment than plastic ones!
Cleaning up pet waste stops the spread of bacteria and disease. Thus, you protect both pooches and people.
11 – Dog Bowls
You want to give your pup food and water bowls so that they can eat and drink comfortably. One of the main things that you should have purchased, you can get as creative or as simple as you want with them. If you really want to push the boat out, you can even find personalized bowls that you can put your pup's name on!
Alternatively, you can get simple bowls to start with and then upgrade them to personalized/more unique ones in time for Christmas or as a present for their birthday! 
12 – A Crate
Ok, so this isn't for everyone. But a crate is a popular option for many pet owners all over the world. This isn't just about putting your dog in an area when you're out or eating, but it also gives them their own space that you can fill with blankets and make cozy. 
An alternative to this is a baby gate. Easily installed at the bottom of your stairs or in-between two rooms, they are a small change that you can make to your home that will prevent your dog from going anywhere in the home you don't want them to. If you have a puppy, a puppy crate/pen is the right solution.
As an added benefit, having your pooch crate-trained gives you an advantage if you must ever check him in for pet boarding. Win, win!
13 – Toys 
Now comes the fun part – buying toys for your furry friend. With so many available online and in stores, you can spoil your pooch will toys that they will love. From stuffed animals to squeaky toys, there's something for all dogs out there. You can even treat them with new toys at Christmas! And although they might tear them apart, at least you'll know that they had fun doing so.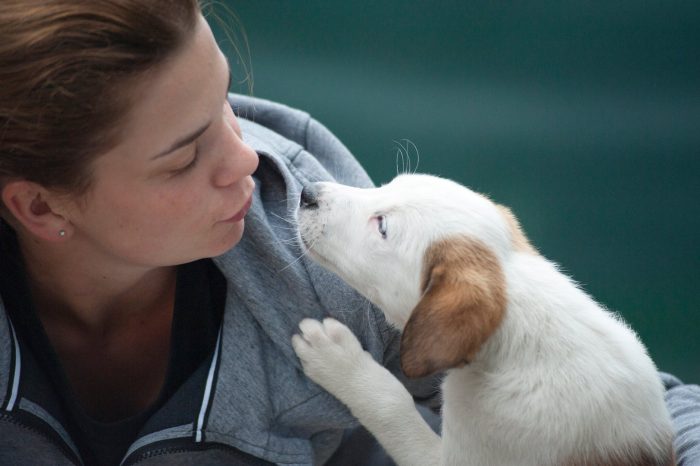 14 – Dog Food + Treats + A Treat Bag 
Dog food can be expensive, but you can buy it in such large quantities that it will last for at very least a month or two (depending on the bread of dog you have). Available in a puppy, adult, and senior, and in a variety of flavors, you'll discover the type of food that they like in no time.
Alongside food, you'll also want to purchase some dog treats for them. Similarly, available in a range of flavors, they are the perfect way to show them that they've been good or after them harnessing a new trick. For convenience, as well as treats, you can purchase a treat bag in which you can store them – making it more convenient when you're out on walks. 
15 – Pet Brush 
If you're getting a long-haired dog, you'll want to buy a pet brush. Ensuring that their fur is kept clean and not matted, a pet brush is an essential item that can be used throughout the year. Whether you brush them after washing them or in the evening, it will help to relax them.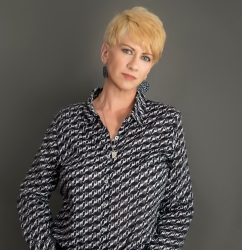 Latest posts by Deborah T
(see all)