Want to have a crystal clean home before your next party? Consider hiring a professional cleaner so you can focus on the all-important details of your get together.
More and more people are choosing to reap the benefits of hiring a professional cleaning company. Busy families are finding that they do not have time to keep their house looking pristine and so are choosing to employ professionals. Not only this, but businesses are reaping the cost efficiency by employing an outside company for their cleaning rather than taking care of this themselves.
Nevertheless, in order to feel the true benefits of professional contract cleaning, you need to make sure you find a good company. There are several great tips that can help you to get the best contract cleaning. Read on to discover what these are.
How to Find a Company for a Clean Home or Venue Before Your Party
1 – Learn about the service provider
The first thing you need to do is get a feel for the reputation of the company. Any good cleaning company will have a section on their website dedicated to testimonials. It is recommended that you read these because you will be able to get a better picture of what previous/current customers think about the service they have received.
These individuals will explain from a viewpoint you can relate to because they were in the same position as you after all.
Another great thing about reading testimonials is the fact that you will get an idea regarding the type of people and companies the cleaning business has worked for. This is particularly important for businesses that are looking for contract cleaning.
If you were to see that the cleaning company had cleaned for a business you recognize or know has a good reputation, then you'd be more inclined to use the company because you will feel confident that they will do a good job.
2 – Experience counts!
In addition to this, you should make sure that the company is experienced and cooperative. They should be able to provide you with any forms you require, such as health and safety documents and risk assessment sheets. They should also ensure that all of their staff are fully trained and have the necessary experience. At the end of the day, you need to make sure the cleaners are of high quality. Everyone in the world can clean if they put their mind to it. However, only a select few can do it to a high standard because they have been taught the methods of doing so.
Furthermore, good companies tend to offer a vast selection of services. They will be able to provide you with everything from carpet cleaning and oven cleaning to gutter cleaning and computer cleaning. If the company has a lot of services in their locker then this is definitely a good sign.
And finally, you will, of course, need to turn your attention to the cost of the clean. Nobody wants to pay extortionate amounts for this service and therefore it is pivotal you get a fair deal. Avoid going for anything that is alarmingly cheap because the chances are it is probably too good to be true. Make sure you agree on a fixed fee for the cleaning service; this ensures that your costs do not rise over time.
Get Help with Party Cleaning
There is no denying the fact that a party is an occasion filled with fun. It gives people a chance to let their hair down, socialize, and unwind. If you are the person planning the party, there is no better feeling than watching all of your guests enjoy the event you have put together. However, this does by no means mean that the whole process is easy.
A clean home or venue–before and after partying
There is a lot of organization and preparation that is put into the event. Furthermore, once the party is over there is an awful lot of cleaning to do too. It can be very easy for people to let the stress take over and halt their fun. After all, when you have so much to do and think about it is often hard to let your hair down.
Be sure to enlist help so that you can find the experience enjoyable rather than having too much to do. One of the best ways to make party planning easier is to seek professional aid when it comes to the cleaning side of things. You will be able to have a helping hand when it comes to cleaning before your party and afterward. This means that you are guaranteed to have an event that looks great. Then once the party is over you don't need to concern yourself with all of the cleanups either.
RELATED CONTENT: Handy Tips for Cleaning Kitchen Countertops
The value of a cleaning service if you book a venue
A good cleaning company will have all of the high strength products to ensure that the venue is spotless. Their staff will have been fully trained and thus will know the best methods to ensure that your venue is gleaming. After all, nobody wants to turn up to a party to find that the venue is untidy.
Furthermore, once the party is over you need to make sure the venue looks as good as new. This is especially the case if you have rented out the venue rather than hold the party at one of your premises.
Guarantee that you hand your venue is back in pristine condition is to hire professionals to take care of cleaning for you. They will be clear up all of the dirty plates and get rid of the inevitable stickiness created from spilled drinks too. Of course, home parties need professional cleaning too, though!
You don't have to opt for a pre-party clean and a post-party cleaning, you can simply opt for one or the other. Most people tend to go for the later service. After all, the last thing people want to do once they have been partying is cleaning. Furthermore, a pre-party clean is not always necessary because usually the venue is handed over in a gleaming condition.
Take the stress off of your shoulders and out of your hands via hiring a professional company for party cleaning. A company offering this service will be able to provide you with aid before and after the party. This ensures you have a sparkling venue ready for the party to begin, but that you also don't have to spend hours and hours cleaning up afterward. Don't overlook the convenience of this service.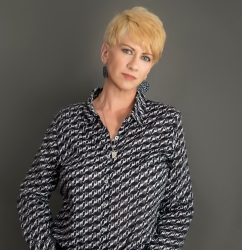 Latest posts by Deborah T
(see all)