While you might throw your biggest parties over the summer or at the holidays (Think Easter), there's no reason you can't host an epic spring party. We'll show you how.
Spring is a great time of year for us to enjoy. We get to see new life spring up in our gardens. The warmer weather makes its way to our door. And best of all, we get longer days to enjoy with our families. Here's one of the ways you could choose to celebrate the spring season this month. Throw a little party for your family and friends.
Any excuse for a drink and food is always great, and spring can be a great reason to celebrate. Here are just some of the ways you can enjoy a spring party this year.
1 – Prepare the house and garden
Before you start setting up your amazing party, a good idea would be to take the time to clean out the house and garden. Will you be hosting people in the house and garden this spring? Then you'll want the space to look and feel as welcoming as you can. If the place is cluttered and messy you should spend some time cleaning it up. Indeed, it feels great to rid yourself of things you don't need.
For this and for the party itself you can hire a bin for the weekend and this will allow you to throw items away and keep the space tidy throughout your bash.
2 – Use bright colors and pastels
After the fall and winter have passed, it's great for us to be able to enjoy all of those bright colors of the rainbow once again. Spring is about new life and it is connected to flowers and nature, meaning that you can bring this element to your party with bright colors like yellow, blue, pink, purple and green. Cover the space with bright and pastel tone flowers and it will make everyone feel like they have stumbled into a spring dream.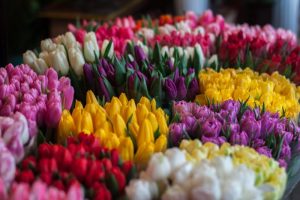 3 – Present your food
The main difference between you hosting a meal for your family and a party is the fact that you want to make your food look great at the party. For simple entrees you can spread these onto a platter or two, a garden salad can be arranged beautifully in a bowl in the center of the table, and nibbles can have their own small bowls along with dips. You can make the display as simple and fancy as you like but either way, you'll be able to have a lot of fun with it!
4 – Make party favors
If you want to make our party feel extra special you can take the time to make a few small party favors for your guests. With the season being spring, a great idea could be to put up a small succulent for everyone in the family to take home and raise for the summer.
You could also make a little goody bag with sweets for the kids or even simply make some cookies for everyone and give them as the parting gift. There are lots of things you can do so have fun and be creative with it.
5 – Break out the mason jars
For a simple table decoration which is sure to set a happy mood, you can buy some bright battery powered fairy lights online and place them inside mason jars to install in different parts of the home. These little jars will add some charm and a sense of occasion to the party and they can glow all day in the sun.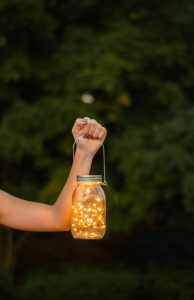 6 – Decorate your front door
Even if the main event of your party is taking place at the back of the house or the garden, you can create a feeling of occasion from the moment your guests walk towards the house.
To do this you can create a spring wreath with a wreath ring and lots of plastic flowers, and you can hang some fairy lights within the wreath for a fun effect. If your theme is Easter you can also have a basket or two outside the front door decorated with painted polystyrene eggs to make for a fun feel.
7 – Make flower ice cubes
To add a real touch of glass to a jug of pink lemonade or some champagne, one simple craft you can make is flower ice cubes. Source some edible flowers such as pansies from online and use these to make stunning ice cubes for your drinks. Simply place a flower into the tray, fill with water and freeze for a stunning effect when you serve drinks at your party this year.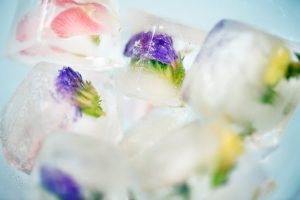 8 – A floating centerpiece
A super simple centerpiece for you to make for the table can actually be a bowl of water filled with flowers and petals. If you want to make a cute spring-themed piece all you need to do is gather flowers and petals from the garden or use fake ones. Then, place them gently on top of a bowl of water for a calming and colorful effect.
9 – Serve a fruit platter
Springtime is all about fun colors and you can bring these hues to your spring party in a simple way by creating a platter of fresh fruit. A mixture of strawberries, apples, melon, kiwi, blueberries, and pineapple can make for a vibrant and stunning display! You can arrange them into a rainbow or simply have them mixed up. Either way, it will bring a lovely vibe to the party.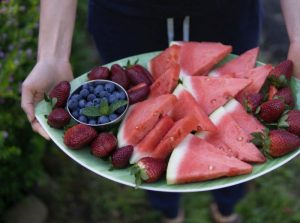 10 – Make pink lemonade
If you want to bring the signature color of spring to the table this year, you have to choose pink. Pink is a shade that screams spring and it can be a great addition to a springtime party. Pink lemonade is a simple mixture of a small amount of cranberry juice topped up with a bottle of lemonade. You can add some of your floral ice cubes to the jug along with a mint leaf or two. This refreshment will be the ideal refreshing drink for you all to enjoy.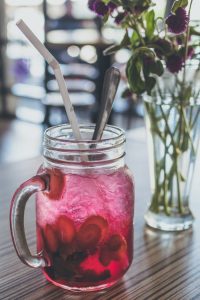 11 – Light up the barbecue
Undoubtedly, you want to make the most of one of the first sunny days of the year. Of course, there is no better way to do this than with your grill. Break out the barbecue and spend the day serving burgers and hotdogs and chicken to your guests.
The Takeaway on Your Spring Party: Get Planning!
Don't let summer and the winter holidays steal all the fun! Spring is just as great a time to treat your friends and family! Get planning a spring party, and you will enjoy the warm spring weather and good company.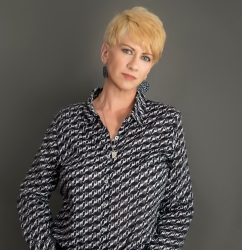 Latest posts by Deborah T
(see all)