Wood is one of the best materials you can use in your home. Apart from that, it's affordable and readily available, wood is also beautiful. It adds character to any home. Matching different wood finishes at home, however, isn't as easy as it sounds. If you're not careful, you can easily end up with serious decorating mistakes.
Fortunately, there are steps you can take to avoid them. Below are some helpful tips you can use in mixing and matching different wood finishes in your home.
RELATED POST: How to Retain the Shine of Your Hardwood Floors Forever
Be careful of undertones
Wood finishes don't really need to match but you should make it a point to make them complement each other. One thing you can do is to check the color bias of every piece. Check if it's cool or warm and make the undertones match. This is regardless of the finish the pieces have.
Keep it simple–start with white as a beginner at mixing woods.
Maintain a common element
Even if your stains don't match, the pieces of wood you have at home should make sense together. You can achieve that by having one or more elements in common. It could be the wood's color temperature, shape, period, formality or style.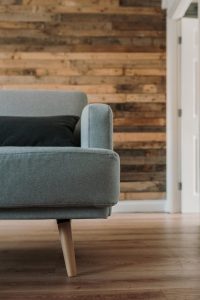 Have a unifying piece
If it's your first time to mix wood finishes, one of the safest things you can do is to add a piece that has all the wood tones in your room. This will tie the different finishes together.
If you're not sure where to find that unifying piece, you can consider zebrawood, burled finishes or inlaid furniture. You can also add high-contrast pieces to your room.
Start slow
As a beginner, it's best to start slow when mixing wood finishes. Do go into the extremes yet by using really pale or high-contrast pieces.
Instead, test it out by playing with light and medium or medium and dark mixes. When you're more comfortable with using different wood stains and finishes, you can always put it in more contrast.
Add white sections
If you're in doubt about the wood finishes you chose, you can mix them with some white pieces in your home. Wood simply looks good against white. It can calm down an otherwise nutty-looking space.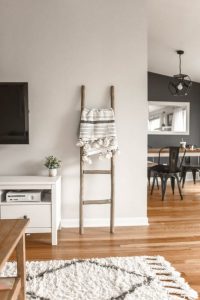 Use textiles to soften the look
When mixing different wood finishes, try your best not to pile them on top of each other. Although it might not look that bad, it's still best if you make the transition softer.
Use an area rug on your hardwood floor if you'll be having a different finish on your dining table. You can also do the same if your cabinets look significantly different from your floor.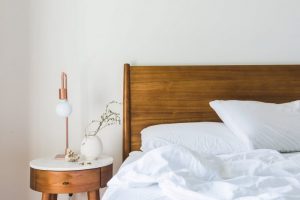 Final Thoughts
Although it can add character to your home, it doesn't mean that you can just pile different wood finishes in your space. Remember to take things slowly and really get to know the finishes you're working on. Mix and match and don't be afraid to do a series of trial-and-error to find the right combination for your home. Play around and use the tips above to create the space you want.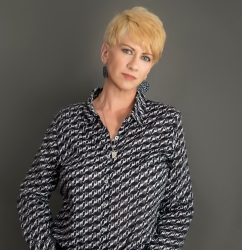 Latest posts by Deborah T
(see all)