Are you wondering if you can save money on your next cruise vacation and still have loads of pure, unadulterated fun? If so, the answer is yes!
This article discusses three simple tips for discount cruises tips that most first time cruisers might not know. There are various discount rates that cruise lines or specialty travel agencies offer; being aware of such discount rates and offers might help save a ton of cash.
Here are three easy ways you can conserve money on your next vacation.
3 Hacks to Save Money on Your Cruise
1 – Cruise Travel Agencies Can Help You Save Money
Cruise travel agents sometimes reduce the cost of your fare by lessening their commissions. Here's how it works cruise travel agencies receive a commission from the cruise line for every passenger they book. To gain their fair share of bookings, some cruise travel agencies pass on a portion of their commissions to their clients. However, this might not happen every time–particularly if the travel lines want to avoid a price war and ask the online agencies not to do so.
In almost every case, booking through a cruise travel agency could be a beneficial thing. Because, in addition to a possible discount that you might be getting on your cruise ticket, a travel agent might also be able to assist you in choosing the experience that's right for you. This knowledge stems from their experience in the industry. They know about the amenities aboard each of the vessels and have insight into both the onboard activities and onshore excursions.
2 – Booking Your Cruise Tickets Early Might Save You Money
A couple of years ago, it was always true that last-minute buyers would most possibly end up with the most significant discounts. However, this might not always be true anymore. Booking early (about 3 to 4 months ahead of time) is usually considered to aid you in obtaining prime deals.
But even this might not be an ironclad rule, as many additional mega-sized luxury ships are launching each year. And with increasing capacity, there's a greater possibility of unsold inventory at the last minute on many of these cruise ships. And these tickets might be discounted tickets. But even when such last-minute unsold inventory exists, not everybody can take a break from work and travel on such very short notice.
3 – 2 For 1 Cruise Deals
Here's another tip that may save you quite a bit of cash
Some cruise lines offer 2 for 1 cruise deals on select cruises. This offer allows you and a friend to cruise together but only pay one fare, splitting the cost! But, here's a pitfall people don't realize until it's time to book. It is possible that airfare might not be included in the 2 for 1 package. Ask your cruise booking agent to clarify this before you commit.
RELATED CONTENT: The Best Luggage: A Key Piece to Easy Travel
Are You More of a Landlubber?
Now that you've read these bits of advice, are you reconsidering? There are pros and cons to every type of vacation, and landlubbers have their own reasons for staying ashore.
Perhaps you would prefer an all-inclusive resort? Or, would you like to be near–but not on–the water?
Check out some of the awesome deals we offer through our booking partner. This includes a 5-star resort stay in this 5-day, 4-night vacation to Cabo San Lucas. Like traveling by ship, this deal includes the cost of your hotel room, meals, and premium beverages. And the price is too good to pass up. No timeshare meetings or boring sales presentations. Zero catches, just fantastic rooms. You pay only the low base price, taxes, and fees.
And, you can lock in the price now. Once you activate your offer, you have 18 months to book your travel.
Start Saving on Your Land or Cruise Vacation
Make sure you get the biggest bang out of your cruise or vacation buck! Make a list of questions and concerns to inquire about before booking your cruise vacation.
Whether you book an all-inclusive resort vacation to Cancun or Cabo or sail away into the sunset, fully understand what you'll receive. Be clear on all travel costs and fees upfront, and don't be pressured by the agent to book until you're confident that you're selecting the best cruise for you.
What does your dream vacation look like? We'd love to hear! Join us on Facebook to chat.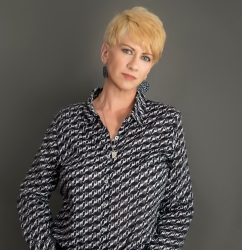 Latest posts by Deborah T
(see all)