Are you fed up with having the same old boring garden? There's nothing exciting about a lawn and a couple of flower beds. So maybe it's time to do something a little more interesting. You deserve a luxury garden to enjoy throughout the warmer months of the year.
You could do some basic landscaping and maybe buy some new furniture but why stop there? If you're going to give your garden an overhaul, you should use it as an opportunity to turn it into an amazing luxury garden where you can relax with the family and entertain guests.
RELATED POST: 3 Killer Luxury Garden Makeover Ideas
People often think that luxury automatically means expensive but that's not always the case. Some of the things on this list will cost you quite a bit. But a lot of them can be done easily without spending too much. Here's everything you need to turn your garden into a luxury paradise.
5 Things You Need to Create the Ultimate Luxury Garden
A Pergola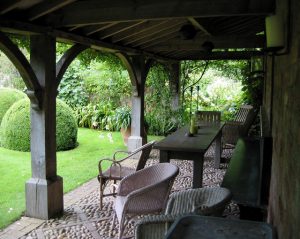 If you want to create a garden that is reminiscent of afternoons spent relaxing in the sun on vacation, you need to build a pergola in your garden. A pergola is a covered area that offers a bit of respite from the sun on those especially hot days and it screams luxury. Before you put your pergola in, you need to sort your patio out first.
Get some paving slabs down and buy some good quality garden furniture for you and your guests to sit on. When you're trying to decide on a location for your patio, consider which areas of the garden aren't getting that much use at the moment. If you cover some of the lawn with a patio instead, it's a great way to split the garden up and create distinct areas for different activities.
You also need to consider the sun as well. You don't want to build your pergola in an area that is in the shade all day long. Find somewhere that gets sun for the entire day and put down a patio there.
Now that you've got your patio in, you can start building your pergola. There are all sorts of options when it comes to materials, each with their own benefits. Glass is ok but you don't have the option of shade. Wood is good and it looks the most elegant but you'll be shaded all day long. The best option is to build a wooden frame and cover it with material shades. That way, you can roll the shades back when you want to get the sun. And then pull them over if you need a little break from the heat.
Water Features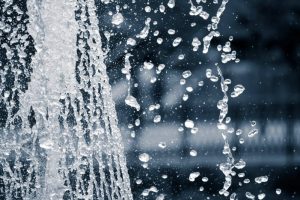 Go far beyond basic landscaping and consider a soothing fountain.
Water features are another great sign of luxury that you need in your new garden. If you've got the space and you don't mind spending a bit of money, a swimming pool is the ultimate water feature. If you are going to build a pool though, be aware that there is a lot of work involved. You'll need to dig out the hole for the pool, build the walls, waterproof everything, and install some good quality Viking pumps before you can even think about filling it up. After you've got the pool up and running, it's going to need regular cleaning and maintenance, otherwise, it'll get dirty and a gross pool is the opposite of luxury.
If you don't have the space for a pool, or you're just not willing to spend that much time and money on the garden, you'll have to go for some smaller water features. A pond with some great water fountains around it still makes for a great luxury feature in the garden. Go big with your water feature and get plenty of waterfalls in there. The sound of bubbling water is the perfect background noise when you're sitting under your pergola relaxing in the sun.
Fire Features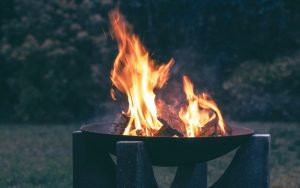 When you've created the perfect outdoor area, you'll want to stay out there well into the night. So, you're going to need some light and something to keep you warm. You can always put some big outdoor heaters outside but they're not the best looking things. If you really want luxury, you should put some fire features out there instead.
If you put a big fire pit in, it'll make a great centerpiece for your seating area underneath the pergola. It'll make sure everybody is warm and comfortable at night and it creates a nice atmosphere in the garden. You could take it one step further and create a fire pit/barbecue for outdoor cooking. You can host some great parties out there and cook some great food on your new fire pit.
It's fairly easy to build your own outdoor pizza oven, too, if you really want to impress your guests.
Greenery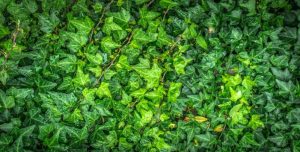 Greenery is important, it is still a garden after all. If you want some privacy in your garden, you can close the sides off with tall trees and shrubbery. You should put some flower beds around the borders of the garden as well. The key here is to pick plants that are low maintenance and make sure you're looking after them properly, otherwise, overgrown greenery will ruin your luxury garden.
Luxury Garden Decoration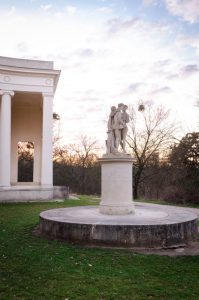 Now that you've got all of the basic luxury features in your garden, you need to decorate the place to tie everything together and take it to the next level. Sculptures are a great way to bring a bit of elegance to the garden. Just make sure that you're getting good quality stone ones, not the cheap plastic imitation ones from a garden center. They'll only ruin the luxury aesthetic that you've worked so hard to create.
A small stone pathway to link up all of the features really brings the garden together. The last thing you need is lighting in the garden to bring it to life in the evenings. The good news is, you don't need anything expensive or flashy here, just get some fairy lights and drape them around the trees and the pergola.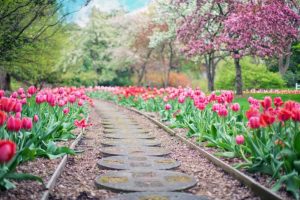 Get all of these ingredients right and you'll have an amazing luxury garden that is the envy of all of your friends.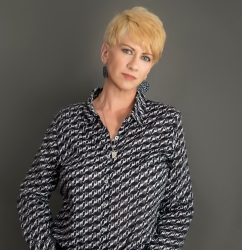 Latest posts by Deborah T
(see all)