Believe it or not, I am already starting to get ready for Christmas. I know I've mentioned this about a hundred times, but I love Christmas. I'm happy to start making preparations in October. That's especially true when I can save a ton of money an still give a super cute gift. These DIY personalized Christmas ornaments were under $2 each.
These are very easy to make, and they are a quick craft. Super fun!
So, these retail for $2.99, but they were 40% off on sale. I checked out with three for just under $6. These are a sweet little pet gift. And, it's a steal compared to the kiosk in the mall that letters ornaments for $14 each. You'll find a huge selection of styles at your local craft shop, but I fell in love with these.
I bought one to make for my little toy fox terrier, Rocco. They were so inexpensive that I bought two extras to make for his two best friends Maxie and Zoey. He's a ladies' man, what can I say.
While these are very easy, they do take a little bit of planning so that you use the space wisely without lettering the name too large or too small or just plain old wonky. Here's how I made them.
How to Make DIY Personalized Christmas Ornaments
Instead of long paragraphs of text, I took a lot of photos. The instructions are in the captions.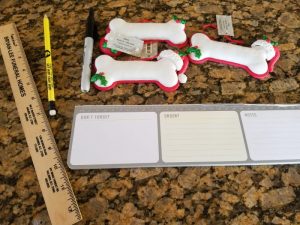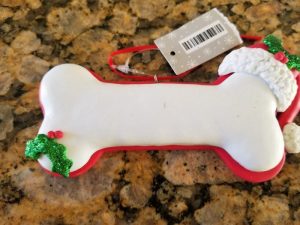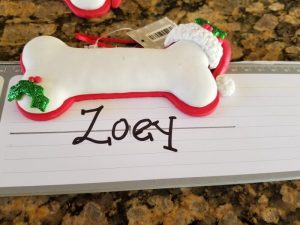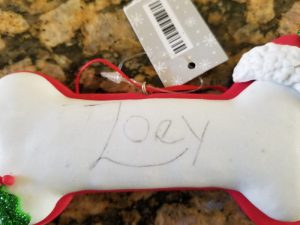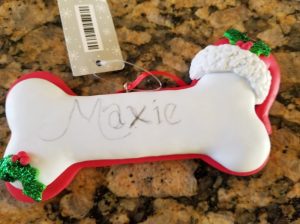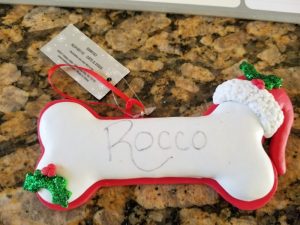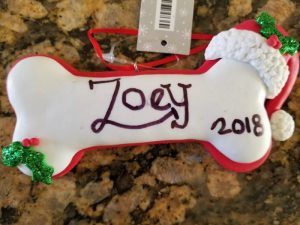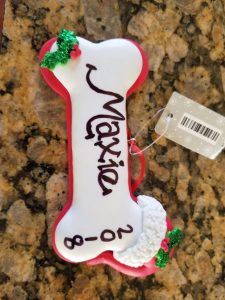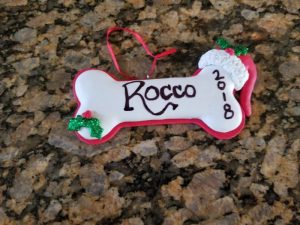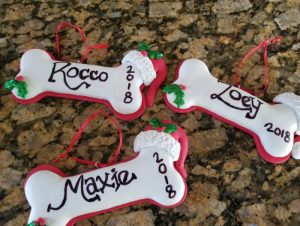 By starting early on Christmas crafting, I am able to make all my craft supply purchases while the selection is great and as I see sales. Also, I can take my time and work on little projects like these personalized Christmas ornaments and just take time to enjoy the process.
I do realize it's still fall. After all, we are still weeks away from Halloween. I love autumn and cherish those finally cooling down afternoons. But, I can't help but be excited to know that Christmas will soon be here. And I will be ready.
As always… Have a happy DIY day!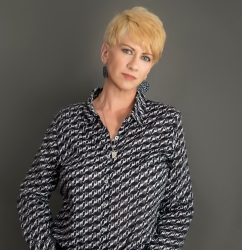 Latest posts by Deborah T
(see all)