You can save money when budgeting for your DIY project; learn when to save and when to splurge on materials. A DIY project can really hit you in the wallet…hard. But if you know what you can save money on and where you need to really spend it, you can alleviate some of the financial strain.
RELATED POST: How to Make Home Improvements on a Budget
PLAN CAREFULLY:
Before you undertake a DIY project, plan it out carefully. Write out what materials you have on hand, what you need to buy, and how much you need to buy. Take careful measurements so that you can purchase accurately.
If you need guidance on budgeting, take a look at our article which contains a free downloadable DIY Project Planning Sheet.
Or, you can download the free printable by clicking below.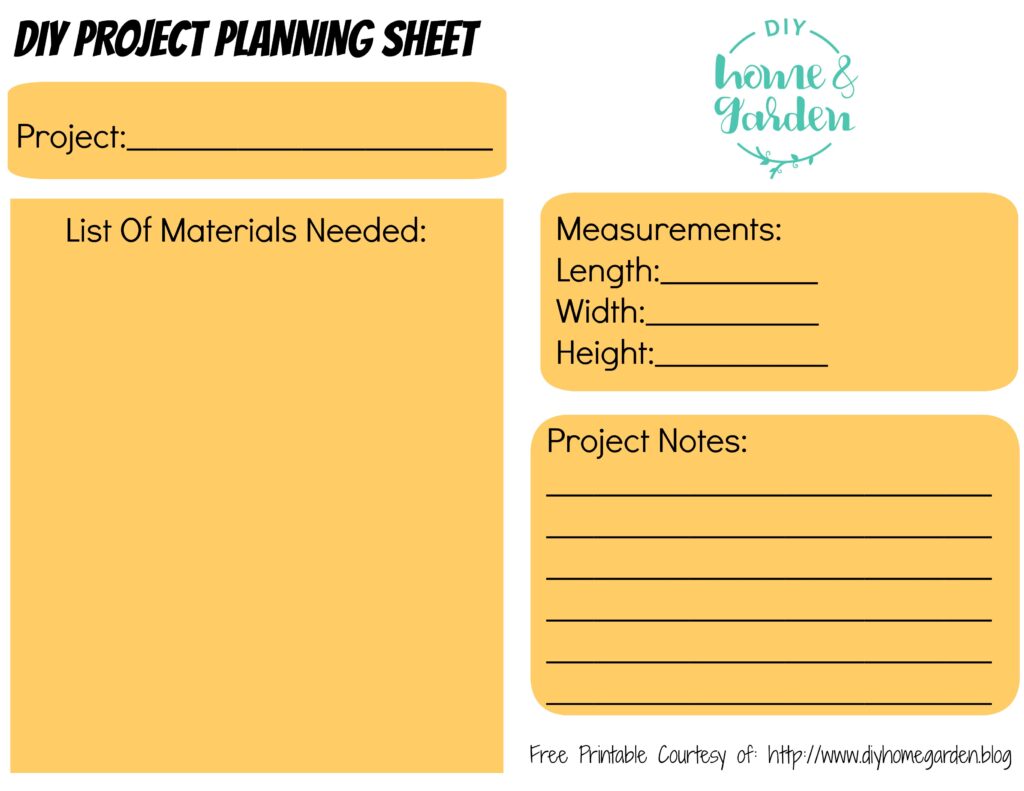 Completing this planning sheet before you head out to the home improvement store can save you from over- or under-purchasing, repeated trips to the store, and frustration in general!
---
---
HOW TO SAVE ON PAINT:
Paints are a splurge for me. Personally, I don't skimp on paint. I stick with good quality paint by either Sherwin-Williams or Valspar.
Don't pay full price for paint! I stock up on my go-to colors when Sherwin-Williams offers their 30% off coupon. Or, I head to Ace Hardware when they have buy 2, get 1 free gallons of Valspar. Plan your projects around the times when your hardware store will offer a great paint sale. Not sure when that is? Just ask them! They will probably be glad to tell you.
Check the "mis-tinted paint" section. Your paint retailer usually has a section of paints that are unwanted. This happens when either the employee mis-tints the paint or the customer changes their mind about the color. Either way, you win! I have found some fabulous colors. This is especially useful for small projects or furniture refinishing projects.
Watch for clearance pieces. Brand name spray paint gets marked down to clearance prices regularly at big box retailers. You usually find these in the back corner of the paint department. These include brands like Rustoleum. For example, last week, I found charcoal gray metallic Rustoleum on clearance for 2.28 a can. The retail price was 6.48. I snapped up all 5 cans because I know I will be able to use this neutral on something.
HOW TO SAVE ON LUMBER:
Lumber is a splurge. You need good quality material to make your project look good. However, I have some tips on saving money on lumber below.
Instead of shopping at a big box chain, check out your regional and local lumber dealers. They have more authority to wheel and deal. In fact, the owner is often on site managing the stores. If you are doing a large project and promise to buy all your lumber directly from them, they may offer you a discount if you ask.
Save your wood scraps. If you have a scrap pile, be sure to check it for usable pieces. Obviously, this works for small projects not larger ones. It's worth checking out what you have on hand against your budgeting and Project Planning Sheet.
Check CraigsList before you head to the store. You can often find people posting free wood if you come haul it. In particular, people post "come tear down my barn then keep the wood." That reclaimed wood may have more appeal than newly purchased. It depends on your project. If you're building an outbuilding or shed, it's a perfect material as long as it's in good shape.
HOW TO SAVE ON FABRIC:
This is a skimp. The perfect fabric to create seat cushions, slipcovers, and window treatments can add up…fast! If you love to refinish furniture, you probably use a lot of fabric. Lord knows I do!
Watch for sales at the larger retailers, such as JoAnn Fabrics and Hobby Lobby. They often have good discounts or a coupon. And those are a great help when budgeting.
Be flexible in your expectations. If you want a particular print or color or style, be flexible in weighing your wants vs. your needs. You may be able to find something similar that is of equal quality but lower in cost.
Shop the clearance section. Keep your eye open for clearance fabrics. I recently refinished a chair for less than $10. The biggest savings was on re-covering the seat. The gorgeous print fabric I chose was on clearance. I had planned on painting the chair a different color. After I scored the big savings on the fabric, I switched up the paint color to one that was gorgeous with the fabric.
Only purchase what you need. Admit it. If you're like me, you hoard fabric. I can't resist it. I always buy extra for projects that never happen. Which brings me to #5.
Check the fabric you already have in your craft or sewing room. Use up some of that fabric before you purchase new!
HOW TO SAVE ON HARDWARE: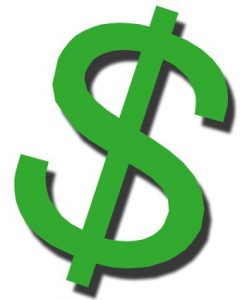 Skimp on hardware. Chances are, you will need to purchase nails, screws, or other hardware for your project. These little items are sometimes forgotten. They are the main reason people must run back to the hardware store midway through their project. Aggravating, right?
Search out discount building material stores such as Harbor Freight for these types of materials. This is someplace that you can skimp on your purchase. Stock up when you find a great buy!
Buy large containers of hardware items. You can often buy an entire small bucket of nails for only a few dollars more than a large box. You will use them on a project down the road, so spend that money to gain long-term savings.
When you are tearing apart an old project, save old screws and hardware when they are still in good condition. Keep them organized and when you have a new project, you can reclaim those materials before you buy new. However, don't save junky ones that are unsafe, rusted, or broken.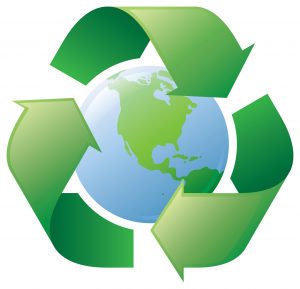 ---
Use these budgeting guidelines before you head out to the hardware store or lumber yard this weekend. Who knows, maybe you'll save a ton of cash on your next project.
Have any other suggestions? Please email us to share! We love to hear new ideas.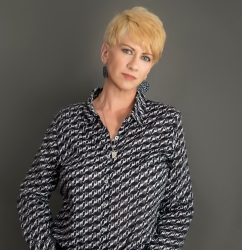 Latest posts by Deborah T
(see all)