I love ribs, but I rarely order them when I go out to eat. Why? Because I prefer to make them at home. While ribs were once a challenge, I have developed a secret ingredient that seasons the ribs perfectly…every time. I call it Big Daddy's Rib Rub, in honor of my husband. He is quite the grilling guru and patiently helps me tweak every recipe until we get it perfect.
Big Daddy's Rib Rub was a game-changer for our rib cooking efforts. It's spicy in a good, peppery way not in a light your tongue on fire way. It has a good amount of salt for flavor. The garlic and onion powders add Earthy flavors. And the smoked paprika adds smokiness. I will admit to my regular readers that this is so worth cheating on my low-sodium diet.
In addition, it has brown sugar which does two things for this rub. First, the brown sugar adds a sweet component to balance the peppery heat. Second, the brown sugar caramelizes, locking in the juicy flavor of the ribs. This was the missing ingredient during our early experiments. Without the sugar, it was just too much pepper.
RELATED POST: Jameson Irish Whiskey BBQ Sauce
HOW TO COOK RIBS
Sometimes we cook our ribs on the grill. Other times we smoke them low and slow for hours. That all depends on how much time we on that particular day. Either way, we cook them, we know that the flavor of this rub intensifies the flavors and we get great results!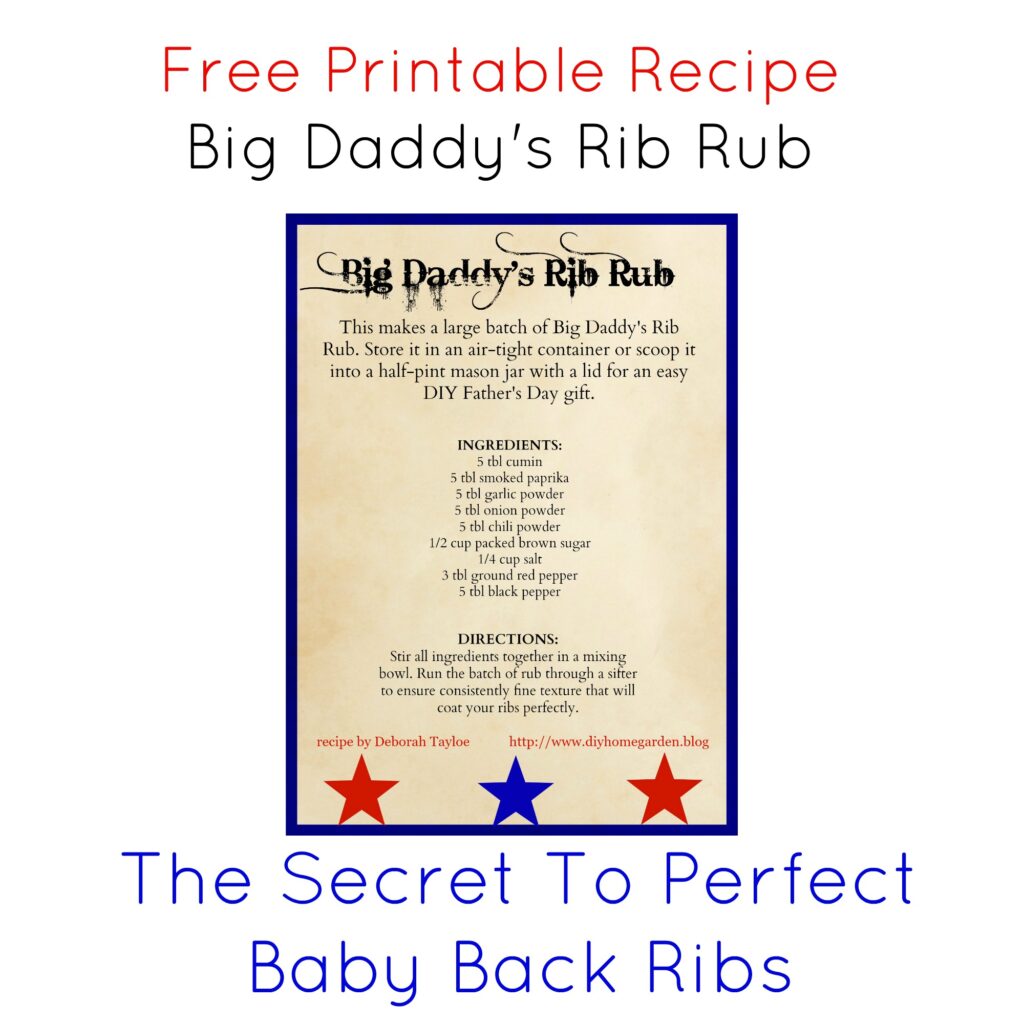 Another thing that's for sure is this…Big Daddy's Rib Rub is also wonderful on other grilled or smoked meats. We also like it on brisket, pork shoulders, or even chicken. In fact, we go very easy with barbecue sauce because the meat is so juicy and well-seasoned that we really don't need very much of it on our meats.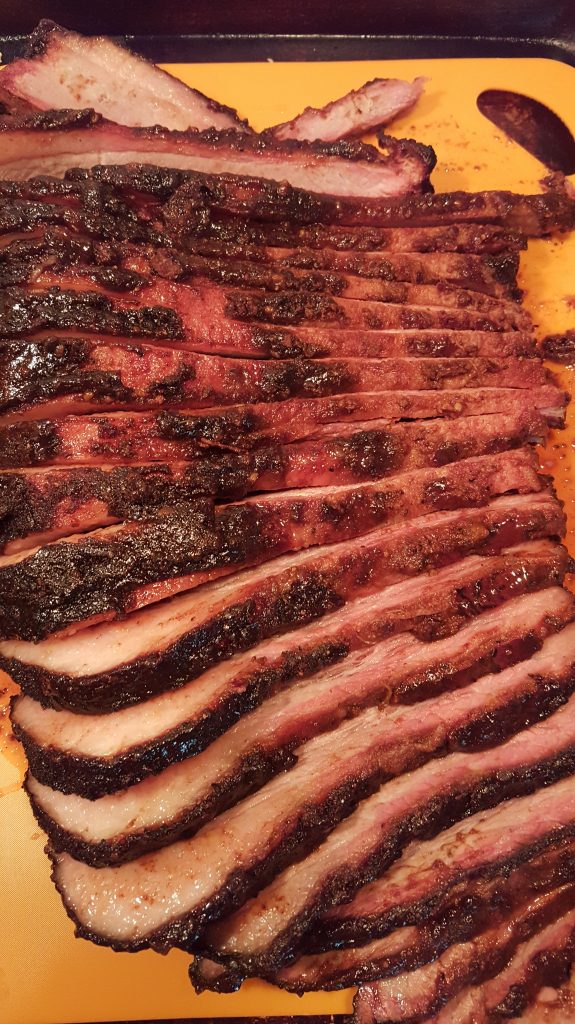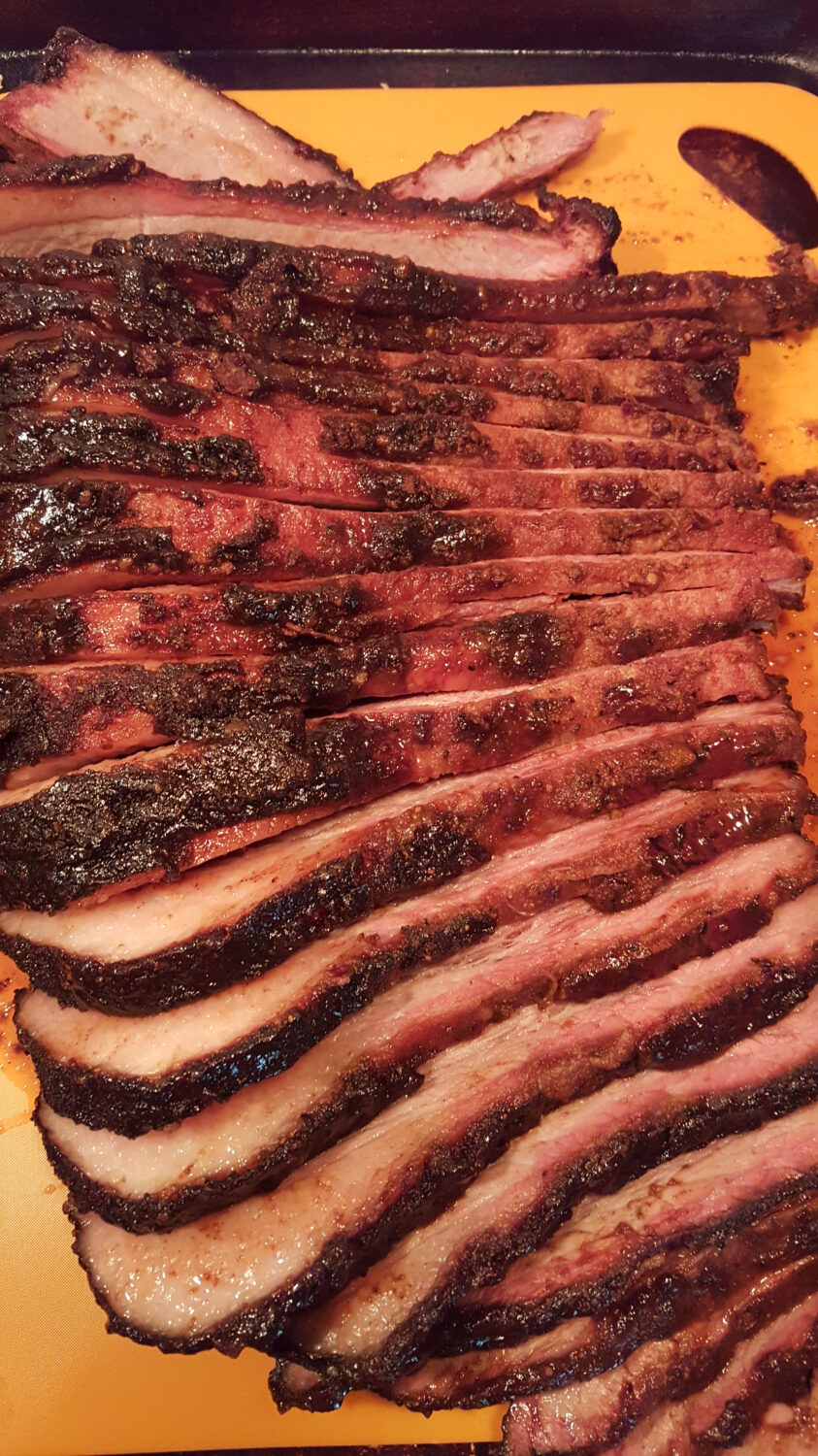 HINTS FOR MIXING A BATCH OF BIG DADDY'S RIB RUB:
Mixing up a batch of Big Daddy's Rib Rub is very simple. However, you are spending a good chunk of change on spices all at once. You don't want to waste your expensive ingredients!
Here are a few tips for successfully mixing up your first batch.
Make sure that your mixing bowl is completely dry. Moisture will cause the spices and brown sugar to clump up.
Ditto for your hands. Be sure they are well-dried after you wash them.
Don't be afraid if it seems like a lot of pepper. Indeed, it is! The flavors balance out and it's more peppery than hot. Trust me on this. I don't like super spicy foods and I do love this.
Don't skip sifting the rub. Yes, it takes a few moments. However, you will get a fine and consistent blend of the rub. It really makes a difference. You'll see!
Store in an air-tight container. I recycle Kraft parmesan cheese containers by removing the label and refilling with my rib rub. The shaker makes it easy to sprinkle on when I'm ready to use it.
SHOPPING LIST:
Here are the ingredients you'll need to make this yummy seasoning. I am an Amazon affiliate. That means I earn a small commission if you order using my links (but there is no additional fees for you). These earnings allow me to continue to bring you content, so I very much appreciate your orders!
DIY GIFT FOR FATHER'S DAY, BIRTHDAY, CHRISTMAS:
If your Dad loves to grill or smoke meats, make up a batch. Put it in a mason jar or other airtight container and add a personal note. Unlike another ugly tie, this is a gift he will actually put to use!
RECIPE – BIG DADDY'S RIB RUB: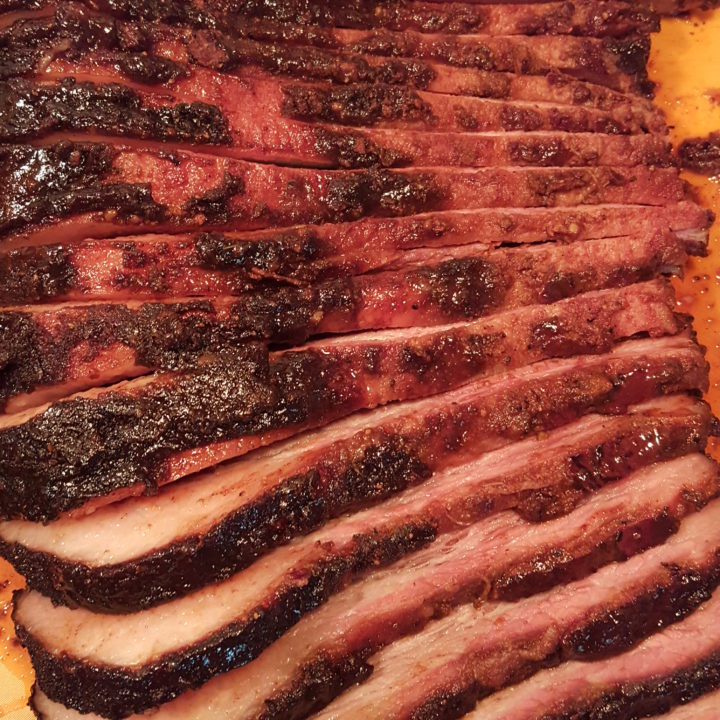 Big Daddy's Rib Rub
Yield: 12

Prep Time: 5 minutes

Total Time: 5 minutes

Savory rib rub with mild to medium heat and brown sugar that caramelizes on the grill or smoker.
Ingredients
5 TB cumin
5 TB smoked paprika
1/2 cup brown sugar
5 TB garlic powder
5 TB onion powder
1/4 cup salt
5 TB chili powder
5 TB black pepper
3 TB ground red pepper
Instructions
Mix all ingredients in a dry bowl. Be sure you break up all brown sugar lumps--I like to run this through a sifter, but that is optional.
Store in a tightly capped container
Makes enough to do 12-15 racks or ribs, depending on size.
Nutrition Information
Yield 12 Serving Size 1
Amount Per Serving Calories 90Total Fat 2gSaturated Fat 0gTrans Fat 0gUnsaturated Fat 1gCholesterol 0mgSodium 2468mgCarbohydrates 19gFiber 4gSugar 8gProtein 3g

All information and tools presented and written within this site are intended for informational purposes only. I am not a certified nutritionist and any nutritional information on diyhomegarden.blog should only be used as a general guideline. This information is provided as a courtesy and there is no guarantee that the information will be completely accurate. The nutritional labels are a product of online calculator apps. Even though I try to provide accurate nutritional information to the best of my ability, these figures should still be considered estimates. If you believe you have a medical condition, food allergies, or other concerns, please consult a doctor.

Are you thinking of grilling ribs this weekend? I know I am currently considering it. Please comment to let us know how this rib rub works out for you!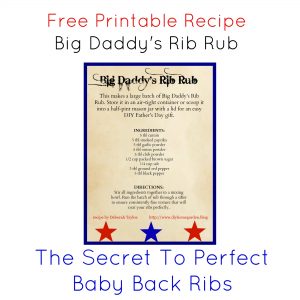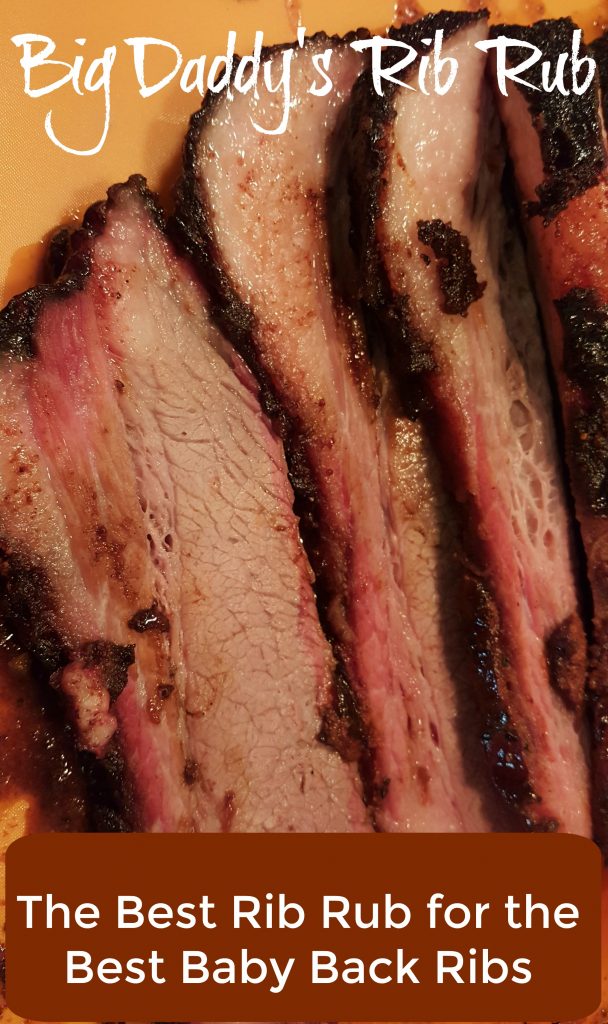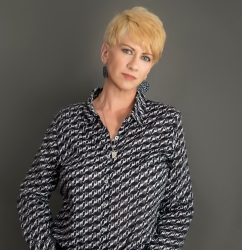 Latest posts by Deborah T
(see all)