You probably have an outdated laminate microwave cart somewhere around your house. Once an inexpensive, popular solution, they fell out of favor as above-the-range microwave oven installations replace those old freestanding models.
Once you learn the basic technique of how to repaint laminate furniture, you can transform it into anything you can imagine. Your former ugly furniture can become a great piece in a child's playroom. It takes thinking a little outside of the box, but the rewards will be great when your child's face lights up!
Check your basement, attic, or storage shed for an old microwave cart. Turn on the imagination. Here are five smart upcycling ideas to put that unwanted microwave cart back to good use as a child's toy.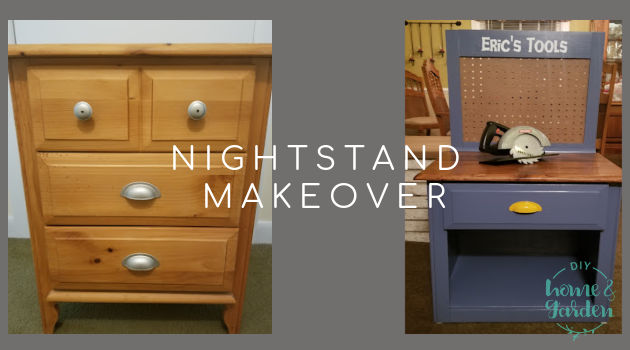 1-CHILD'S LEMONADE STAND
It looks like these young ladies know how to beat the heat and get their side hustle going at the same time!
Mom repainted this microwave cart with chalk paint so that the girls can properly display their goods, turned the back of the cart towards the customer so that they can show their lemonade price. A simple canopy provides shade.
I bet little ones with this snazzy rig would make brisk sales on a hot summer day! Who can resist lemonade? Not me.
2-CHILD'S WORKBENCH
One smart parent transformed their old microwave cart into a pretend workbench for their child. They painted in gray to simulate Dad's stainless steel and even attached a peg board for this young man or lady to hang tools on. Now that's how you train up a future DIY warrior!
3-PUPPET THEATER
Young girls and boys alike love to play with puppets! Encourage this imagination while they are young and uninhibited. Puppet play helps young children learn to process their feelings, solve problems, and teaches social skills.
Mom or Dad turned the microwave cart so that the back faces to the audience and painted it simply in black. There are shelves to store puppets behind the scenes facing the child. An addition of a simple frame and curtains complete a charming puppet theater that's sure to get hours of use.
4-PRETEND KITCHEN SET
Kids love kitchen sets. They all want to help Mommy, and how better than to help her cook? Now they can safely "cook" in their own sub-compact kitchen. By the way, have you priced the store-purchased kitchen sets lately? Make your own for more charm and to keep your wallet fuller!
All kitchens need storage and this one's no different! This kitchen is painted a soft green. Hooks on the side hold an apron or potholders. Cut a hole in the top and insert a stainless steel bowl with a rim as a sink. Add some simple knobs (pick them up at yard sales) and paint on the stove top. Apply acrylic sealer to your paint to keep the painted on parts from fading.
5-CHILD SIZED MEDIA CENTER
After all that playing, children also need time to just relax! Well…maybe they don't but parents need them to! Right, parents?
Give them some quiet play time by providing them with a media center. You can store books, a DVD player, and small tv on a re-finished microwave cart in a small corner of their playroom.
Paint the microwave cart in your child's favorite color. You can remove the backer board to give it look more media center than microwave cart. Stock it with books and a lamp or a tv and dvd player. This quiet time helps children learn how to entertain themselves. And that's a lesson you definitely want them to know!
When you're thinking about upcycling a piece, don't forget to include the littlest members of your home! They love new toys just as much as Mom. The fact that you built it just for them will make them treasure it even more.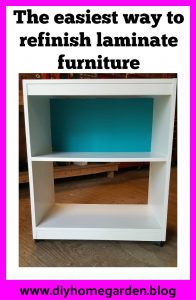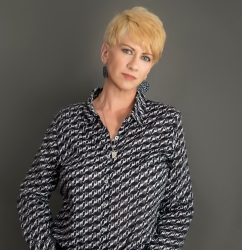 Latest posts by Deborah T
(see all)