Houses with character are a much-desired commodity at the moment, especially with the huge trend towards shabby chic! However, not everyone has the money to move to the Hamptons or a similar location where such buildings are the norm. Luckily, there is another way to get this type of home by bringing some 'ye olde charm' features to your property. That's a topic you can find out more about in the post below.
So let's dust off your workbench and get to work. Shall we?
Build a porch
One of the most characterful additions that you can make to the outside your home is to build a porch. Of course, you will need to decide whether you will only create one over just the front door, or whether you will extend it around the front and side of the house as well. The latter being just perfect for sitting out when it's sunny and sipping on an iced tea while watching the world go by!
Remember too that you can get a professional construction firm in to help you build your porch. Although, if you do try it yourself you will need to make sure that you not only have the instructions you need, but the tools such as a power saw, workbench, and a power drill as well. After all, if you did all the tasks associated with building a porch by hand, it may take you a lot longer than you'd hoped to complete!
Wooden siding
Next, a straightforward method of getting a more traditional aesthetic on the front of your property is by fitting siding to the walls. In fact, wood cladding is one of the most popular outside finishes because of its old world, and coastal connotations.
It is a job that can be tricky to complete, however, especially if you have a property on the larger side or one that isn't built to a standard plan. To that end, it can be worth your while to find some home repair experts to come and install your siding for you. Then all you need to do is enjoy it and maybe paint it every couple of your ears, so it stays looking its best.
Windows
The windows that you have in your property actually make a massive difference to the feel of it. In fact, you have probably already seen homes that are from one period but have very modern windows, something that can look incongruous.
That is why it's essential that even if you go for triple glazing that you pick a style that is in keeping with the era you are trying to capture. Something you can go to your window supply for more details on.
A rose garden adds ye olde charm
Finally, to truly set your traditional style home off, you will need to plant a garden. We are taking picture postcard stuff here as well, with a white picket fence and a cottage or wild garden feel.
You can even grow roses so they trail around the door, as this can help you to achieve a charming 'ye olde charm' style to the front of your home.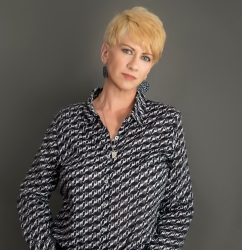 Latest posts by Deborah T
(see all)