Nearly everyone has had the yummy sausage breakfast casserole. Our version cuts the fat and calories. After losing 70 pounds on WW (formerly Weight Watchers), I have continued to reboot classic comfort foods into dishes that will satisfy everyone. My hubby loves the flavors, I love the low points value.
Breakfast casserole is a Christmas morning favorite in my home. We typically rise early and exchange our gifts. Then, we drive 60 miles to eat lunch with my parents. Because my sister usually works a shift at a hospital until 1 pm, lunch is late. That leaves way too long to skip breakfast or eat a light breakfast.
A hearty morning meal is a must for me on Christmas Day. Plus, I find that when I get hungry…well…that's when I really mess up and overeat.
And to keep clean-up easy and get on the road, I use a 9″ disposable foil pie pan with a lid. While I try not to use disposables, Christmas is just one of the exceptions to my almost-zero-waste policy.
The Key to Lowering the WW Points Without Sacrificing the Flavor
I took this original recipe, which was a whopping 16 points per serving, and transformed it to only 3 points for one serving (blue). And, the serving size in my version of this breakfast casserole is larger! In fact, I calculated the points at six servings per 9″ pie dish versus eight servings in the "traditional" method. Yay!
So how?
I substituted traditional ground breakfast sausage with Butterball 90% lean turkey sausage. It has many of the same flavors, but it is not quite as flavorful as the traditional. So, to ramp up the flavors, I kick in some non-traditional-breakfast flavors. Think cumin, smoky paprika, onion, and garlic. It's similar in flavor to a Mexican-inspired omelet.
Also, the original recipe calls for melted butter. I used a quick spray of Pam Olive Oil spray and cut out tons of fat (and thus, points!).
You will also notice in the recipe that I omit salt. Of course, you may add it if you'd like to do so. I eat a low-sodium diet to keep high blood pressure at bay. However, the turkey sausage does contain a good chunk of your daily intake of sodium. Do as your little taste buds desire!
Modification: A Vegetarian Version
If you don't eat sausage of meat but do eat eggs, swap out the turkey sausage for bell peppers, onions, or another veg of your choosing. In fact, that will take this recipe to only one point per serving (blue).
However, if you add veggies, omit the water in the recipe that follows. The moisture in the vegetables will release into the egg dish as they heat. I learned from experience that the eggs don't set up nice and firm if you don't make that change-up.
A Note About the Points Calculation
With the new WW My Way, members choose their own path to weight loss success–green, blue, or purple. I follow the blue plan. I calculated points using my app and the WW blue program
So what does that mean for you? You should check this recipe in your app to ensure the correct points for your program. Knowing the point value before you eat any food can help you from having "oopsie" moments.
Making WW Worthy Breakfast Casserole
Here is the recipe card to make this…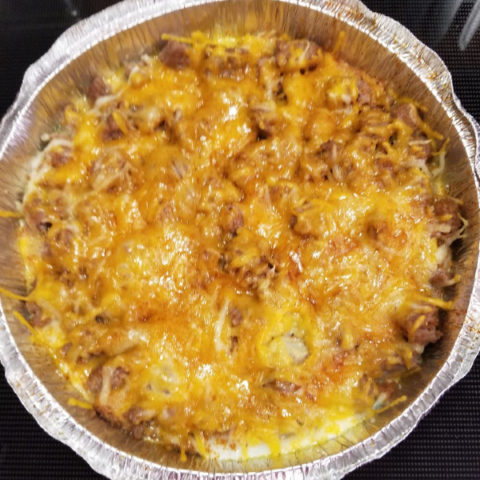 Breakfast Casserole... WW Reboot
Here's a reboot of traditional Breakfast Casserole into a tasty WW friendly option that the whole family will enjoy. Make this the night before serving, cover, and pop in the oven for an easy morning.
Ingredients
5 eggs
1/3 cup of water
4 oz. Butterball Turkey Breakfast Sausage (90% lean)
2 slices of Nature's Own 60 calorie whole wheat bread
1/2 tsp cumin
1/2 tsp smoky paprika
1 tsp garlic Mrs. Dash
1 tsp onion powder
1/2 cup of Great Value reduced-fat finely shredded Fiesta Blend Cheese
Pam Olive oil spray
Instructions
1. Spray a 9" round pie pan with non-stick Pam spray (I used olive oil to pair with the Mexican inspired seasonings).
2. Break the two pieces of bread into pieces and arrange along the bottom of the pie pan, just touching no overlap.
3. Brown the sausage and drain on paper towels to absorb away all the remaining fat.
4. Arrange the sausage over the bottom crust of bread.
5. Whisk the five eggs, water, seasonings together. Pour evenly across the bread and sausage.
6. Top with cheese and then add a dusting of paprika for added color, if you wish.
7. Bake at 350 for 30 minutes. Eggs will be set, and the cheese will be oozy and lightly browned.
Notes
Prep this dish the night before you plan to serve it for quick morning prep.
You might add salt to taste, unless you find the turkey sausage adds enough salt for your tastebuds.
Nutrition Information
Yield

6
Serving Size

1
Amount Per Serving
Calories

220
Total Fat

17g
Saturated Fat

6g
Trans Fat

0g
Unsaturated Fat

8g
Cholesterol

205mg
Sodium

333mg
Carbohydrates

4g
Fiber

0g
Sugar

0g
Protein

13g
All information and tools presented and written within this site are intended for informational purposes only. I am not a certified nutritionist and any nutritional information on diyhomegarden.blog should only be used as a general guideline. This information is provided as a courtesy and there is no guarantee that the information will be completely accurate. The nutritional labels are a product of online calculator apps. Even though I try to provide accurate nutritional information to the best of my ability, these figures should still be considered estimates. If you believe you have a medical condition, food allergies, or other concerns, please consult a doctor.
The Bottom Line: The Turkey Sausage Breakfast Casserole Is Worth a Try
Not everyone loves turkey sausage as a swap for regular sausage. Fair enough. But by amping up the flavors with Latin seasonings, you are creating a dish that's familiar yet new and exciting. It's definitely worth your effort. You never know, you might actually grow to prefer this reboot version of breakfast casserole.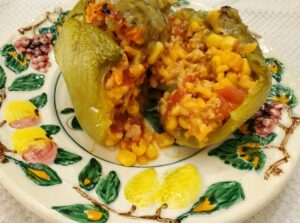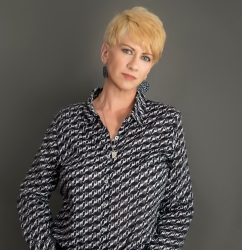 Latest posts by Deborah T
(see all)