Do you need to hire a water damage company? And fast?
The damage can be severe when water enters your home or property, whether from natural disasters, plumbing mishaps, or fire abatement. Leaks and flooding can have disastrous impacts, including the unrestrained growth of deadly mold and damage to your home's structure, plumbing, and electrical systems.
This is why it's so important to react quickly and hire a reputable water damage company to manage every repair aspect. This blog post will check out these tips for hiring the best water damage company.
Six Tips to Hire a Good Water Damage Company
1 – Ask for recommendations
Consult with friends and relatives who have just completed a water damage restoration project. Ask them about their experience dealing with their contractor and whether they would consider hiring the same professional for future restoration needs.
Ask them if the contractor completed the project as planned and within the allotted budget. Your insurance company will provide a few recommendations. Research how long they have been in operation and whether they have dealt with similar cases.
2 – Check for licensed and trained professionals.
It's necessary to evaluate the company's history and growth. A company that is expanding and has been in the restoration industry for a while is likely to be full of talented workers with a good amount of water restoration projects already under its belt.
3 – Research the kind of equipment that the water damage company will use.
Do some research on the equipment the water restoration company is using. For a proper restoration, it's essential to have the right moisture-detection, extraction, drying, and dehumidification equipment. Utilizing the proper techniques and equipment will speed up the restoration process and tackle your water and moisture issue before it becomes a mold problem.
4 – Check if they work with most of the insurance companies.
Restoration fees can be pretty expensive, depending on the amount of damage. Inquire upfront if the company you're talking with works with your insurance provider. It can substantially speed up the process. Most reputable restoration companies work with the most major insurance providers.
5 – Check if the water damage company offers emergency services.
A water emergency could happen to your house at any time. Responsiveness is necessary, as water damage frequently requires quick remedial services to prevent further damage. Choose a business that offers around-the-clock water damage restoration services, can arrive quickly, and can start cleaning immediately. Nobody deserves the stress of having their basement continue to flood throughout the night!
6 – Ask how long the restoration will take so you can get your home back.
While it's challenging to estimate a timeline without first evaluating the damage to your house, a reputable, experienced restoration company knows how important it is to move quickly when dealing with water damage. Naturally, every homeowner wants their property to be taken care of as soon as possible. Property may need weeks or months to be restored, depending on the kind and severity of the damage.
Once the restoration firm is aware of the damage your house has incurred, they should be able to provide you with a precise and reasonable cost and timeline. Unexpected delays are always possible, but a reliable restoration company will keep you informed of any problems or changes to the schedule.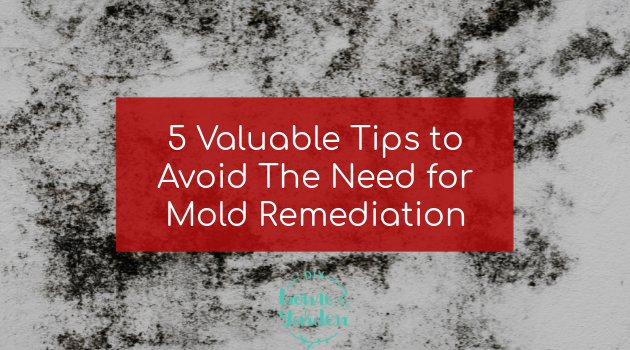 The Takeaway: These Tips Can Help You Hire the Best Water Damage Company
Many owners are tempted to take care of water damage themselves, especially if it appears minor. Working with a reputable restoration company that has the skills and resources necessary to do the work properly is very important.
You can hire the best water damage company with the tips mentioned above. And doing so promptly is crucial. Therefore, avoid making hasty decisions, be thorough and concise, and act quickly.
Latest posts by Shashika N.
(see all)