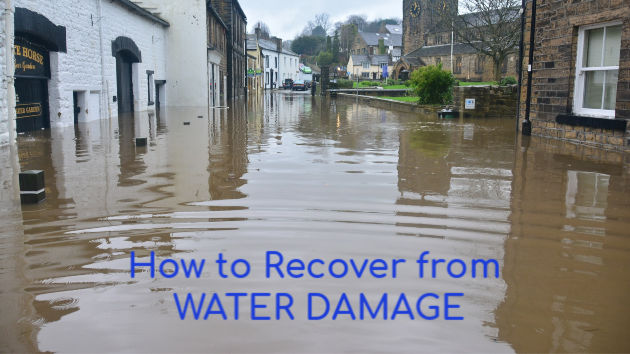 How do you find a water damage expert if your home or office is flooded due to heavy rain, pipe burst, or leakage? Time is of the essence!
Finding the right experts for water damage restoration requires good research, for this is not the job of a novice. Professional companies have the right tools and techniques to clean up, sanitize, and restore a building back to normalcy, which you must employ.
Water damage, if not treated properly in time, can lead to serious issues, including that of your health and building structure. It is important for the company that you hire to know exactly what they are doing and provide you with a customized restoration plan based on the extremity of damage to your building.
If ever you encounter water damage, our information will help you find the right professional ahead of time and save your cost and time, not to mention, save you from last-minute panic attacks.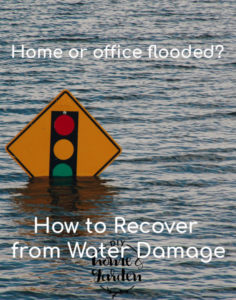 How to Find Experts for Water Damage
Follow the tips below to choose the right professional for flood damage building restoration.
Experience of the Company
Make sure the company you hire has at least 5 years of experience in restoring and remediating water-damaged buildings. Their experience will help them find faults quickly and use the right tool and measure to mitigate further risks. Try to find a company that is recommended by your friends and relatives. If you want to fix water damage in a hospital, check the restoration company's certification and evaluate their ability in terms of safety and precaution to perform restoration in hospitals.
Proper License and Insurance
This is the part you must not assume and hire with blind faith. Insurance and proper license is a crucial parameter in choosing the right expert. You must go through the company's credentials, and verify the expiry of the insurance and license yourself. Check if they have renewed the policy without any gaps in the past. While a license ensures that the employees are provided proper training and are certified in water damage restoration, insurance offers the needed guarantee of reimbursement lest the crew cause damage to your property.
The Company's Reactiveness
How quickly can the company start working? Water damage is something that you shouldn't neglect for more than a few hours. A long halt to repair can cause more damage than the water flooding itself, including mold growth, structural damage, shift in the foundation, contamination, peeling paints and wallpaper, rotting furniture and so many others. You need to find a company that can act upon as early as 24 hours, especially if the stagnant water is above 2 feet and contains sewer and hazardous chemicals.
Compare and Clarify Costs
It is essential to discuss the cost of the procedure ahead of time. Ask the restoration company to provide estimation before they begin the process. Make sure they include all information in their price quotation, such as labor cost, materials required, services offered, and additional charges and services if necessary. Compare the cost with other certified companies before you choose the one.
Don't wait for the flood to hit you to book a water damage service in Dover. If you live in a flood-prone area, keep the contact information handy for executing faster resolution.
RELATED CONTENT: 7 Smart DIY Projects to Prepare Your Home for Hurricane Season
What Should You Do if your Experience Water Damage
Your first and foremost action should be calling an expert water damage restoration company and notifying them about the incident. Once you have done that, you must do the following steps one by one.
Remain calm
Staying calm and collected will make you efficient at the time of crisis.
Depending upon the severity of the water damage, you must move swiftly. For instance, if the flood is rising above two feet, evacuate the people from the building, your pets, elders, and kids first to a safe location.
Be aware of electrical currents
Do not enter the infrastructure if loose wires are lying strewn in the water. They could be extremely dangerous for we all know electricity and water are not the best companions. If you think electrical wires might have submerged in floodwater, you must quickly switch off the main electric supply board, and then remove all appliances' connection from the plug. Retrieve them to a dry place.
Try to find the source of water and block it with wooden or metal block.
Documentation
Take pictures of the water damage from all angles and then call the insurance company and register a claim. Keep the pictures for proof.
Other safety tips
If the water contains sewer or harmful chemicals, do not enter until professionals come to treat it. If entering the building is unavoidable, wear waterproof, disposable gears, such as coveralls, gloves, nose masks, shoes, and eye protectors.
Dispose of any porous item that touched the floodwater. Items that could be recovered must be removed immediately from the location and kept out under the sun to dry.
Make sure you start the restoration process within 24 hours of water damage. Molds take 48 hours to grow and thrive. Molds are dangerous for our health. So, in case you find molds growing, inform your water damage expert so that they bring the necessary equipment to speed up the process of drying out.
Ventilate the area to boost air circulation. Open all doors and windows, and install table and ceiling fans to blow air. Also, ask your restoration expert to dehumidify the place with a dehumidifier to prevent mold and mildew growth.
If the water has affected in the basement, do not turn the electricity on unless the water is sucked out completely. Water can seep through the walls, reach a higher level, and cause electric shocks.
It is important to sanitize your belongings that touched the floodwater. Right from your carpets and upholsteries to clothes and utensils, everything must be washed and cleaned using a good quality disinfectant to prevent infection.
If you have a home insurance policy, call for a water damage expert without any second thoughts, for most of the causes of water damage are covered by insurance. So the money you shell out can be claimed in due time, rest assured.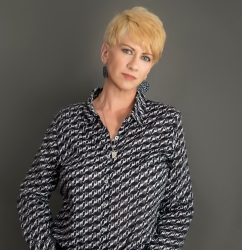 Latest posts by Deborah T
(see all)