Summer is great because it means you get to enjoy superb weather and have cookouts with your family and friends. On the other hand, it's also time to tackle some jobs around the house you couldn't do in winter. On the subject of warm weather maintenance jobs have you made a list of what chores you should complete?
If the answer's no, it makes sense to plan your list of home maintenance jobs and prepare your property for wetter and colder seasons.
Five Warm Weather Maintenance Jobs That Every Homeowner Must Do
Here are five examples of home maintenance jobs you can do in the summer:
1. Check Your Roof
First of all, it makes sense to inspect your roof tiles and interior insulation for any damage. Summer is the perfect time to do this because you can easily perform any repairs without the weather hampering your progress.
However, if you'd prefer not to get up on a ladder, you could always rent a scissor lift or pay a professional to do the inspections for you. If you do need to carry out any repairs, it can make sense to erect some scaffolding to provide a safe working area.
2. Check Your Heating System
Let's face it. Of course, you aren't going to use your home's heating system during the summer months. That makes it the perfect time to conduct any servicing and repairs on the system. If you do come across any problems, cold and wet weather won't impede your repair progress.
In some cases, it might make sense to pay a specialist company to do the checks and repairs on your behalf. Thankfully, you'll find local furnace repair businesses are in abundance, wherever you live in the country.
3. Complete Any Exterior DIY Projects
Are you planning to erect a raised wooden deck in your backyard? Perhaps you wish to build a garage to store your vehicles out of the elements? If you've got any outdoor DIY projects to complete, now is the time to do them.
For one, you can leave any building materials outside without fear of cold or wet weather damaging them. Plus, it won't get dark until really late at night, so you'll have plenty of daylight on your side.
4. Landscape Your Garden
If you're fed up with the look of your garden, summer is the perfect season of the year to do something about it. The warm and bright summer months will make it easier to dig up unwanted weeds, grass, and lawn.
You'll also find it easier to level the ground if you plan to lay a new lawn or use pavers and other landscaping features to beautify an existing backyard.

5. Complete Any Exterior Painting
Finally, summer is a good time of the year to paint exterior surfaces like walls, fencing, and railings. The weather will be dry and warm, plus the more extended daylight means you'll get more painting work done.
Exterior painting during the year's wetter months is never a good idea as the paint will never 'cure' or cling to surfaces correctly.
The Takeaway: Take Advantage of Warm Weather for Maintenance Chores
It is always a bad idea to let essential chores slip by without completing them. Take advantage of sunny skies and take care of those warm weather maintenance tasks that will improve your comfort and safety.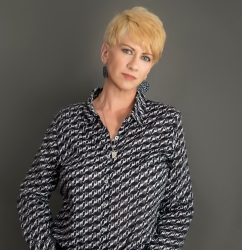 Latest posts by Deborah T
(see all)