Do you always look for unique ways to upcycle?
Upcycling has increased in popularity over the last decade. However, it is something that has been around for a lot longer than that. For the creative individual, there are limitless options when it comes to repurposing items. It's also possible to make a career out of it too! If you have a talent.
Modern homes can be complemented by projects made out of yesterday's rubbish, and more importantly, upcycled creations help us to live more sustainably, which reduces our overall carbon footprint and helps to decrease global warming. If you are creative and passionate about the eco-lifestyle, then it's time to start digging around your home and finding yourself some projects.
Look around your own house and work out if you have any old items that you don't need from old cutlery to empty cans and even old CDs or video cassettes. There are endless options for all these items. Let's look at some inspiring ways to upcycle these items.
1 – How to Upcycle Old CDs and DVDs
You can use old CD's to hang in your garden and keep the birds away from any areas you don't want them to feed. And your used cutlery can be used to make door hooks for hanging your coats on. Simply bend them and shape them into a pretty hook and then use a screw to attach them to your wall. You might even be able to create an elaborate chandelier out of your spoons and forks if you add a little sparkle too.
2 – Upcycling Old Clothing
Old clothing can also be repurposed to create soft furnishings. If you have noticed leaking feathers from a pillow then instead of throwing it away, maybe it's time to get your sewing machine out. Cover the pillow with an old slogan t-shirt or a big knitted jumper that doesn't fit you anymore. It's as simple as cutting it to fit and then sewing it together with a zip or even some buttons to fix it on. This can create a really stunning visual for your bedroom or your living room.
3 – Upcycle Old or Broken Furniture
The real hidden treasures for upcycling are often found at your local tip or in someone else's rubbish. If you have a creative eye, then it can be shocking to see what some people class as junk. You will find lots of old chairs that have legs broken off.
It's really simple to create garden shelves out of old chairs. By removing the front half of the seat and the legs, you can screw the back to the wall, and you have a sweet little shelf to place your planters on.
4 – Upcycling Old Suitcases
You may also find old suitcases at the thrift store. With a bit of tender loving care and a homemade pillow placed in the inner, you can create really quirky looking pet beds which will give your dog or cat somewhere really cool to sleep and, when you have guests around you can simply close the lid.
You have an attractive looking item of furniture in the living room or spare room!
5 – Decorating With Vintage Rope
Sometimes the more simple your starting project is, the better. The saying 'you can make money from old rope' really is true. Even something such as a length of boat rope can be the start of an incredible cool upcycling product. If you spiral the rope in on itself to create a large or small solid but flat circle, then use a glue gun or cable ties to fix it together.
You have a large circular mat for the bathroom, or if you have used smaller rope then you have a great table saver for the garden! You could also use it to create a dramatic looking display shelving for the home by feeding it through some old wooden planks and creating a loop at the top.
These hanging shelves aren't for holding a hundred books but will look sweet in your bathroom or hallway with a few photos or shells on them.
6 – Upcycle Tires
It's even possible to create furniture out of your old car tires. Car tires are horrible to dispose of and very bad for the environment. They need to be recycled to help reduce our carbon footprint. If you clean them up and then get a small circle of metal, then you could stack them in your garden and make a very simple table. You could even use them to make a few chairs or better still, why not make yourself a tire swing for the backyard? Something the kids can enjoy for years to come.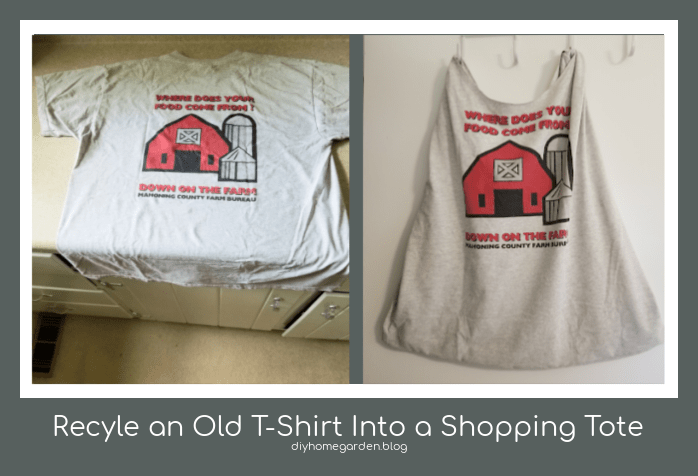 The Takeaway on Learning to Upcycle
Get imaginative, and you can probably turn just about anything into something amazing! Grab those tools, and get creative. Have a happy DIY day.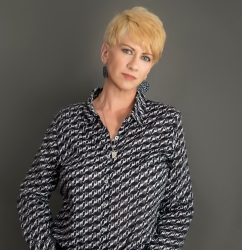 Latest posts by Deborah T
(see all)