A tortilla is the staple food in Mexico. But over the years, it rose to become a culinary favorite for most people from all over the globe. A tortilla is an unfermented, round, flatbread that is produced from either wheat or corn. The characteristics and processing of maize and wheat flour tortillas differ considerably.
They are consumed with foods such as vegetables, meat, and beans. Tacos and burritos are some of the examples. Tortillas are best consumed fresh, and if you are considering preparing one at home, we have got a perfect recipe for you. The best part about making tortillas is that it only requires a handful of ingredients.
Our homemade tortillas recipe is so versatile. It doesn't use yeast and is perfect to use for burritos, tacos, and more.
So, let's jump right into it.
Homemade Tortillas (easier than you would think!)
There is nothing as scrumptious as a hot fresh, tortilla. Your family will love this treat, but it's easier to make than you can imagine!
Ingredients:
Wheat flour, maize flour, or all-purpose flour – 4 cups

Water – 1 ½ cups (warm)

Salt – 1 teaspoon

Baking powder – 1 teaspoon

Vegetable oil – ¼ cup
Directions:
Start with mixing the flour with salt and baking powder. Take a large bowl and whisk together these powdered ingredients to form a single mixture.

Next, add some water and oil simultaneously to the mixture and using your hand or a fork, combine them properly. We recommend that you use your hand because then you will be able to properly mix the ingredients. Or you can use a mixer as well. (But hand mixing is best). Knead with your hands, squeezing the mixture thoroughly to ensure it gets properly moist and forms a smooth, fluffy dough. When you are adding water, make sure that you do not overdo it. If the dough gets watery and inconsistent, it will not make a good tortilla. So, if you think you have added more water than you should have, you can always balance it by adding more flour. But remember, you will end up having dough for more servings. You can use whatever quantity you want and store the rest for later use. Make sure to use the dough within 1-2 days.

Once your dough is prepared, form it into a ball and let it sit aside for 15-20 minutes. Cover the dough with a paper towel. It will keep the dough preserved.

Now, this is the step you will love the most. You have to divide the dough into equal portions. It will depend on the tortilla size you are aiming for and the number of servings as well. Eight equal portions will be enough for 3 servings (3 people considering that they will at least eat two tortillas).

Dust each portion of the dough with some flour so that they are not sticky. While doing so, use your hands and form them into small balls. If you are right-handed, use your left-hand palm as a base, cover the dough with your right palm, and slowly rotate your right hand in a clockwise direction. This will surely shape the dough into small balls.

Before moving to the next step, place all the balls into a tray and cover them with a paper towel. This will prevent them from drying out. Now take your

cast iron tortilla press

and flatten the balls one by one using the press. It is a handy tool. If you don't have a press for tortilla, you can flatten it using your palms or a rolling pin. But it will not give you the right thickness and precision that a tortilla has. The tortilla has to be evenly thick; else, it will not properly cook. So, better use a press. They are quite inexpensive and handy.

Once all the balls are flattened, set them aside. Pour some flour over the flattened doughs if required.

Take a large non-stick skillet and put it over medium heat. Once the surface is hot, grease it with your preferred vegetable oil. Now slowly take the flattened dough using your hands or a flat and broad spatula and lay it into the skillet. Cook the tortilla for at least thirty to forty seconds until brown spots appear. Then flip it and cook the other side. Make sure that you put the heat to medium else it will overcook, and your tortilla will be ruined.

Cook all the tortilla as mentioned and wrap them in an airtight container or a damp kitchen towel. This will make sure that tortillas remain soft and warm at the time of serving.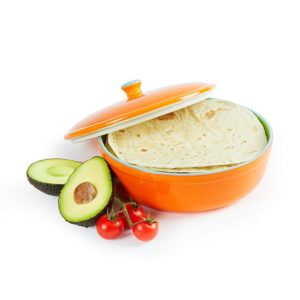 The Bottom Line on Making Homemade Tortillas
That's it! This is how you make tortillas at home. Serve up tacos, burritos, and wrap up homemade fajitas. Seriously, guys, this is not rocket science, and anybody can make it. And most importantly, you can always warm the tortilla over the skillet for later use. The taste may vary based on the flour you are using. We recommend that you try it out using different flours to see which one you like.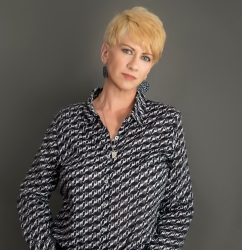 Latest posts by Deborah T
(see all)