Spring has come and gone. It you've either already had a deep clean or have let the season of cleaning pass you by. Either way, it's advisable to do a deep clean every couple of months to keep on top of your home. In addition, let's make it as safe, comfortable and homey as possible.
RELATED POST: Top Cleaning Tips For Your Home
With warmer days and lighter nights now here we tend to find ourselves focusing much more on the garden. But at times this can be to the detriment of our houses. Because then we are too busy watering the lawn, planting flowers, and preparing for garden parties.
TIDY HOME, TIDY MIND
As you probably know, there have been a number of psychological studies that link having a tidy home with a tidy mind. And the same is true of the garden. Yet, your home environment is so integral to your life. Experts have now proven that a cluttered house can lead to a cluttered mind. The result is that you're not able to focus or fully relax.
The point is, you don't have to limit spring cleaning to spring. In fact, now is the perfect time to give your house a good old fashioned deep clean and take care of overdue maintenance issues. Moreover, now is a great time to take action on jobs that have been nagging at the back of your mind, while we still have the light nights.
It's time jump off the sofa and stop googling "why do toilets clog" and start doing something about it – whether that's attempting to do it yourself or calling in the professionals, as otherwise, we leave things as nagging problems that can turn into big problems that are more expensive and impactful to resolve.
This article offers a simple five-step process for undertaking a deep clean.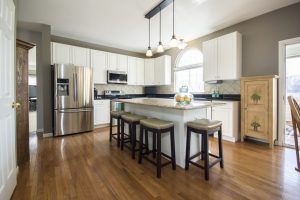 DECLUTTER
If you are always searching through clutter to find things then the first thing you need to do is de-clutter. The all-important step of decluttering naturally leads to the next phase of 'getting organized' as decluttering your home is a natural precursor to getting organized.
GET ORGANIZED
Most people need a sense of order in their life to feel calm and centered. This sense of emotional stability is linked to the feeling of stability you feel within your home life. The next step, therefore, is to organize.
GET RID OF JUNK
Whether you're removing clutter or garden waste, it can take a surprising amount of time and effort to undertake. Yet this is the most rewarding. Because you are quite literally taking out the old so you can welcome in the new.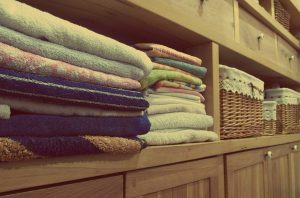 CLEANSE
The act of cleaning your home isn't a purely physical experience. Because there are significant emotional benefits to cleaning. For instance, it can be cathartic to go through your home and clean each room as it will cleanse the energy and emotion stored within your home.
RENEW
Now that you've taken out the old and have cleansed your home you can bring in the new, or renew your home with a simple lick of paint and new accessories to spice things up.
---
A good deep clean keeps you organized, your space clean, and provides your family with a place to enjoy being together all summer long.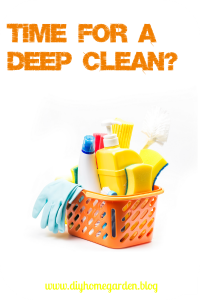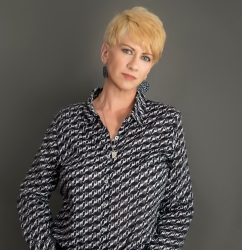 Latest posts by Deborah T
(see all)