Your home is a significant investment of your time and money. It's a place you want to feel safe and secure and be proud to show off. So it's only natural for you to long to spruce it up once in a while.
If you want your home to stay looking nice and be presentable, you should continue working on it and improving it over time. Learn more about four ways, in particular, that will help you spruce up your property inside and out. You'll be happier living in it now, and it'll be that much more ready to sell when you want to put it on the market one day in the future.
1. Make Repairs
One way to spruce up your home inside and out is to make repairs. Fix what's broken and ensure your home not only looks better but is a safer place to live as well. Take a look around and inventory of what needs your attention, and then plan to tackle each repair one by one. There are likely many repairs you can do yourself instead of having to pay to hire a handyman. Keep in mind if there's an item that can't be repaired, then you may need to invest money in replacing it altogether.
2. Boost Your Curb Appeal
Another way to spruce up your home is to boost your curb appeal. Your goal is to make a good first impression right from the start and make it clear that you are committed to taking good care of your home, even on the exterior. Consider replacing an old driveway or garage door, decorating your front porch, and cleaning your landscaping. Use a tree removal service to clear out any dead or diseased trees that may be bringing down the look of your home on the outside. Once you clear out the dead trees, you can plant new ones or add colorful flowers and luscious plants.
3. Paint & Decorate
Spruce up your home inside and out by applying fresh paint and taking the time to decorate. New paint can instantly transform your home and make it look more modern and attractive. Be sure to bring home paint samples and put options on the walls before committing to a certain color. Also, decorate your home by displaying your favorite decorative items, putting down area rugs, and hanging colorful artwork. Your home will look beautiful when the rooms are freshly painted, and you are mindful of your decorating approach.
4. Plant A Garden
Think about improving your backyard and making it more appealing by planting a garden. You can grow fresh herbs and spices that you can use in your cooking, and gardening will be a fun activity to do throughout the summer. You may want to consider transforming your garden into a place you can go and sit and relax by adding a bench and some water features. Turn your garden and yard into a sanctuary that not only helps improve the looks of your home on the outside but is also a place you want to spend time.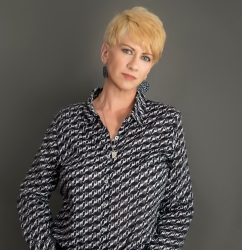 Latest posts by Deborah T
(see all)