Buying a new house is one of the most significant and expensive purchases you will make in your lifetime. It is essential to take some time to ensure that it's safe and structurally sound before you sign the sale agreement. There are many things to check for during a home inspection with so many different systems, components, appliances, and fixtures. Here are some of the things to check.
Before you close the sale, your lender will require you to hire a professional inspector to check over the critical systems. This check-up costs you between $600 to $1000 USD in most areas, but the rates depend on your specific location. Your real estate agent might negotiate with the seller to split that cost with you–or pick up the entire tab. Regardless, the inspection process protects you (and your bank) from making an unwise investment.
But before you call that inspector, you can perform a visual inspection for these seven things before you call in the professional for that comprehensive checkup. You tour many homes when buying a house, so you only want to spend the cash on the official inspection on your top choice.
If you find these problems, you have two options.
You can keep looking for a move-in ready home that's in better condition.
Your agent can use the deficiencies as a bargaining tool, asking the seller to lower the cost to compensate for the time and money you'll need to invest.
Be an informed consumer–only you can decide what will work best for you!
7 Possible Pitfalls to Check Over When Buying a House
Perform a visual inspection for these possible home defects.
1 – The Condition of the Roof
You might want to involve a roof inspection specialist to check the condition of your roof. Check for leaks, moss, and other signs that you need a roof repair or replacement. Failure to this, you might move in only to discover you require urgent roof repair or replacement services that will cost a considerable amount of money.
2 – The Condition of HVAC Systems
Many homes in the United States come with a ready-to-use HVAC system. However, it's essential to check its condition, age, and efficiency. A faulty system will be less reliable, will use more energy, and you'll have to replace it eventually.
An HVAC specialist can help you find out if it's broken down or requires a replacement. If the property requires a new one, you can negotiate with the home seller to replace or reduce the house buying price.
3 – The Condition of the Foundation and Walls
Checking for cracks, structural defects, or other signs that point to a foundation problem can save you a lot of time and money in repairs. Check whether the doors and windows close properly and whether they have cracks. Also, check for cracks on the walls, which can be an indication of structural damage.
Check where walls meet with floors for water damage as roof leaks cause this type of damage. You might also want to check whether there is mold or mildew and indoor weather conditions. Is it stuffy or damp?
4 – The Plumbing Systems
Have an experienced plumber inspect the plumbing system for leaks or other problems. The inspection should include checking all faucets and drains, looking at sinks, toilets, bathtubs, and showers.
5 – The Electrical Systems
Check that outlets are working by plugging in an appliance to each of them. Other electrical components to inspect are the outdoor wiring, any interconnected circuits in your home, and individual circuit breakers.
6 – The Home Space and Shape
You might want to find out whether the new home will fit all your possessions unless when downsizing. What's the design of the rooms? Will you have to carry out some adjustments so that your belongings can fit in? Be sure to measure the space.
7 – The Home's Condition
Find out how old your new home is and whether it has been treated for wood-destroying insects such as termites, carpenter ants, or powder post beetles. Inspect all home surfaces inside and outside for signs of water damage, rot, mold, or other types of structural damage.
Is the home well insulated? If there is a crawl space or basement, does it have ventilation and waterproofing features such as perimeter drains installed to keep water from seeping in? Are the walls and floors adequately insulated? You might end up using more energy to heat or cool the space when you don't have proper insulation.
The Bottom Line: Critically Assess and Perform an Inspection When Buying a New House
As you inspect the house, find out whether it's a worthy purchase. Without a proper inspection when buying a house, you might end up using more than you had planned for renovations. Rely on the advice of your real estate agent and a professional inspector before you sign a purchase agreement. You might save time on unexpected repairs and not face delays in move-ins due to any necessary renovations. Most importantly, best wishes in buying a new house!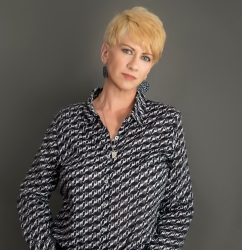 Latest posts by Deborah T
(see all)