Woodworking goes a long way in giving you the home of your dreams. There seems to be little in a house that does not involve woodwork. Plus, it's pretty clear that a homeowner needs to know a thing or two about this noble profession and what it entails. As a result, a lot of people have actively gotten involved in creating the finer things of a home. Of course, this interest is largely possible thanks to many of do-it-yourself tools. Some of these do-it-yourself tools vary in shape, size, and usefulness. But few are as useful and versatile as router tables.
Router tables earn a spot in the woodworking hall of fame thanks to the slew of things it achieves and its startling efficiency. As a result, they are a staple in the workshops of woodworkers, handymen, and even the average woodworking enthusiast.
Here, we will be discussing why power tools and more specifically why router and router tables are essential for a successful home improvement project. We won't be stopping at that. We will also explain what a router table combo is and why it is the best option for home improvement projects. Finally, we will look into some of the key components the tools possess, checking out what makes them special, and looking at a way that even the most basic handyman can operate them.
At the end of it all, we'll be looking at one of the best router table brands in the world, taking a long gaze at its most famous tool. We will show you if it lives up to expectations. So without further ado, let's find a route and make things work out!
Why Power Tools Are Essential for a Successful Home Improvement Project
A house can only be home after you've sufficiently improved it to a level of excellence. When improving your home, it'll be a smart move to use a couple of power tools, as they're the best bet in woodworking projects. Here are some of the finest of the bunch, hopefully, they'll do the trick.
1 – Cordless Drill
Cordless Drills come first on the list thanks to their versatility, they can tick numerous boxes, while sticking to their roots.
They are perfect for day-to-day tasks such as "installing shelves, hanging a baby gate, and even building an entire deck", they are also finely made to perform the most mundane tasks in your residential apartment.
Cordless drills come in various specifications. But the best ones are powered by lithium-ion batteries. Hence, even small drills carry a significant punch. Rookie woodworkers should purchase a cordless drill before they purchase other power tools because simply put you can't do without these babies.
2 – Circular Saw
Saws don't need any introduction, while circular saws deserve a lot more respect than they've been afforded in recent times. Circular saws are a lightweight power tool that is perfect for ripping long lumber lengthwise or cutting big panels such as plywood. They are also finely equipped to score wood or cut all the way through with effortless precision. Circular saws are a favorite for do-it-yourself entrepreneurs who go the extra mile in designing their homes from the scratch, and they've earned the ubiquitous tag thanks to the ease of usage and versatility they exude.
3 – Table Saw
Table saws are your best bet if you're looking for accurate work especially when dealing with a long, straight board. They are too long, straight boards what circular saws are to typical longboards. Table saws have quite the bragging rights, as they are perfect for quick and accurate trims, handling reclaimed wood, matching of two boards, and creating a clean, machine-edge cut. Table saws come in different shapes and sizes, and it all depends on the magnitude of work being done. There's something for everybody, and you're sure to be getting your money's worth in the process.
4 – Jigsaw
A lot of basic woodworkers know a thing or two about jigsaws, and we aren't talking about the puzzle. Jigsaws are wonderfully suited for trimming out little details and cutting an accurate curved line in the woodwork project.
They are surprisingly efficient in "cutting through thin and lightweight material with inexpensive reciprocating blades that can be used on wood, metal, and plastic".
While jigsaws might not be the most popular of tools on this power list. But you will find one handy to have in your arsenal, as there's so much that can be realized through the use of this tool.
5 – Other necessary tools
There are a couple of other power tools that can turn out to be wildcards when a skillful operator works. Such tools include but aren't limited to the reciprocating saw, rotary hammer, electric planer, and the ever-reliable paint sprayer.
About Router Table Combos
There are a lot of router tables on the market. The vast majority of these router tables perform different functions. We have the "wood router, a plunge router, a router with a miter gauge, or a fixed-base router, amongst other routers", and each of them is good at the specific function they perform.
However, it's the twenty-first century and woodworkers leveled up their games significantly. Now woodworkers, handymen, and do-it-yourself entrepreneurs are looking for routers that can tick all of the boxes and not merely just a few features.
Some of these boxes to check off for a router table combo include "variable speed, dust ports and dust collection, high-quality router bits, and a powerful and reliable motor", and that's just the tip. Also, you must find a combo that can survive the test of time. After all, they always say the longer the better.
Router tables are the best option for home improvement projects because simply put they get the most work done. Major woodworking industry stakeholders know about this, and that's why there are so many router table combos on the general market.
When you purchase a router table combo, find one that comes with "the 1/2″ collet, wrench, fence, dust guard, table, miter gauge, and feather boards".
Also, ensure that you go through the manual painstakingly. Finally, always avoid exposing it to harsh weather conditions.
Bosch Benchtop Router Table RA1181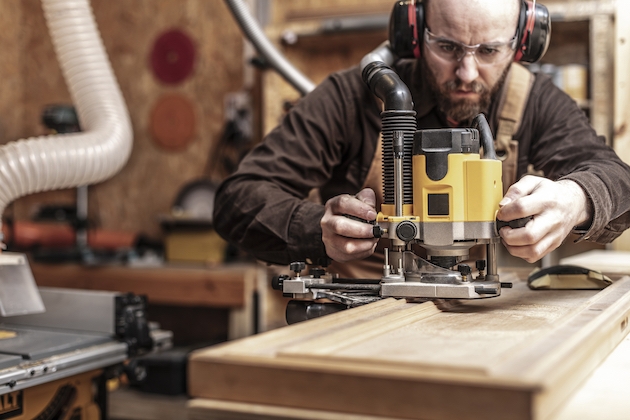 Made to last, made to serve, made with class, and made for the masses. The Bosch Benchtop Router Table RA1181 is the golden standard for router table combos all over the world. In fact, the competition is not even close.
This work of woodworking perfection has taken up the mantle and shown other competitors how it's done. That is thanks to an array of super cool features. Features such as the "large aluminum top for extended work area, which makes for durability and precision."
Then there's the "rigid aluminum mounting plate that is finely pre-drilled for compatibility with a variety of routers and above-table height adjustment".
Last but not least is the ease of use that this tool guarantees. It enjoys fame as a favorite for upcoming do-it-yourself entrepreneurs thanks to its "adjustable feather boards that can be attached to a fence and table. Thus, it provides additional guidance and kickback protection".
The best part is that the Bosch Benchtop Router Table RA1181 represents amazing value for money. This means that you will get all that you bargained for, and a little extra in the pipeline.
Final Thoughts on Adding a Router Table to Your Shop
There's so much to unravel in router table combos, and that's what you get when you purchase one of the most versatile and unorthodox tools in the entire woodworking business. The good part is that it makes learning on the job pleasurable and worth it. Indeed, you'll enjoy every step of the journey and savor the added pros it exudes.
Sure. Other power tools are nice. But router table combos are the bomb. We could go on and on about why you got to have a copy of yours if you're a woodworker or handyman.
Amongst the numerous router table combos, the pick of the bunch is the Bosch Benchtop Router Table RA1181. This machine offers numerous pros, and non-existent cons. If you can afford it then you should go for it. Really. It doesn't get any better than the tool finely created by the Bosch brand.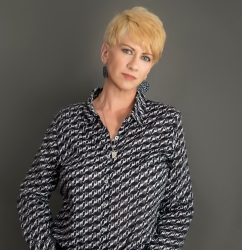 Latest posts by Deborah T
(see all)