Do I need a realtor to buy a house?
Making use of a realtor when buying a house is very important to help you navigate through one of the major financial decisions you will ever make in your life. The realtor will take into account your needs, lifestyle and budget in matching you with an appropriate home. Thereafter, the realtor will help with a number of processes.
Some steps include:
Navigating negotiations after making an offer
Home inspection
Closing on the new home.
Therefore, irrespective of whether you are a first-time home buyer or a seasoned player in the property market, it certainly helps to work with a real estate agent. Remember, this pro brings on their expertise and experience to the table for you. The real estate agent will work diligently to ensure that they stick to the provided timelines.
Can you go it all alone when buying a new home? Yes, some homebuyers may choose to go it alone to avoid realtor fees. Even though the realtor fees which are 5-6% of the home's purchase price are paid by the seller, they are built into the final price of the home and the seller must be willing to pay the buyer's agent commission.
With numerous online resources available such as home listings, homebuyers may have a false sense of confidence in handling it all alone.
5 Things to Consider When Deciding on Whether to Hire a Realtor
Do you need a realtor to buy a house? The following are factors to consider on whether you need a realtor to buy a house.
1 – An Agent Will Search and Match a House to Your Budget and Needs
A real estate agent will scour the property market for a house that matches your budget and needs and make recommendations. The realtor will research and establish facts about the neighborhood. A good real estate agent will have good knowledge about the neighborhood and even the demographics of the area. You may also read this article to check on your own some great new neighborhoods ideal for buying a home.
Should I use a realtor to buy a house? A realtor will use their training to unearth information some of which the seller may not disclose. You may not be aware of what sellers are mandated to disclose and the realtor will request and review seller disclosures before initiating the buying process. Some homebuyers end up with homes that have serious problems and no way to turn back.
2 – A Pro Can Help In Negotiations and Understanding Contract Terms
Realtors are professionals who will work on your behalf during negotiations when buying a home. Keep in mind that sellers will have a real estate agent working for them and hence the need to have a professional on your side. Homebuyers have ended up paying thousands of dollars more for a house by choosing not to work with a realtor. One of the roles of a realtor is to run a comparable sales analysis for similar sized homes, condition, and age of the home. They will compare the price of an identified home against comparable home sales in the neighborhood in the recent past to make sure you receive the best price quote in line with recent market trends. That acts as a safeguard against overpaying for a house.
Additionally, the realtor will provide references for reputable lenders to provide affordable financing options and other service providers to help in completing the purchase of a home.
3 – Your Agent Can Navigate Legal Processes and Loopholes
Having a real estate agent on your side during the home buying process will serve you well in meeting all legal requirements. Think about all the technical terms in the contracts and other documentation and the steps involved in completing the transaction. It is advisable to work with a realtor especially if you have never been through the home buying process.
4 – A Pro Offers Years of Experience in Streamlining the Complex Steps of Homebuying
The real estate agent will bring on board their knowledge, experience and years of continuing education to help you in making decisions, handling paperwork, and making sense of clauses and contingencies throughout the buying process. It may be a risky proposition going it all alone if you have no prior experience in buying property which is characterized by many legal loopholes.
5 – An Agent Will Help Ensure You Receive Fair Treatment
To avoid the unfortunate scenario of ending up with a home that has serious problems, get a realtor to undertake home inspection for committing to purchase.. Without a realtor, you run the risk of sinking substantial amounts of money into repairs of a purchased home since inspection was skipped or you didn't have an inspection contingency in place to compel the seller to foot the cost of repairs.
Always rely on professionals to conduct an inspection to ensure the home you are purchasing is in top condition. There are homebuyers who go it alone and end up with a problem-riddled home with no recourse to get their money back or get the seller to repair the house. It doesn't end up well.
When You Might Not Require an Agent
There are exceptional circumstances when you can buy a home without the input of a real estate agent. The homebuyer may have the knowledge and experience required in the home buying process which gives them the confidence to complete the deal on their own. Other circumstances where a buyer can go the process all alone include the following:
Buying a home from a family member or a trusted friend.
Have specific details of the home you want to buy and its value.
You are not willing to pay the commission of the realtor. Conversely, the seller isn't willing to pay buyer's realtor commission.
You have hired a real estate attorney to offer advice and guide you through all paperwork.
The Bottom Line: A Realtor Streamlines Your Transaction
Ensure that you are cognizant of all processes and paperwork involved when purchasing a home. In the event, you do not have time research all the details that go into the entire process, work closely with a realtor. It will help save both time and money. Additionally, it eliminates or minimizes the risks that may crop up further down the line with painful financial consequences. At the very minimum, get a real estate attorney to review the contract if you decide against working with a realtor.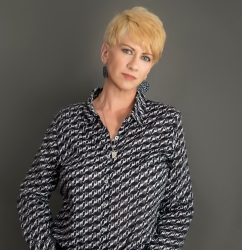 Latest posts by Deborah T
(see all)