If you're getting your home ready to sell, you'll need to give it a bit of a sprucing up first. Even though the house if full of your memories, you need to declutter so the new owner can visualize living there. It's also a good idea to tidy up in the yard and carry out some minor repairs.
Here are five DIY tips to get your home ready to sell.
You don't need to be a DIY expert and it's surprising what a coat of paint and a little sprucing up can achieve.
1 – Decluttering
Decluttering is the first step to getting ready to move home. You could start this early by putting a few items in a storage unit. This would create more space and make your home look tidier at viewings. If you're looking to move some items into storage then Burnett's Moving Services can help you.
It might seem like a hard job but if you get organized, your decluttering project could be a breeze. Here is a guide to declttering made easy to finally help you with that big clearout.
2 – Neutralize your home
You might want to tone down your decor a little to make it less personal to you. This will enable potential buyers to visualize living in the house. Give the place a lick of paint in neutral colors and tidy up. You don't need to get rid of anything just make use of your storage.
Use a neutral palette throughout your home so the space feels more expansive. You could consider painting over with the right colors or taking down wallpaper to make your appeal to a broader range of potential buyers.
3 – Minor repairs
Take a look at basic things around the house that might need touching up of fixing. Check the grouting in the kitchen and bathroom for example, and redo it if necessary. Instead of replacing entire units, you could consider upgrading the handles on cupboard doors to give a better look overall.
Make sure all the lightbulbs are new and that all electrical outlets are working. Unclog your drains and clean your carpets. Here are some tips on how to achieve a professional clean.
4 – Freshen up the yard
Set aside a day to prepare your yard. Do some weeding and mow the lawn. Get rid of debris and rake up leaves. This will make a huge difference. You could plant some fresh flowers, but these will take time to grow in.
The yard is an important selling point in real estate so you'll want to make the most of this. Clear away junk and freshen up your outside space.
5 – Let in the light
Light is also something that potential buyers will be looking for. Find ways to get more natural light into your home, to help brighten up the place. Natural light is very appealing to buyers, and it helps to lift the mood in any room.
You could also open the windows to bring in some fresh air. A light, airy space will help to entice potential buyers.
The Bottom Line on Getting Your Home Ready to Sell
Take the time to properly prepare your home before you list it. If you take the measures to get your home ready to sell, you'll appeal to a wider range of buyers. As a result, you might sell your home at record speed–and for more money!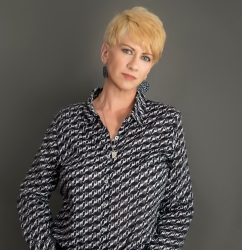 Latest posts by Deborah T
(see all)