Are you seeking the aid of a disaster restoration service?
Natural disasters will not knock your home and ask your permission before damaging your livelihood. Most disasters come unannounced and leave a traumatic experience behind to deal with. Fire, flood, heavy rainfall, storm, and hurricane are some natural disasters that have the potential to cause severe damages to home everywhere.
While restoring the property at the earliest is the only option, there's a bright silver lining to it – renewing your house the way you always wanted but never gotten around to do so.
However, disaster restoration is not an easy feat. And, one should never do it on their own if it involves fire damage and water flooding.
When Emergency Strikes, Don't Hurry but Act Right and Quick
When emergency strikes, most people act upon it immediately. While an immediate response is good, incorrect action can hurt the house and the people living in it. For instance, if the water is not extracted correctly, it can cause moisture retention, which can lead to mold growth and other health risks.
Similarly, fire damage needs to be remediated through an effective step-by-step procedure. You miss one and you will lose it all.
A certified water restoration company should properly inspect the home and then get it restored based on their assessment. While self-help might be tempting, it could cause mishaps, delays, and unnecessary expenses.
It is important to act quickly but not in a hurry.
Make sure the disaster management company you hire is licensed and employs only qualified technicians.
What to Do After a Disaster
You may want to know what you can do in the meanwhile and how you can help to restore your home after a disaster.
You can do a lot many things to speed up the restoration process. Listed below is a checklist of things you must do in case of a disaster at home.
Call for emergencies. Grab your phone, run to a safe place and call the emergency numbers – firefighters in case of fire, insurance provider, restoration company, and police. Inform them about the situation and wait for help.

Do not enter the house in case of serious flooding and fire break. There could be possible damages, such as loosened electrical wire, short circuit, contaminated floodwater, and other perils.

Wait for the restoration technician to arrive, inspect the house, and give you a green flag for entering.
In Case of Fire:
Do not turn any electrical appliances on.

Tread paths carefully.

Apply a coat of petroleum jelly on surfaces that can be affected by soot staining.

Open doors and windows to let the smoke and stench out.

Deep clean the entire house thoroughly after a fire, including walls, ceiling, food, utensils, clothing, furniture, carpet, doors, and windows to prevent residual damage.

Inspect possible risks, such as roof damage, water leaks, windows, gas leaks, and other penetrations.

DO NOT wipe absorbent surfaces with water. It may cause irreversible soot staining.
In Case of Flood:
Extract standing water with sponge wipes, buckets, sump pumps, or wet vacuum cleaner while waiting for the disaster restoration professionals.

Do not enter the house or touch anything exposed to water if it is contaminated with sewer water, feces, and harmful chemicals.

Move all devices, gadgets, and furniture to a dry place.

Do not switch on electrical appliances and turn on switches while standing in stagnant water, wet carpet or concrete.

To speed up the drying process, keep the rooms ventilated, incorporate cross ventilation, and place dehumidifiers and fans.

Look out for mildew growth and remove them immediately to prevent mold damage.

Run the air conditioner and leave the heaters on to improve air quality.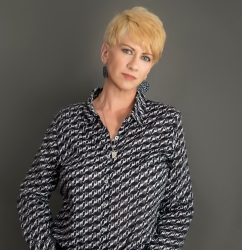 Latest posts by Deborah T
(see all)